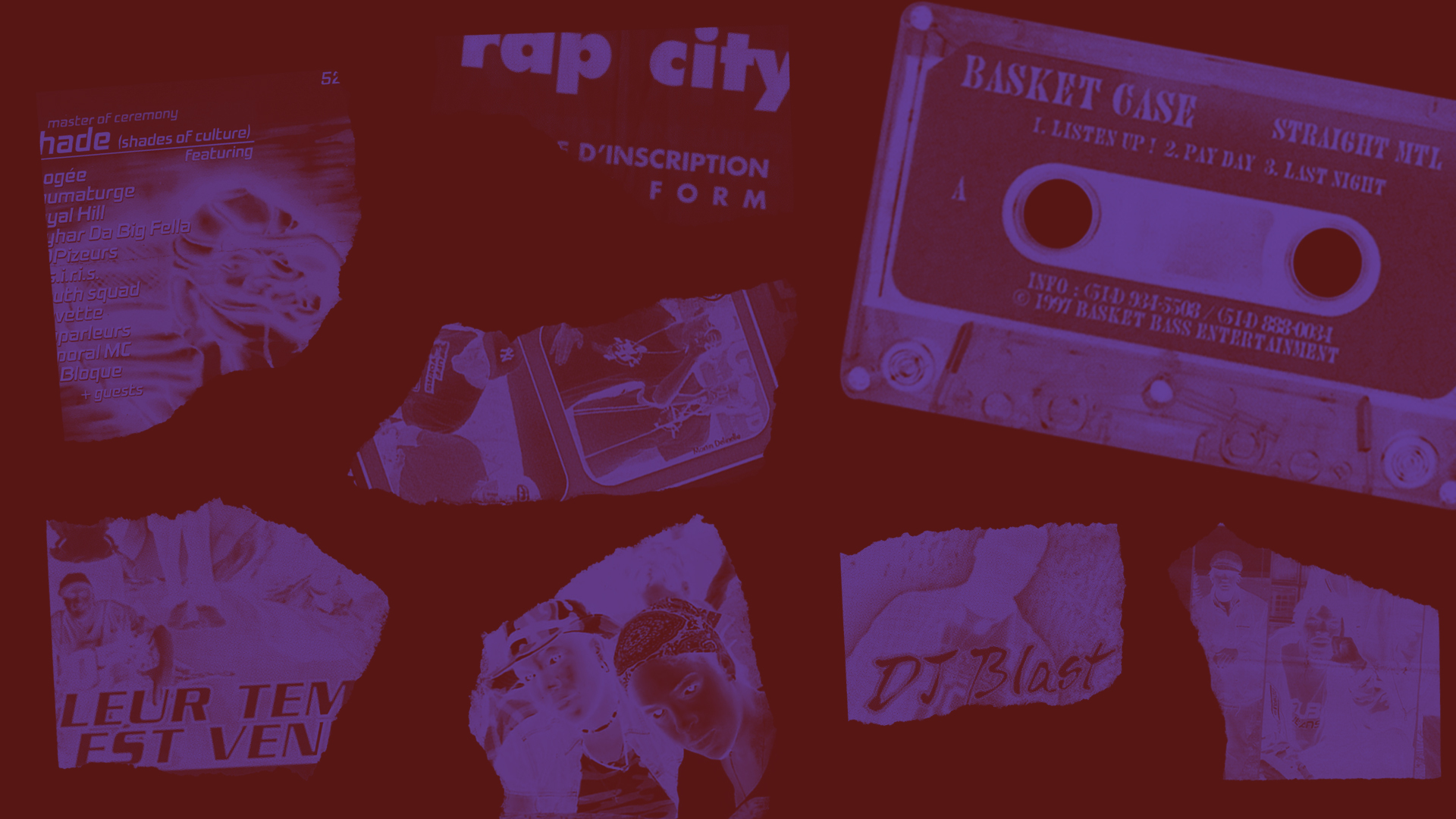 Discussion Series: Visions Hip-Hop QC

Discussion

Music

Points of View
Take part in a special 4-part discussion series featuring some of the most prolific rappers, producers, artists, and managers from Quebec's hip-hop scene.
As part of Visions Hip-Hop QC, an exhibition presenting the artists and figures who have marked Quebec's hip-hop scene, PHI offers an exciting program of additional events. From history buffs to rappers, managers to musicians, members of the hip-hop community are coming together to share their experiences in this four-part discussion series organized around the exhibition's curatorial themes.
Women in Hip-Hop | Entrepreneurial Development in Hip-Hop | Longevity in the Genre | The New Generation
Women in Hip-Hop

February 17th, 2022
7 pm - 9 pm

A discussion on women's history and their contributions to Quebec's hip-hop culture. We invite women from different generations who have marked the evolution of this movement, whether as rappers, journalists, beatmakers, or choreographers, to share some of their experiences.
Presented by Espace Urbain and made possible by the Government of Canada:
---
Hosted by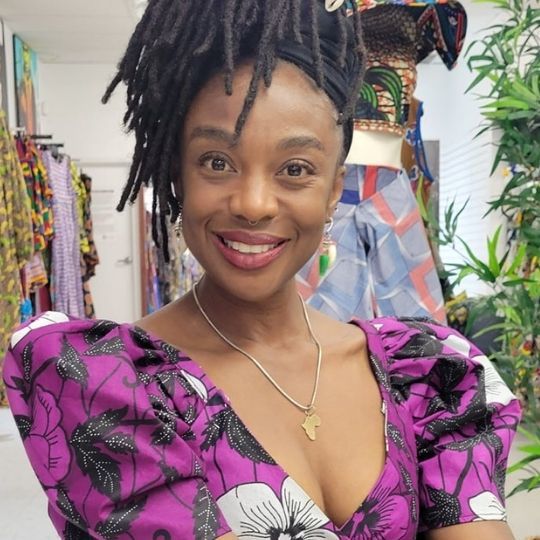 Keithy Antoine
Keithy Antoine works across art, radio, television, and web as a socially engaged entrepreneur, visual artist and animator. Since 2015, she has been the founder and co-owner of Espace Urbain Montreal, the largest Afro-Urban-Canadian boutique with a vital societal mission. And also the Director of the organization Union Urbaine, that coordonates the Festival Afro Urbain. In 2022, she co-hosted the new web series 'Pa T'Mentir', on ICI Tou.tv by Radio-Canada.
Guest speakers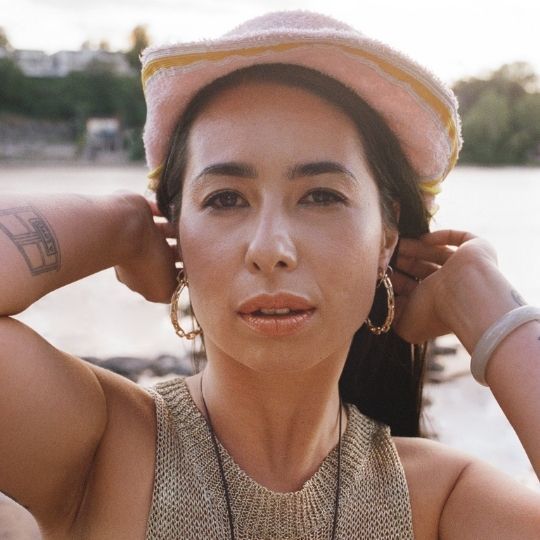 Hua Li
She released her debut full-length, Dynasty with Next Door Records in September 2019, followed up by her critically acclaimed Yellow Crane EP in 2020. A charismatic performer, Hua Li has shared her hazy R&B and revolutionary rap on major stages, including the Montreal International Jazz Festival, Pride Toronto, and Secret Solstice Festival.

Tammy Tuesdayz
Tammy Tuesdayz, a captivating vocalist and artist, was born to an African-American father and a Canadian mother in Montreal. She learned about music from her father, Melvin Terrell, Musical Director for Mary Wells, legendary Motown singer, from a young age. With her father's influence, music has always been a constant part of Tammy's life, and she has been contributing to the Montreal urban scene for over 20 years.
Photo credit: Chouizz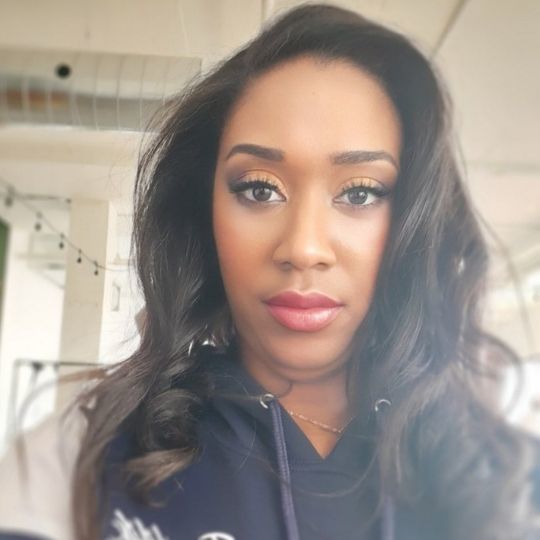 Skandal (Sabrina Jean)
Skandal, also known as Babbs and Sabrina Jean (pronounced like Billie Jean), made her first appearance on the hip-hop scene in 1992. Shortly after, she became one of Montreal's most respected and popular emcees as a member of Dangerous Combination, for her collaboration on La Gamic's song "Défonce," her work alongside Quebec's superstar group Dubmatique, and her contributions to Rainmen's critically-acclaimed album Armageddon.
Entrepreneurial Development in Hip-Hop

February 24th, 2022
7 pm - 9 pm

A discussion about entrepreneurial development within the local hip-hop community. How do you build a business that promotes hip-hop culture? Are majority groups capitalizing on this artistic movement?
Presented by QCLTUR and made possible by the Government of Canada:
---
Hosted by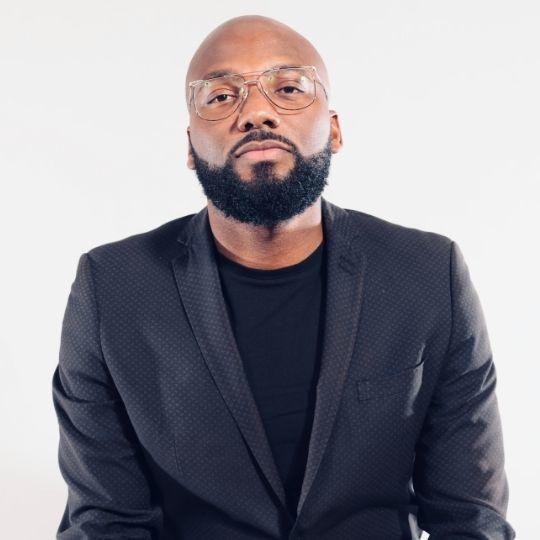 Koudjo
A music producer and an entrepreneur, Koudjo is best known for his work with international rappers Booba, Jul, Nekfeu, Youssoupha, as well as local artists Fouki, Sarahmée, Connaisseur, and Racoon. He produced and sold over 700,000 albums worldwide and started PS23, his publishing company, through a joint venture with Warner Chappell in 2014. In 2019, he co-founded QCLTUR, a Montreal-based media platform that promotes arts and culture.
Guest speakers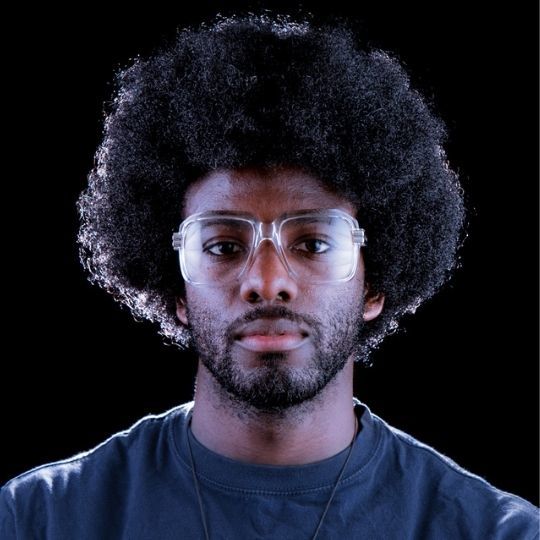 Bboy Afternoon
Dancing since 2003, Pierre-Michel "Afternoon" Jean-Louis has been learning from some of the pioneers of street dance. He's performed and taught workshops, won over 60 competitions, and judged numerous dance events worldwide. As an emcee, DJ, beatmaker, educator, and cultural mediator, he has worked on many national and international projects and festivals. Currently, he is working to open Canada's first Cultural Hip-Hop Centre.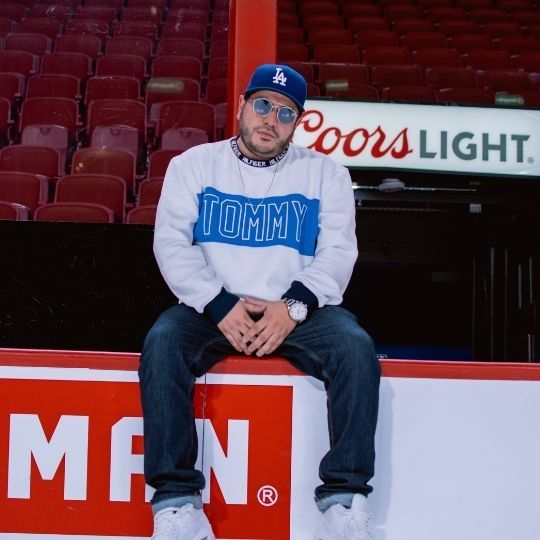 Carlos Munoz
Carlos Munoz has been an influential producer, manager, and businessman in the hip-hop scene for over 25 years. A recognized expert in hip-hop culture, he is behind the successful careers of Loud, Rymz, Connaisseur Ticaso, and Imposs, among others. In 2009, he started Silence d'Or—now Joy Ride Records—and runs the biggest hip-hop media platform in Quebec: HHQc.
Photo credit: Vincent Gravel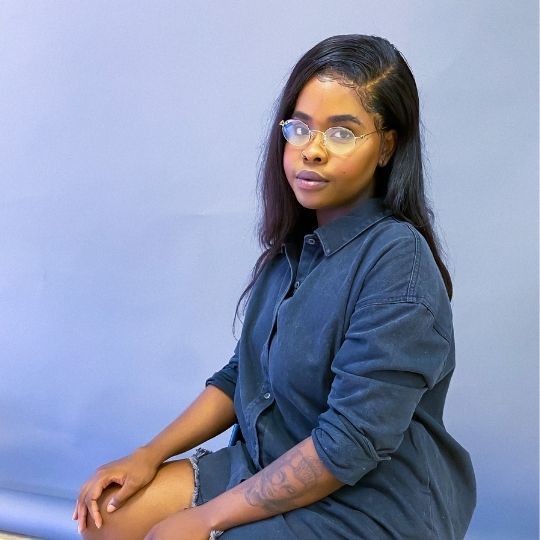 B. Stacks
IAMTRENDLINE is a Montreal-based production house founded by Bethyna Saint Laurent in 2018. By collaborating with passionate individuals of all backgrounds and disciplines, Saint Laurent hopes to showcase the beauty of Canadian talent and expression to the world by producing original content as IAMTRENDLINE and co-producing with other creatives for their platform.

Longevity in the Genre
March 10th, 2022
7 pm - 9 pm

A discussion focused on artistic longevity in Quebec hip-hop. How do you adapt to change? How do you maintain your creativity and innovation as an artist after many years and different projects? How do you develop an intergenerational conversation with emerging and new artists?
Presented by HITstory and made possible by the Government of Canada:
---
Hosted by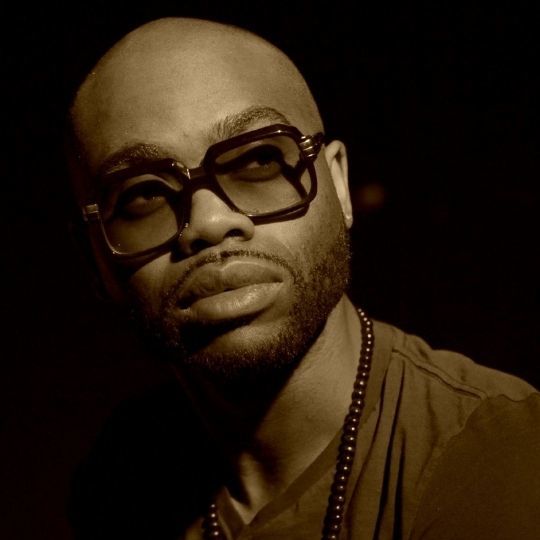 Dice B
Since the late 1980s, rapper Dice B has been one of the mainstays of Montreal's hip-hop scene. As a member of Catburglaz Group, the trio produced three critically acclaimed albums over ten years. He released his first solo album, Jeux de B, with the independent label Les Disques Crystal, and went on to collaborate with Spartakus, Young Fab, Emojii Richii Rich, Dostie, Don V, J-Le Scientific, Sophyrum Mang, Chardabat Music, Fratiidinord, Nueva Vista among others.
Photo credit: Béatrice Noël
Guest speakers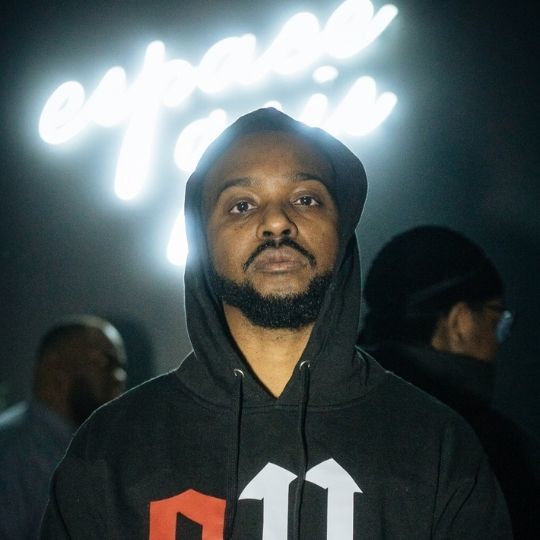 Youri Dominique
Youri Dominique, founder of HITstory, is a member of the Montreal music group Rainmen, one of the precursors to the Quebec hip-hop scene in the late 90s. In 2018, he launched his company Acropolys, bearing the same name as the Rainmen collective, to merge his artistic experience with his interest in technology. By collaborating with artists of older and newer generations, the HITstory application aims to accelerate the growth of the local Quebec scene.
Photo credit: Alex Dilem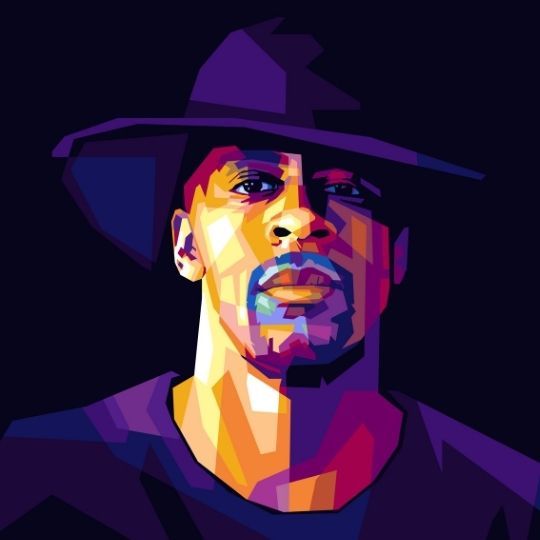 James-Lee Eloi
Better known as Nazbrok Jaynaz, he pushes the limits of creativity with his unique blend of influences and styles. Having collaborated with many local and international artists, he created Evenko's musical theme and the instrumental production of the commercially-successful track "Le Duc de Boulogne" by the French rapper Booba.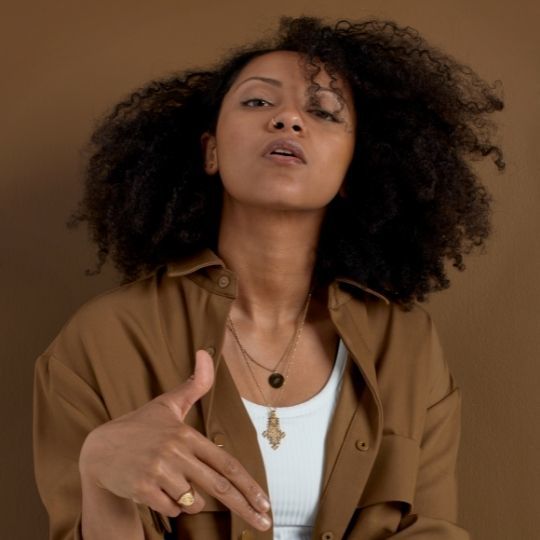 Naya Ali
Montreal-based Ethiopian rapper Naya Ali burst onto the Canadian hip-hop scene in 2017. Since the releaser of her first EP, Higher Self, she has drawn widespread attention from media and major hip-hop artists. In March 2020, she debuted her first full-length album, Godspeed: Elevated, showcasing her artistic evolution from recording her first songs to performing on some of the biggest stages in the country.
Photo credit: Neil Mota

Related Events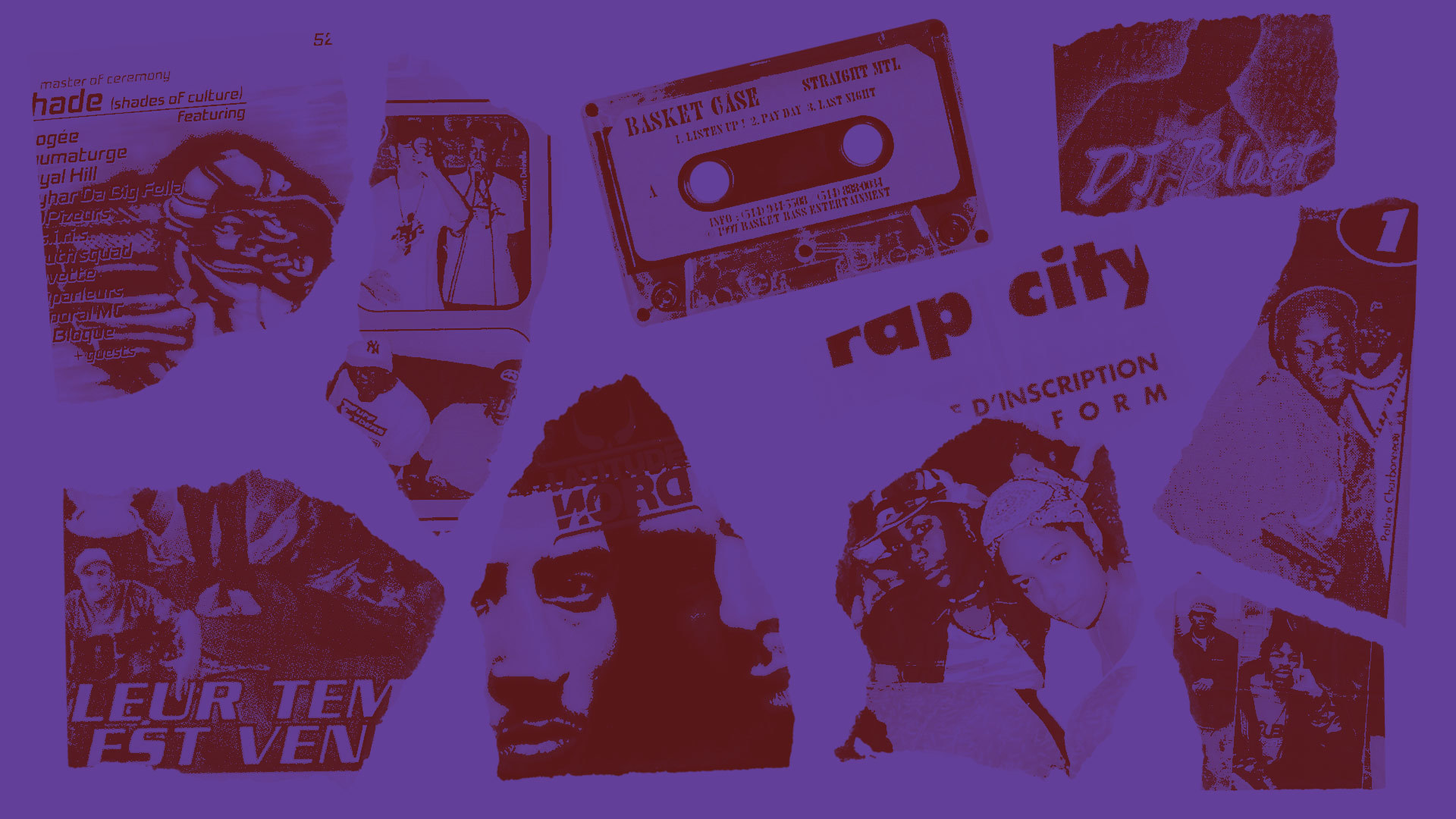 Exhibition
Contemporary Art
Free
Feb 11

→

Mar 27
Discover the hidden figures and stories of Quebec hip-hop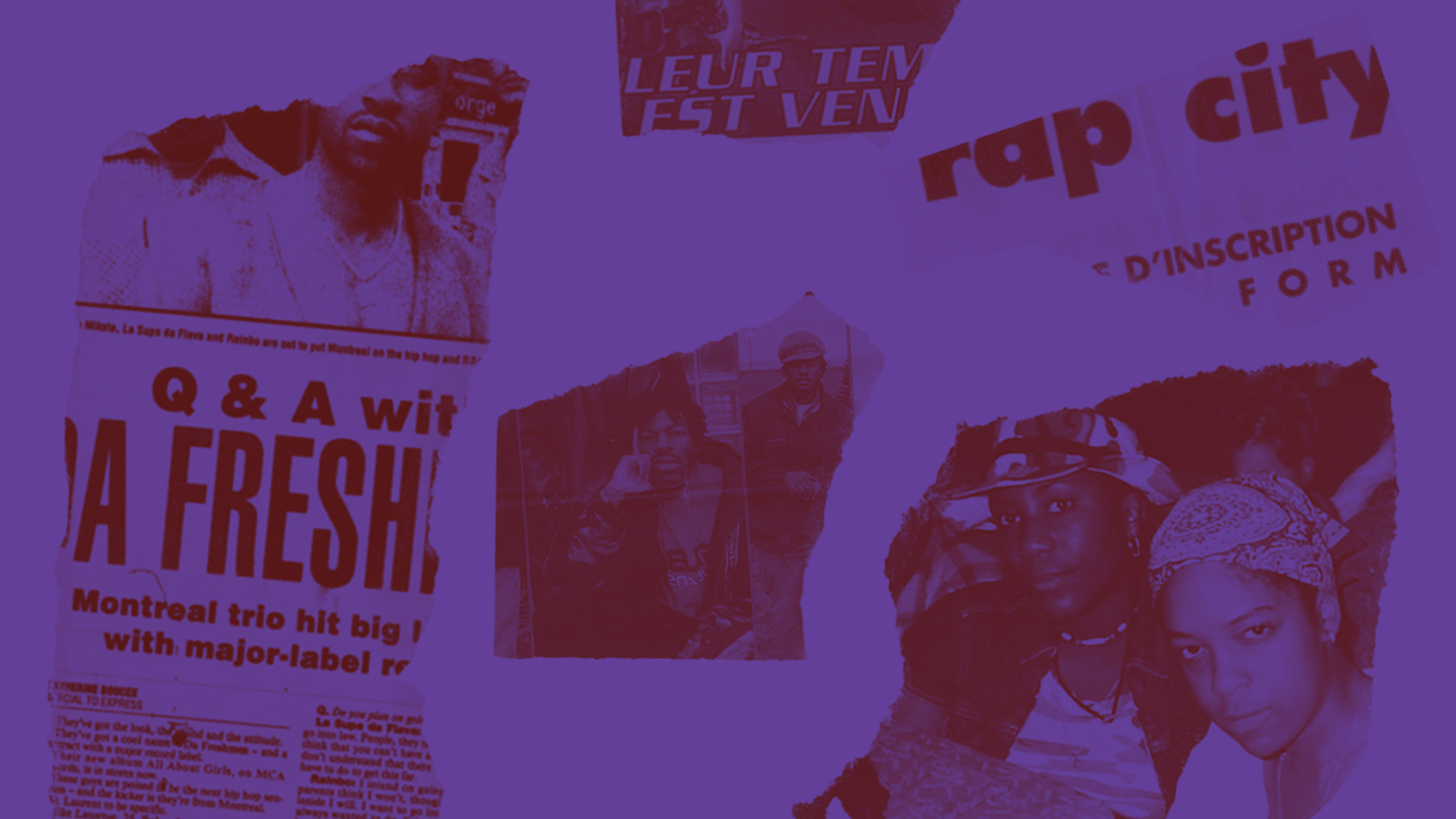 Free
Feb 19

→

Mar 19
Youth workshops open to participants aged 15-25 presented by QCLTUR and Genius XR related to Visions Hip-Hop QC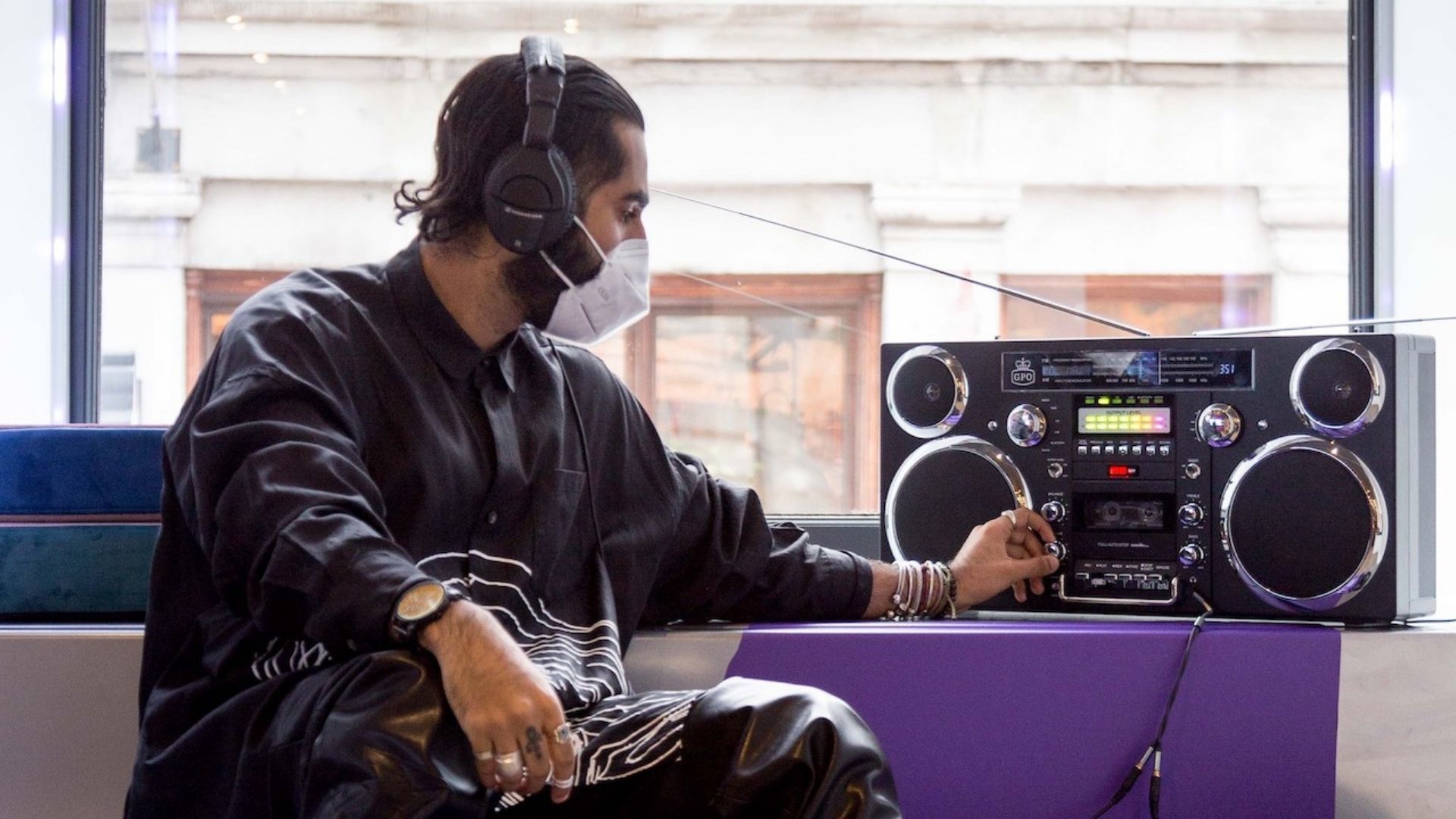 Mar 26
Alongside the Visions Hip-Hop QC exhibition, the PHI Centre is offering a one-of-a-kind evening featuring an intergenerational lineup of artists from the Quebec hip-hop scene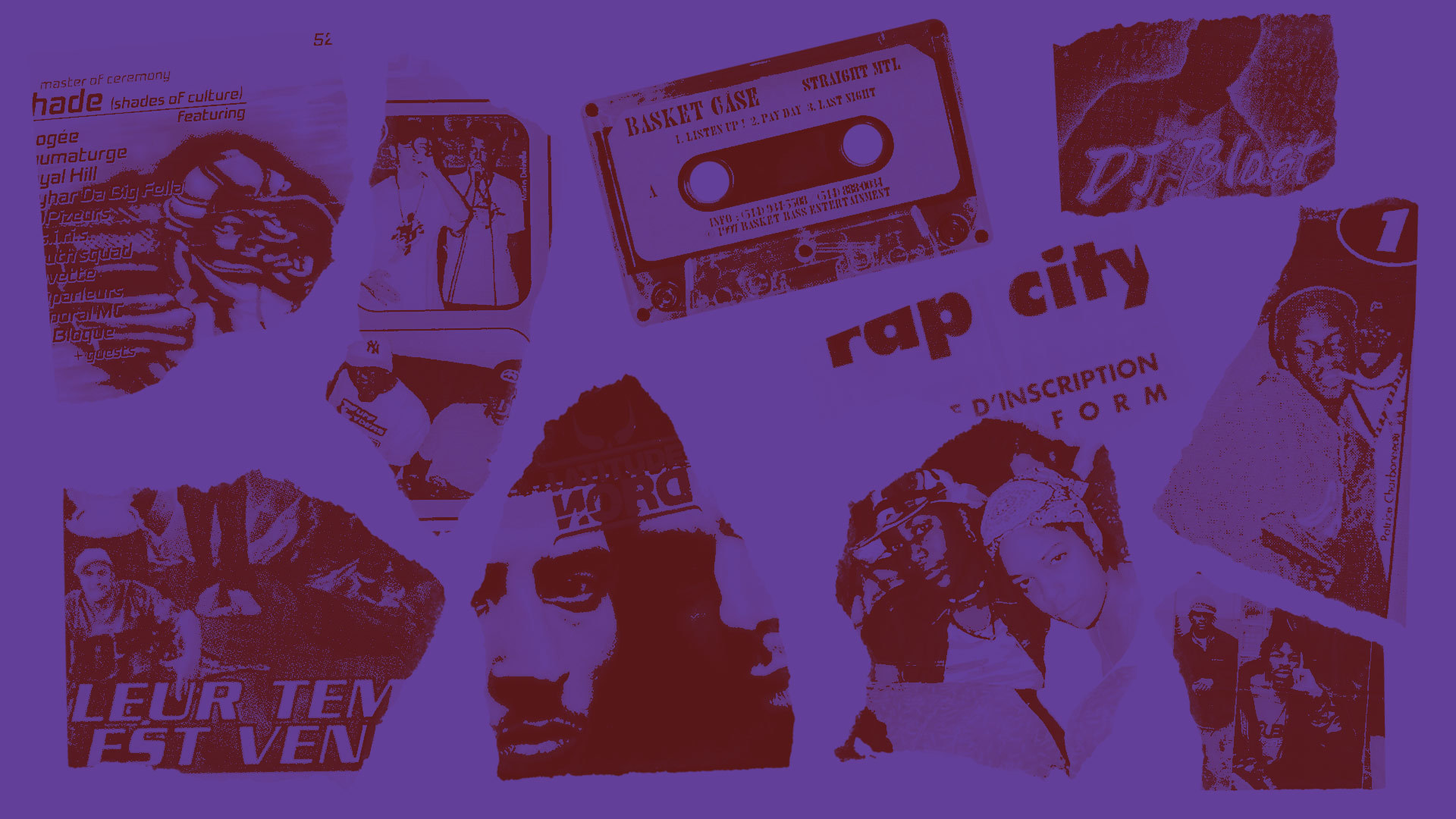 Exhibition
Contemporary Art
Free
Feb 11

→

Mar 27
Discover the hidden figures and stories of Quebec hip-hop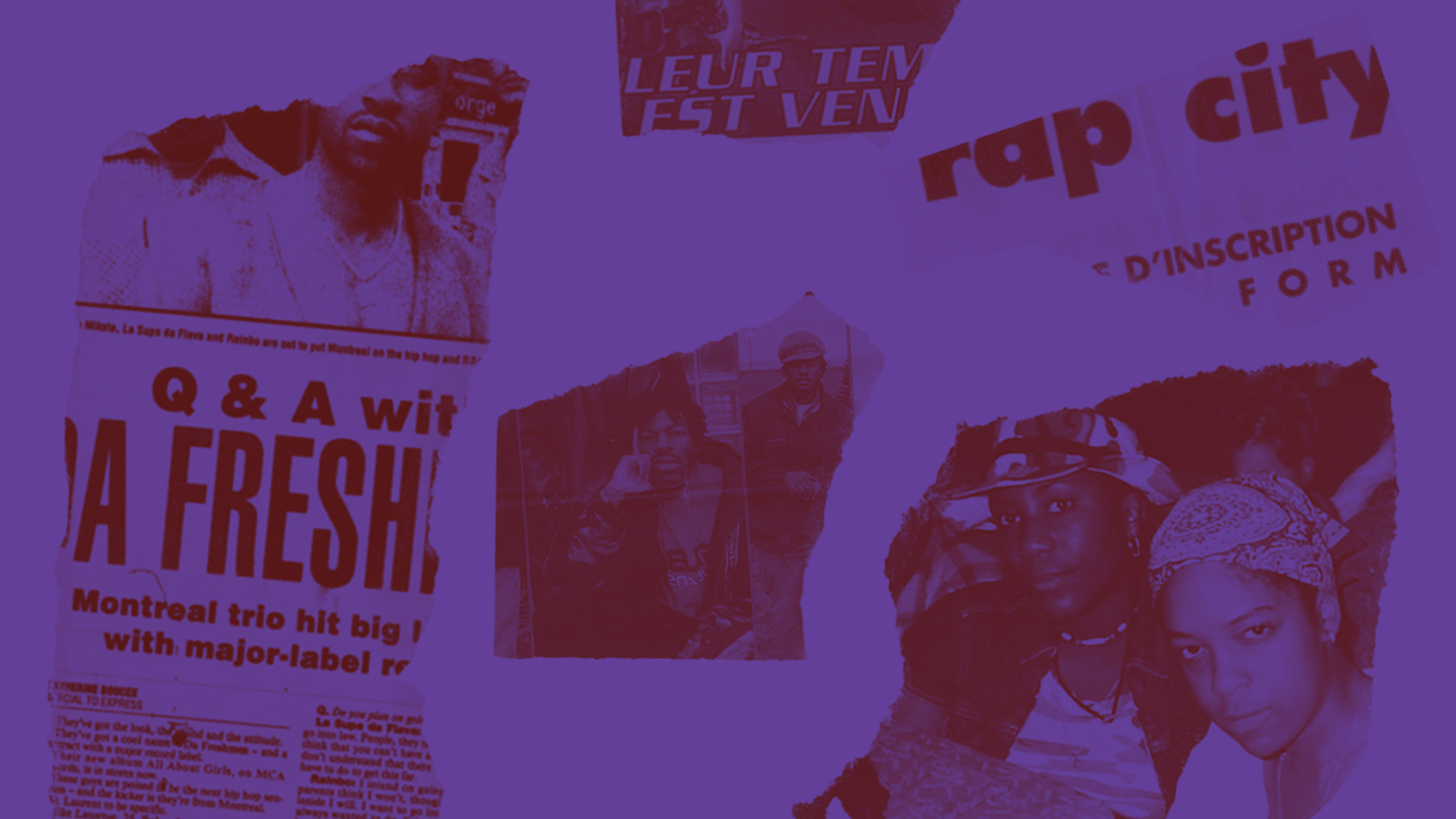 Free
Feb 19

→

Mar 19
Youth workshops open to participants aged 15-25 presented by QCLTUR and Genius XR related to Visions Hip-Hop QC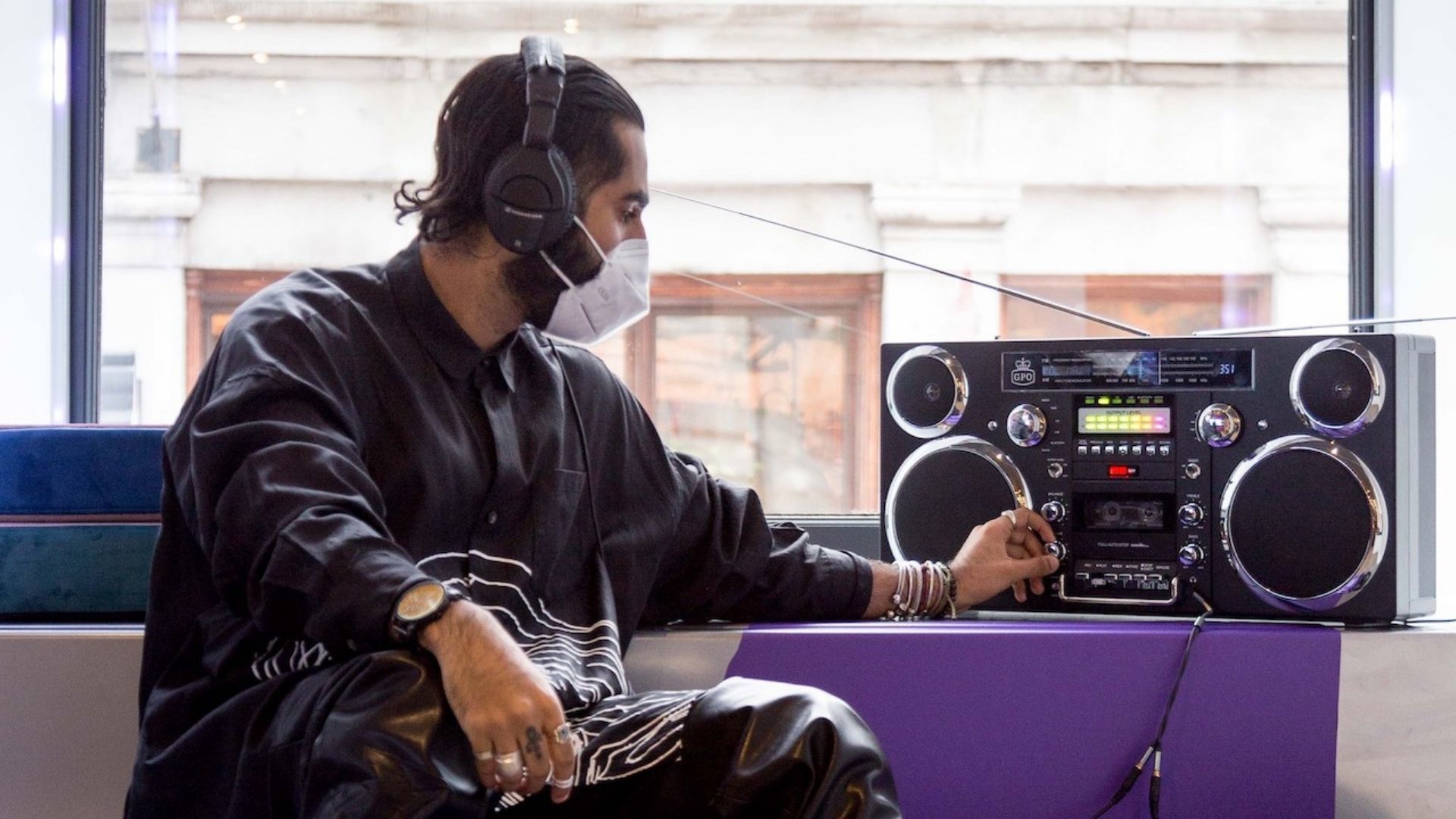 Mar 26
Alongside the Visions Hip-Hop QC exhibition, the PHI Centre is offering a one-of-a-kind evening featuring an intergenerational lineup of artists from the Quebec hip-hop scene