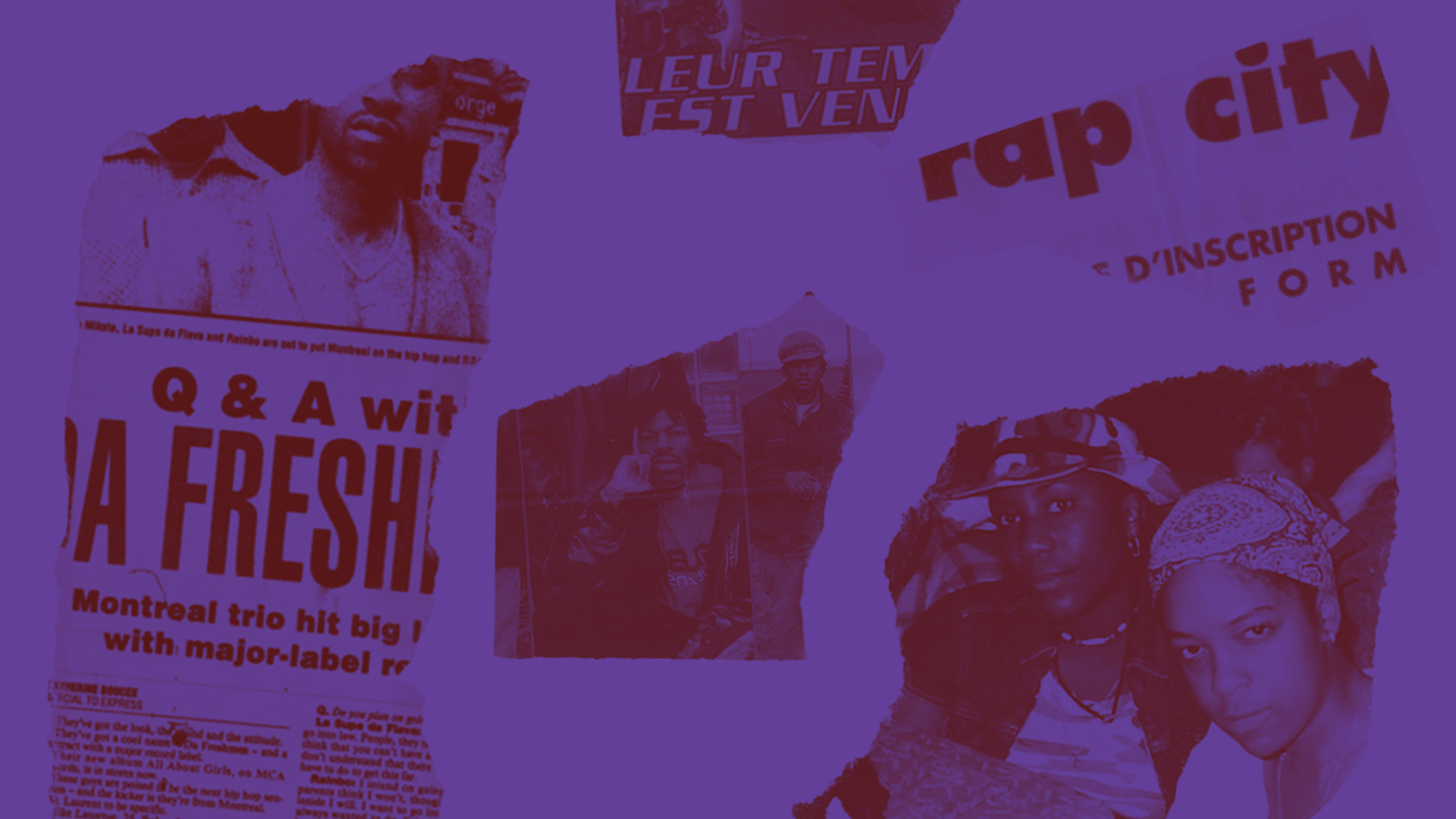 →

Youth Workshops: Visions Hip-Hop QC
Youth workshops open to participants aged 15-25 presented by QCLTUR and Genius XR related to Visions Hip-Hop QC.
Koudjo, co-founder of QCLTUR, a Montreal-based media that aims to energize the French-speaking world, will facilitate the first workshop. Participants will have the opportunity to learn how to write in the context of hip-hop culture. The workshop aims to inspire an interest to write in French and sharpen each participant's sensibility through a collective expressive work via poetry and rhymes. The workshop will train the imagination and open the mind to the joy of expressing oneself in the French language.

Presented by QCLTUR and made possible by the Government of Canada:

---
Speakers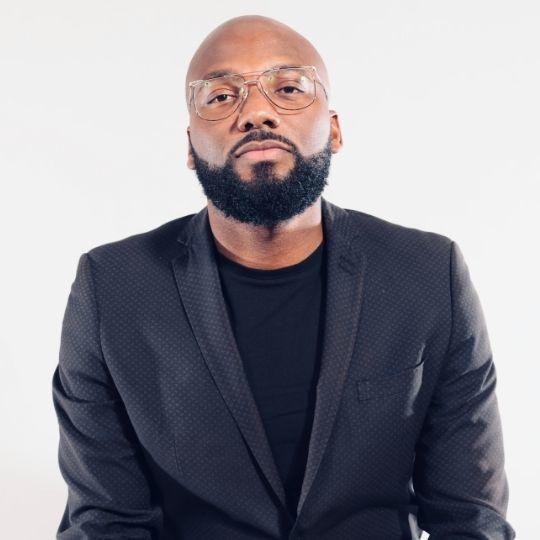 Koudjo
A music producer and an entrepreneur, Koudjo is best known for his work with international rappers Booba, Jul, Nekfeu, Youssoupha, as well as local artists Fouki, Sarahmée, Connaisseur, and Racoon. He produced and sold over 700,000 albums worldwide and started PS23, his publishing company, through a joint venture with Warner Chappell in 2014. In 2019, he co-founded QCLTUR, a Montreal-based media platform that promotes arts and culture.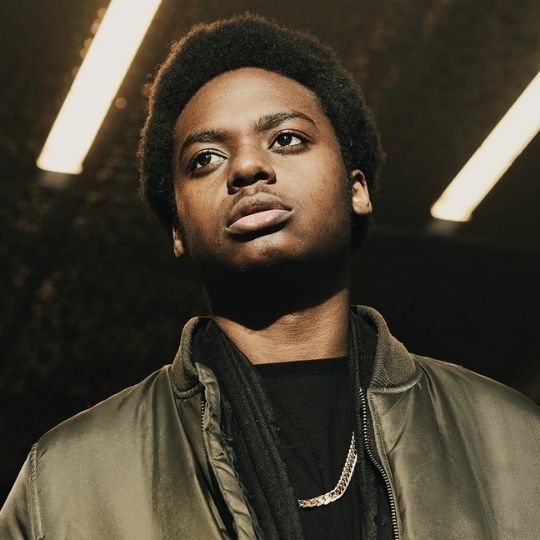 Raccoon
Haitian vibe, American flow, European textual refinement, Raccoon brings back the diaspora and mixes it into a colourful and powerful shock wave. Despite his innate charisma and smile, which wipes away the caricatured attitude of the uncompromising or aggressive rapper, he knows how to be taken seriously by his presence and unwavering confidence.
Photo credit: Moncef Chineb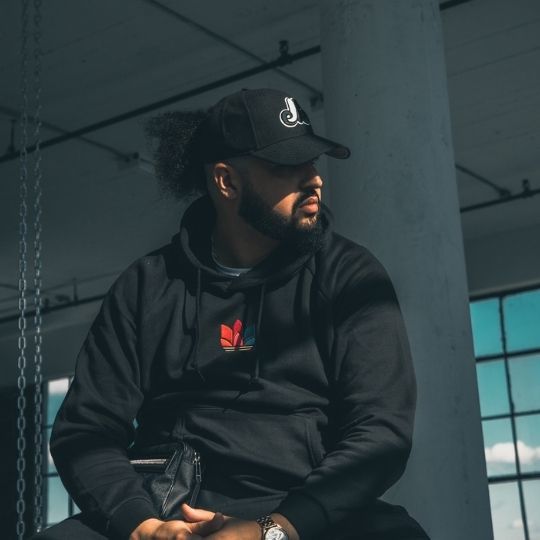 Misa
Rapping since he was young, Misa has collaborated with some of the biggest names in French rap: Sofiane, Seth Gueko, Shreez, Imposs, and Lost. In 2012, he attracted the attention of the French rap public with his EP Nouveau Rebeu. In 2020, he launched Freestyle Friday, a new series that remixes a popular production weekly. A versatile artist, his texts address the themes of failure, success, and love.
Photo credit: Julio Alejandro

Crypto-creativity: the era of NFTs
A workshop moderated by Youri Dominique and led by artist Marven Clerveau, who takes us behind the creative process of transforming his artwork into an NFT. Lana Denina, an expert in NFTs, will join the conversation to explain the connection between NFTs and the new era of digital art. Youri Dominique from the group Rainmen will moderate and present his digital journey with an NFT vinyl.

Presented by Genius XR and made possible by the Government of Canada:
---
Speakers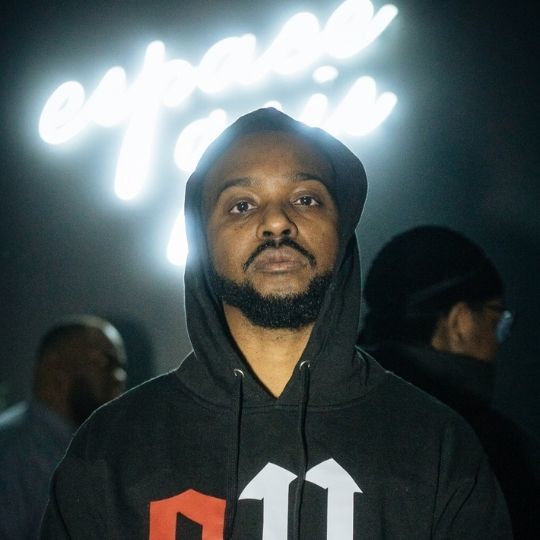 Youri Dominique
Youri Dominique, founder of HITstory, is a member of the Montreal music group Rainmen, one of the precursors to the Quebec hip-hop scene in the late 90s. In 2018, he launched his company Acropolys, bearing the same name as the Rainmen collective, to merge his artistic experience with his interest in technology. By collaborating with artists of older and newer generations, the HITstory application aims to accelerate the growth of the local Quebec scene.
Photo credit: Alex Dilem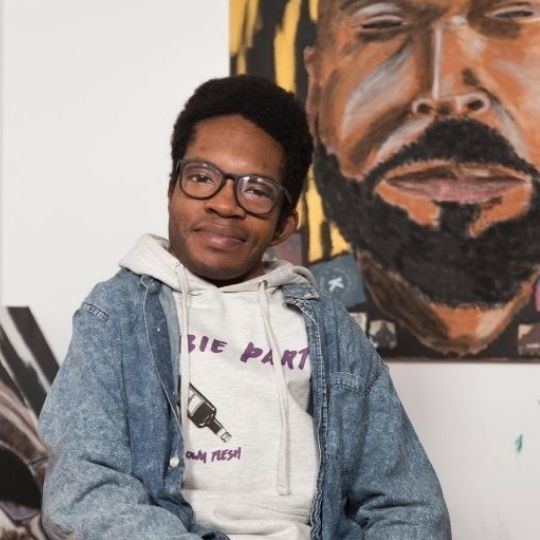 Marven Clerveau
Marven Clerveau is an Afro-contemporary artist who has evolved in the visual arts milieu for the past ten years. He is a member of Diversité Artistique Montréal (DAM) and was recently awarded the Bourse Vivaité by the Conseil des Arts et Lettres du Québec (CALQ). Marven Clerveau's artistic approach amalgams Realist, Expressionist, and Surrealist aesthetics.
Photo credit: ©alignements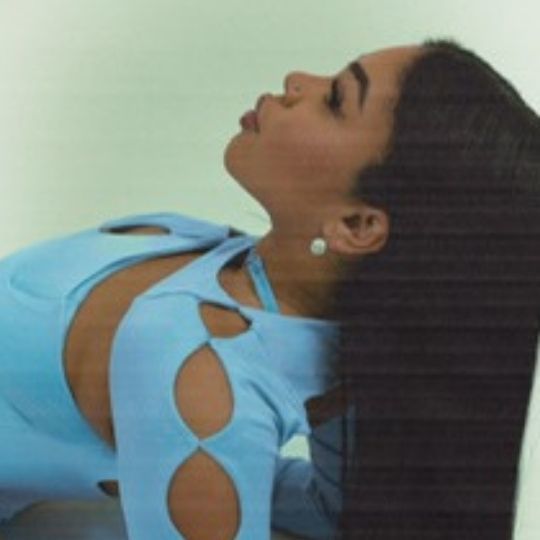 Lana Denina
Lana Denina is a Montreal based digital painter of Beninese and French origin. Her art explores human relationships, morphological diversity and body movements. Combining digital art and painting, she illustrates the different cultures that surround her by taking a unique and personal approach. The artist strives to highlight faces and stories rarely told. She establishes what unites and divides us, what we are and what we believe to be. A fervent user of bright colors, she is the narrator of a timeless modernity, romance and authenticity.