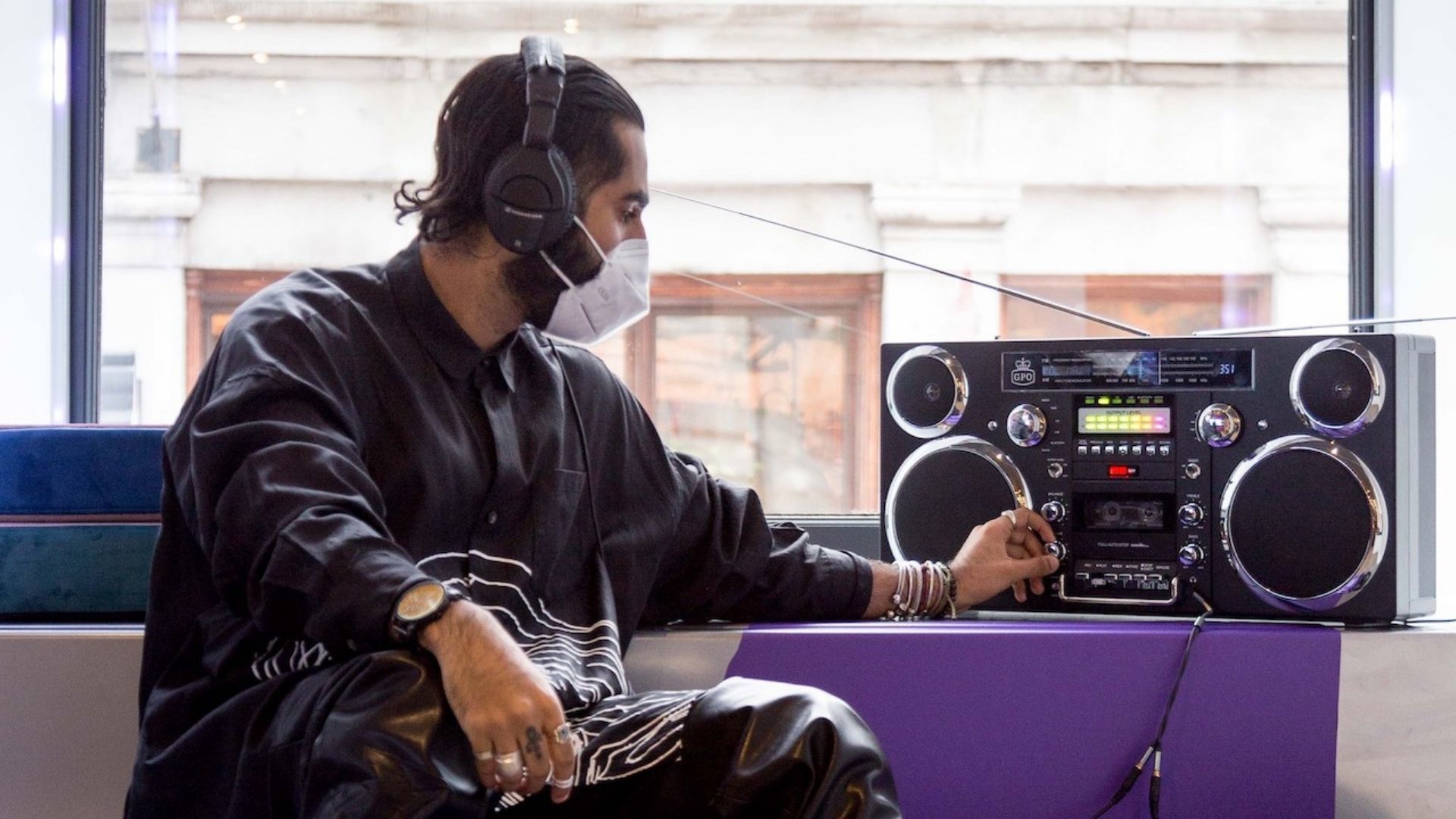 Concert: Visions Hip-Hop QC

Doors: 8 pm
Show: 9 pm
$25
Taxes and fees not included
Alongside the Visions Hip-Hop QC exhibition, the PHI Centre is offering a one-of-a-kind evening featuring an intergenerational lineup of artists from the Quebec hip-hop scene.

DJ SWEET

LA ROCK
Sweet La Rock started turning tables in 2011. Her talent and reputation as a female DJ considerably grew which led her to position herself as a professional DJ for corporate and cultural events. Her audience appreciates the atmosphere she's able to create during her sets by mixing feel-good music. Some of Sweet La Rock's favourite music genres to play range from hip-hop to deep house, from soul to funk, and she's no stranger to many other styles like kompa, soca and afrobeat.
King Fali
King Fali is a 15-year old rapper from Sherbrooke, originally from the Democratic Republic of Congo. The youngster began his career through freestyles in his neighbourhood, rap battles in lives, and competitions on social networks organized by artists like Demon DOA, MikeZup, T1zzo, and Enima.
At 13 years old, he officially launched his career by composing, interpreting, and releasing two projects with sports connotations: '' Champion (Freestyle)" and "Olympique (Freestyle)."
King Fali represents "TNG," —or "The Next Generation," and works tirelessly with his family and friends to bring the new musical generation to a wider audience.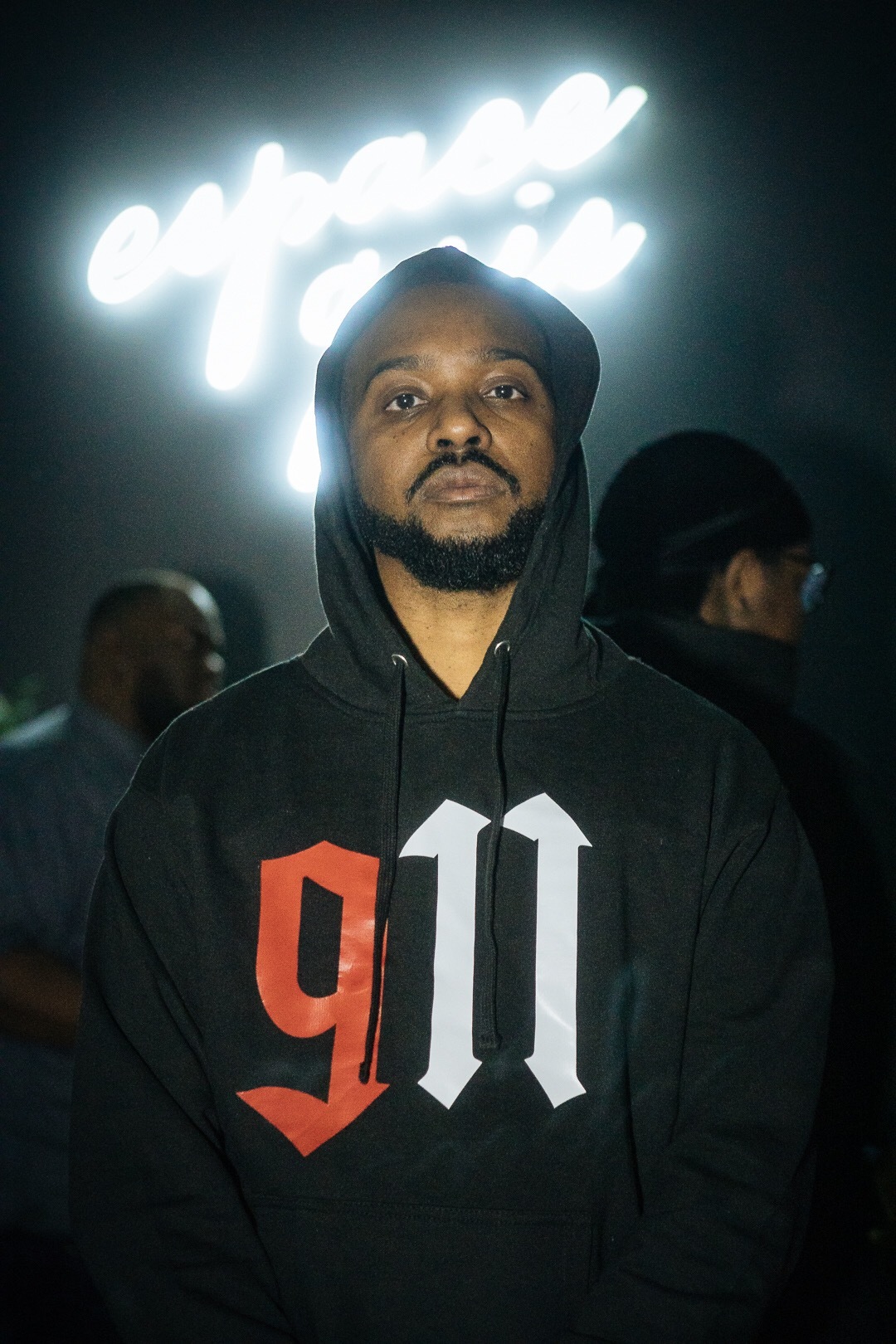 Rainmen
Ft. Skandal, Nazbrok, JoEd D.R.É, and Lil Deezy, FT. DJ IWONDER
Naufrage, from the duo Rainmen, and companions Skandal, Nazbrok, JoEd D.R.É, and Deezy Deez ft. DJ IWONDER will take the audience on a journey through time—whether you're nostalgic for a specific era of Quebec hip hop or you're looking to discover a little more about the atmosphere of the 90s.
Strange

Froots
Strange Froots is an alternative chill-soul and hip-hop duo from NBS Studio in Côte-des-Neiges. Since 2014, Naïka Champaïgne and Mags have been performing on the Montreal scene with their youthful influences, Caribbean and African origins, as well as their own neo-soul and modern twist on hip-hop culture.
DJ

SHORTCUT
Originally from Montreal, DJ ShortCut offers unique, colourful, energetic, and emotional performances. He is a true master of the art of DJ-ing and has been thrilling crowds for over 25 years, both in Canada and internationally. A unique connection in a spectacular atmosphere, that's what the ShortCut trademark is all about.
Afrovybz

Canada
Afrovybz Canada was founded two years ago by Loïc Sipeyou as a dance crew. Over time, this dance group transformed into a multiethnic family with strong bonds and members who share Afro's passion and love.
Today, their goal is to spread love and positive energy to the fullest by sharing the beauty of Africa through its different dance styles and cultures around the globe. Through different initiatives, Afrovybz Canada wants to bring people together no matter where they come from, the colour of their skin, or their religion. They believe that unity has the power to make a change in this world.

Related Events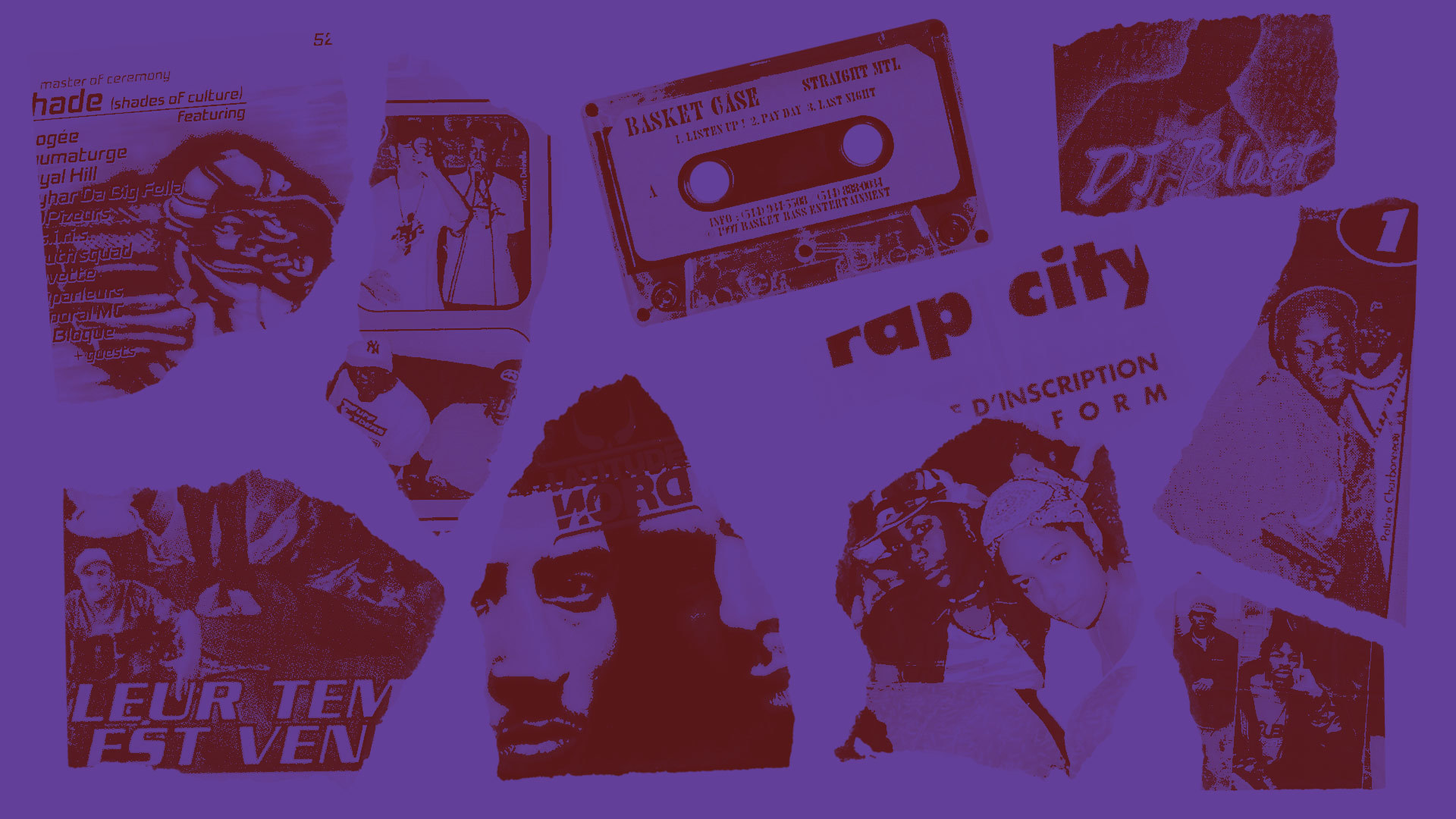 Centre
February 11

→

March 27, 2022
Discover the hidden figures and stories of Quebec hip-hop
Exhibition
Contemporary Art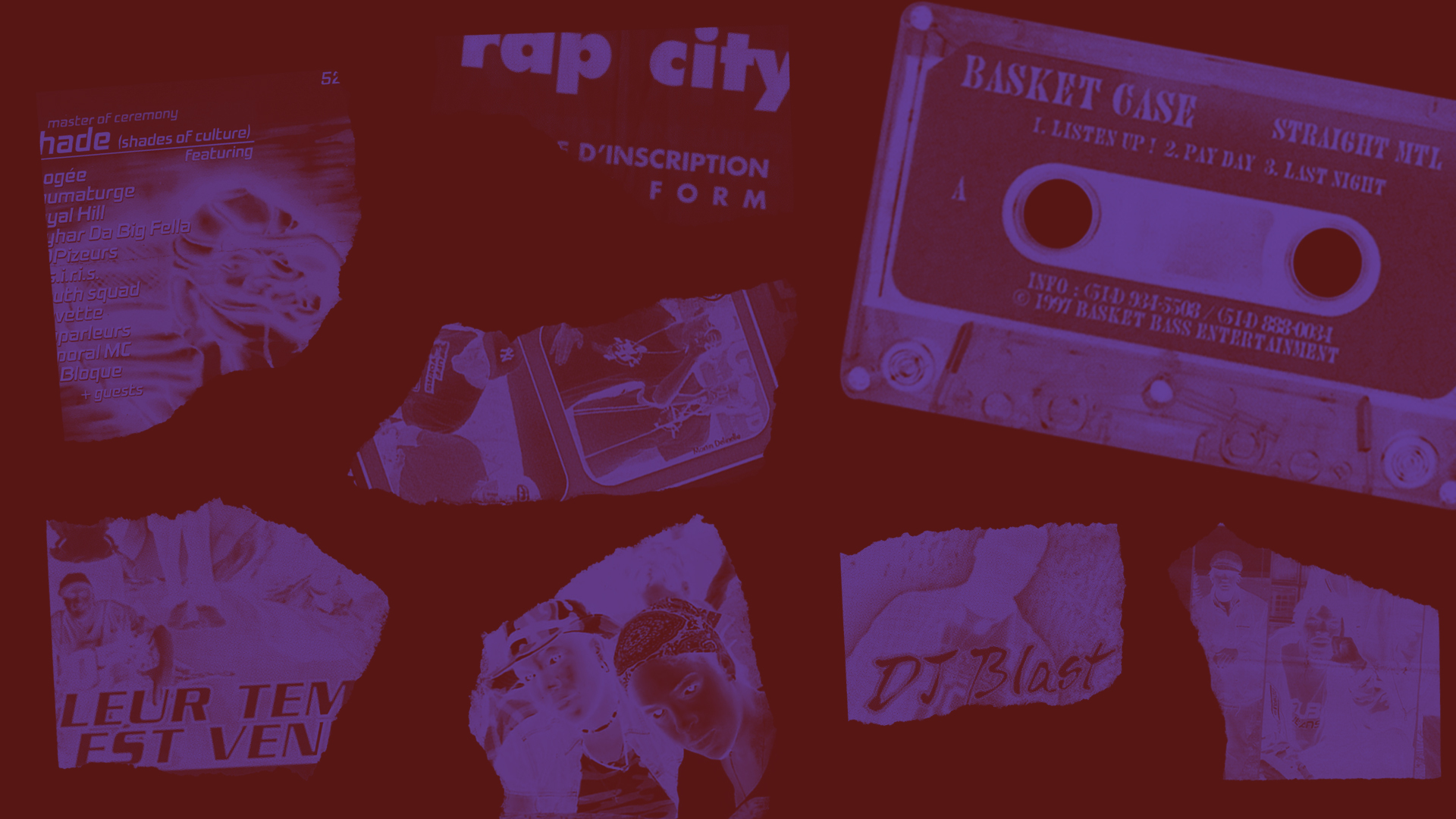 Centre
February 17

→

March 24, 2022
Take part in a special 4-part discussion series featuring some of the most prolific rappers, producers, artists, and managers from Quebec's hip-hop scene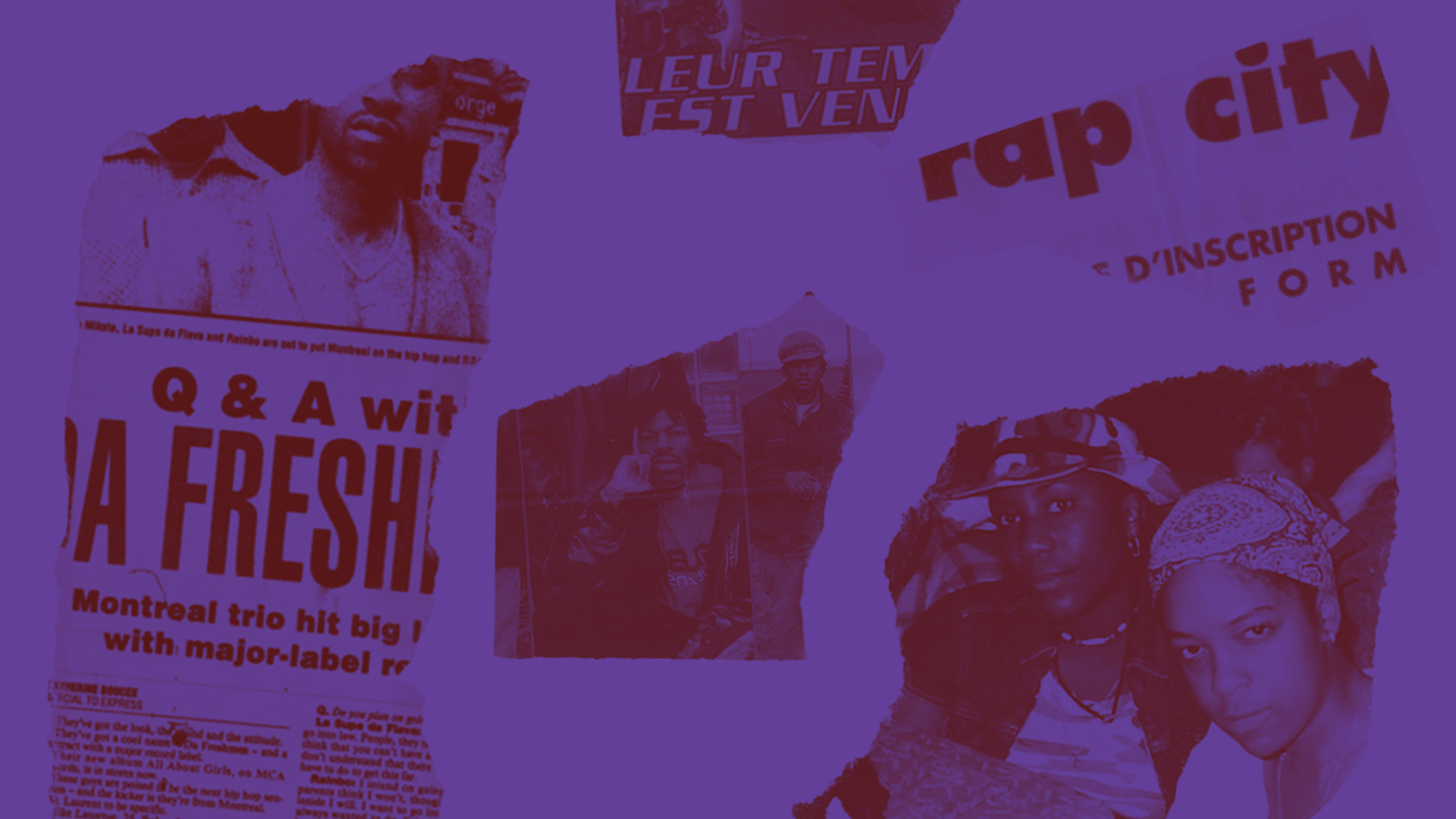 Centre
February 19

→

March 19, 2022
Youth workshops open to participants aged 15-25 presented by QCLTUR and Genius XR related to Visions Hip-Hop QC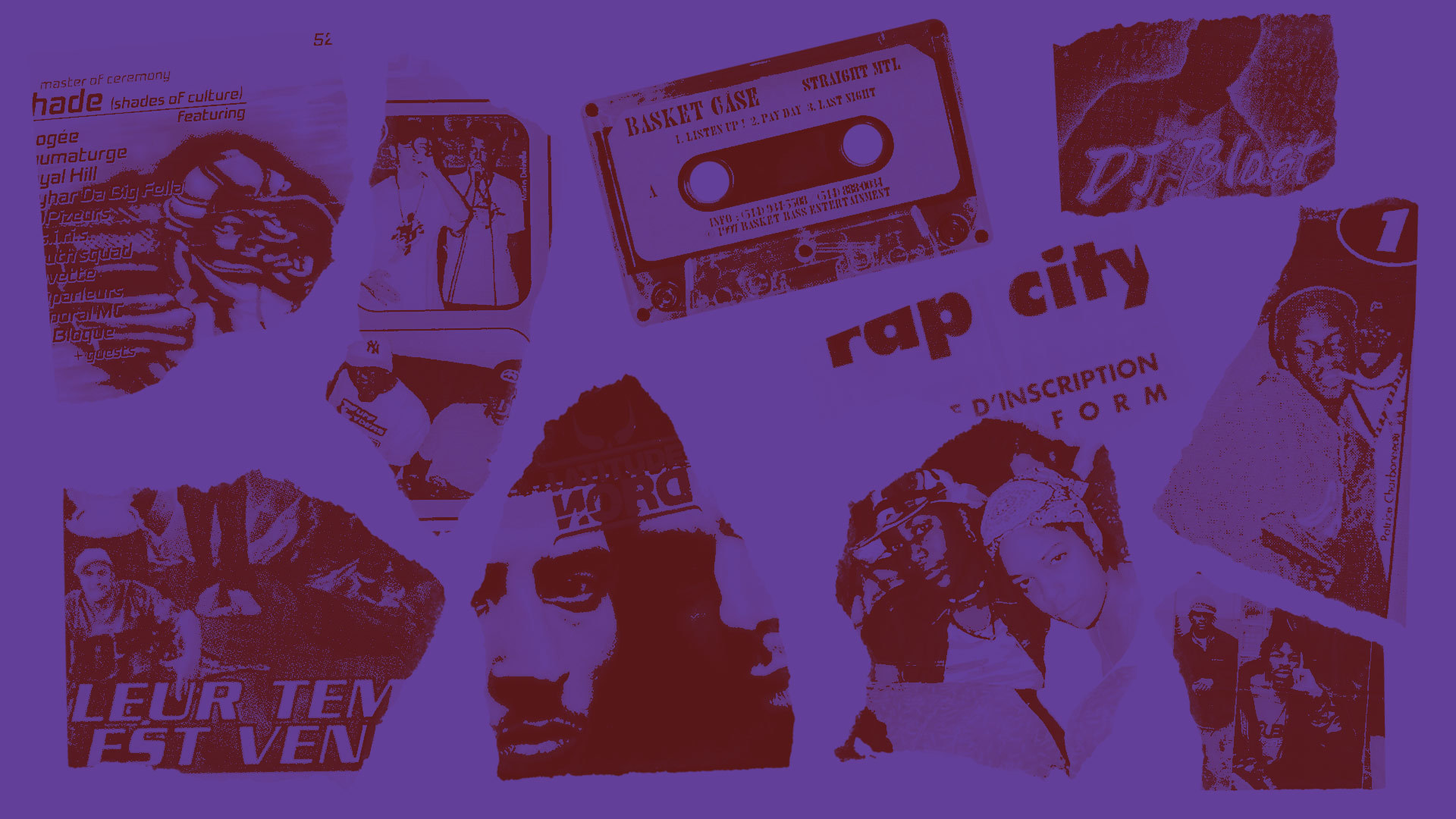 Centre
February 11

→

March 27, 2022
Discover the hidden figures and stories of Quebec hip-hop
Exhibition
Contemporary Art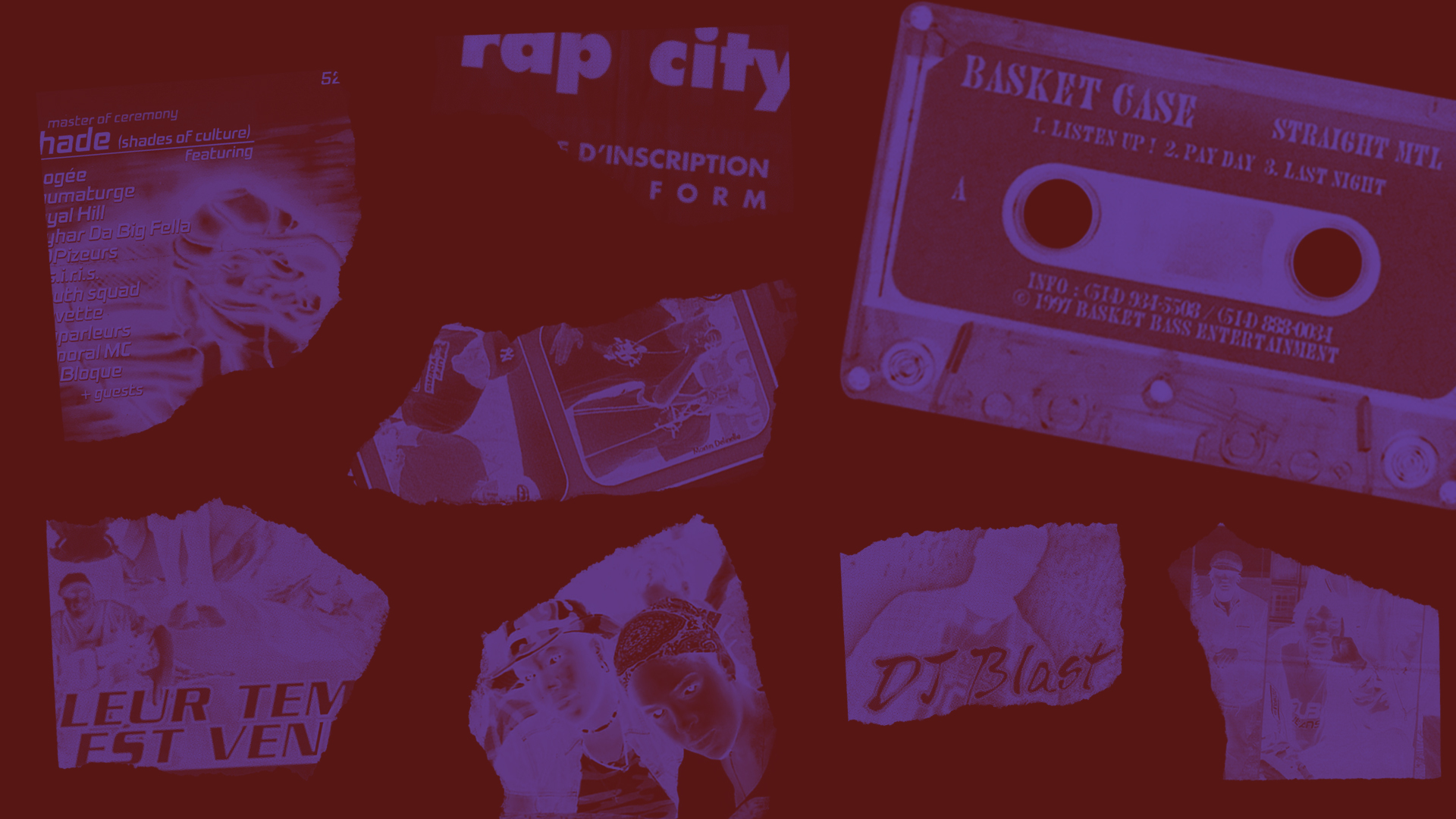 Centre
February 17

→

March 24, 2022
Take part in a special 4-part discussion series featuring some of the most prolific rappers, producers, artists, and managers from Quebec's hip-hop scene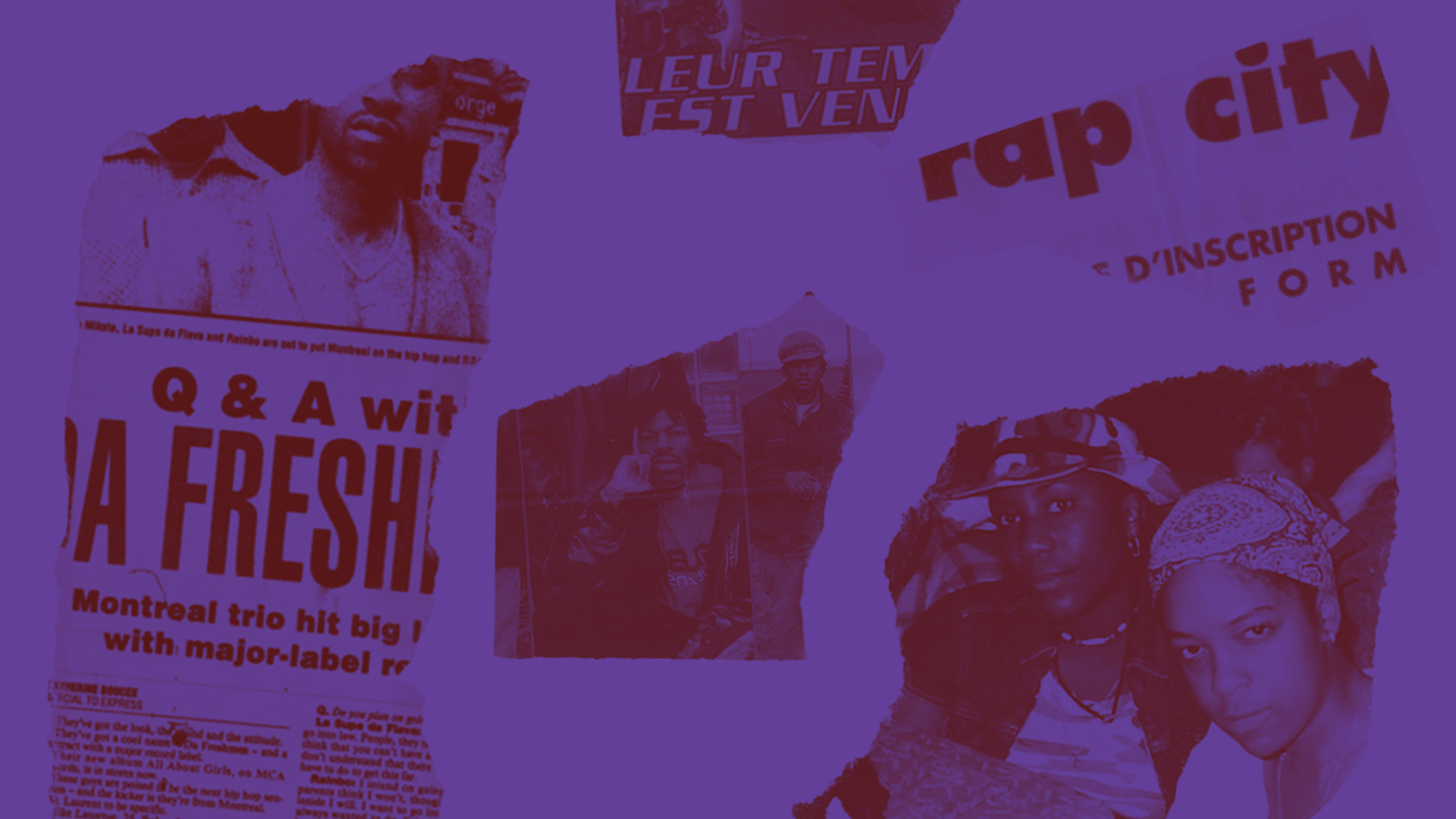 Centre
February 19

→

March 19, 2022
Youth workshops open to participants aged 15-25 presented by QCLTUR and Genius XR related to Visions Hip-Hop QC