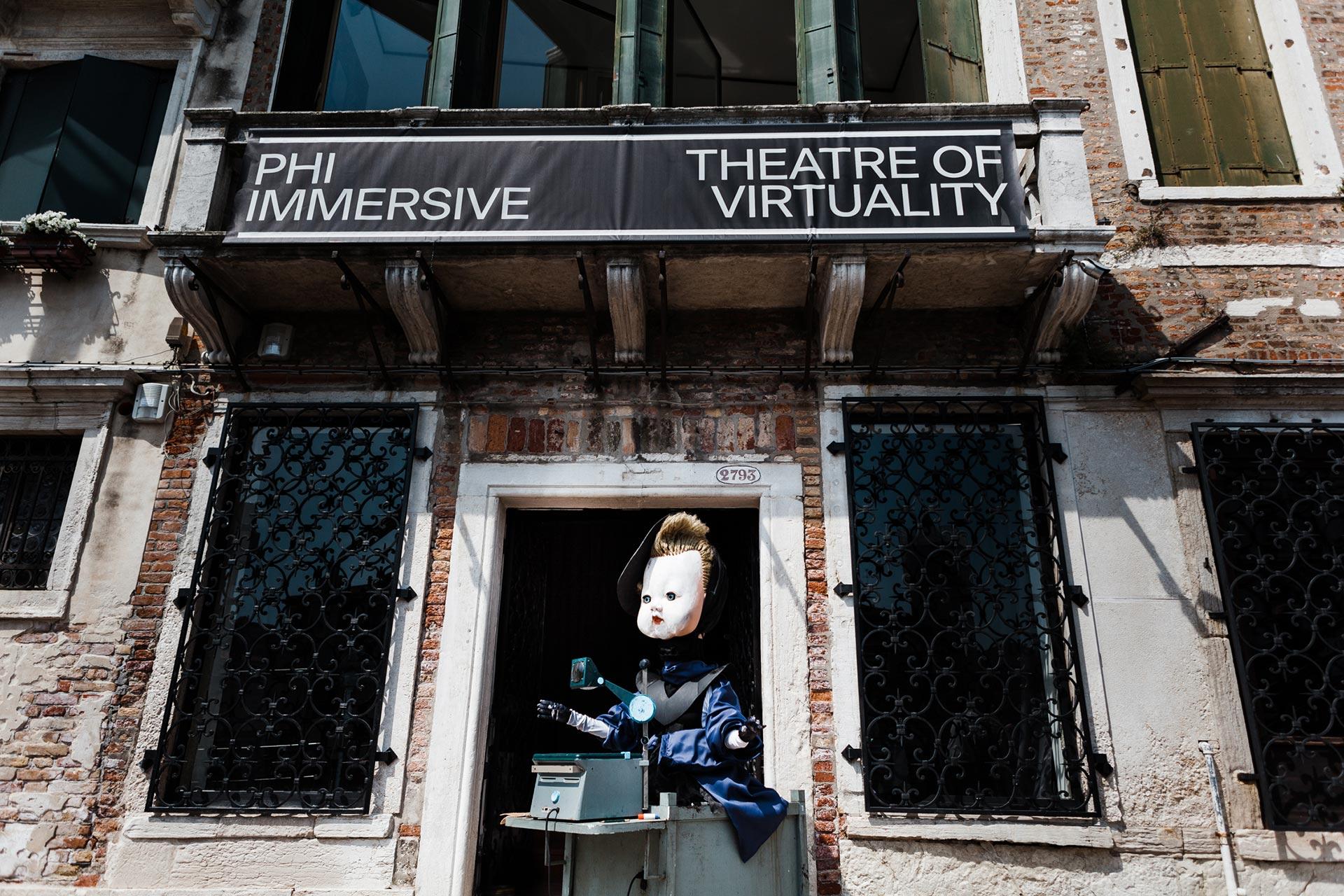 PHI Immersive: Theatre of Virtuality
Six months of art and technology in Venice
Installation
Virtual Reality
XR
Virtual Theatre
Contemporary Art
Technology
From

June to November 2019

Location

Venice, Italy

Partners

Acute Art
Felix & Paul Studios
Over a six-month period, PHI's full range of skills were on display in Venice, with its PHI Immersive: Theatre of Virtuality program. A continuous presence implemented across four phases. Each phase saw the dissemination of virtual reality works by some big names in art and a multidisciplinary creation born from an artist residency at PHI.

With its program PHI Immersive: Theatre of Virtuality presented at the Ca' Rezzonico gallery during the 58th Venice Biennale, PHI demonstrated its commitment to explore new forms of art consumption—specifically in association with technology. In doing so, PHI reaffirms its role as a pioneer in the diffusion of XR and VR works, and its willingness to continually advance towards the next artistic generations.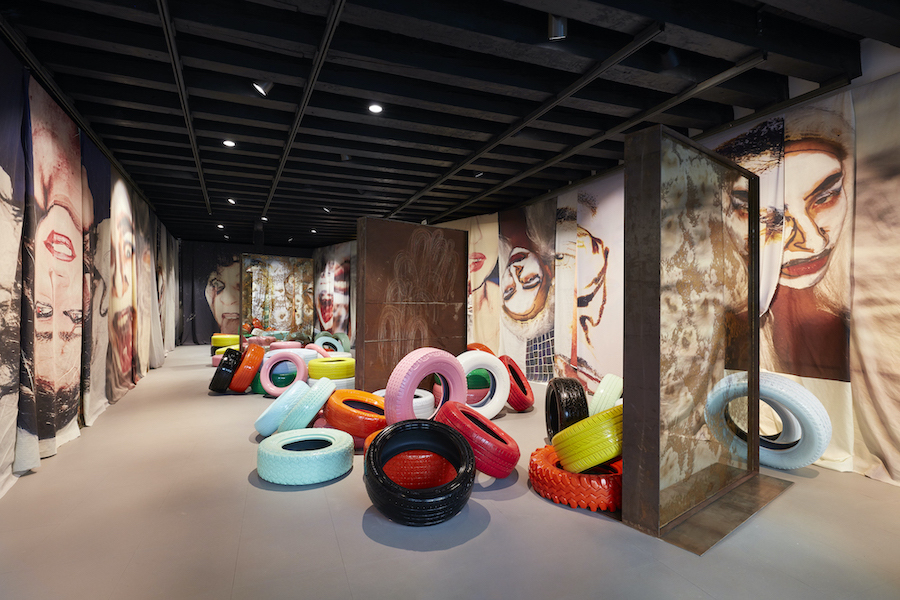 The first phase of the Venetian program allowed PHI to demonstrate its reach as a talent incubator, revealing the work of local artists on the international scene. With this in mind, the cultural institution provided a platform for the expression of Quebec-Mexican artist Renata Morales. As a multidisciplinary artist, her work spans from visual art, sculpture and monumental installations. Following a two-year residency at the PHI Centre, she presented her exhibition Invasor—an assemblage of recovered objects, self-portraits and ceramics featuring animals, women, dinosaurs and chimeras, at the Ca' Rezzonico Gallery in Venice. A titanic and committed work, powerfully illustrating the effects of global warming.

INVASOR BY RENATA MORALES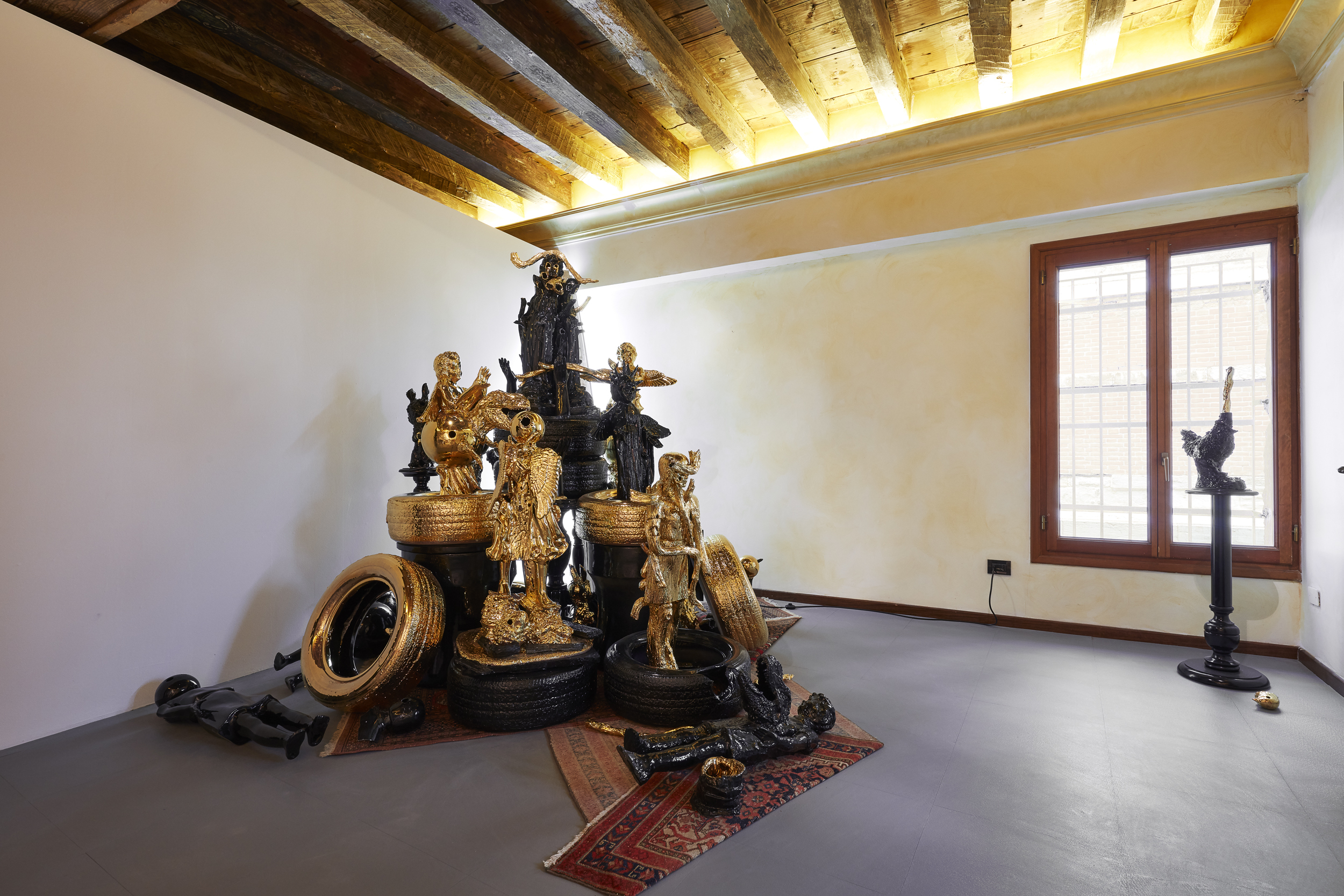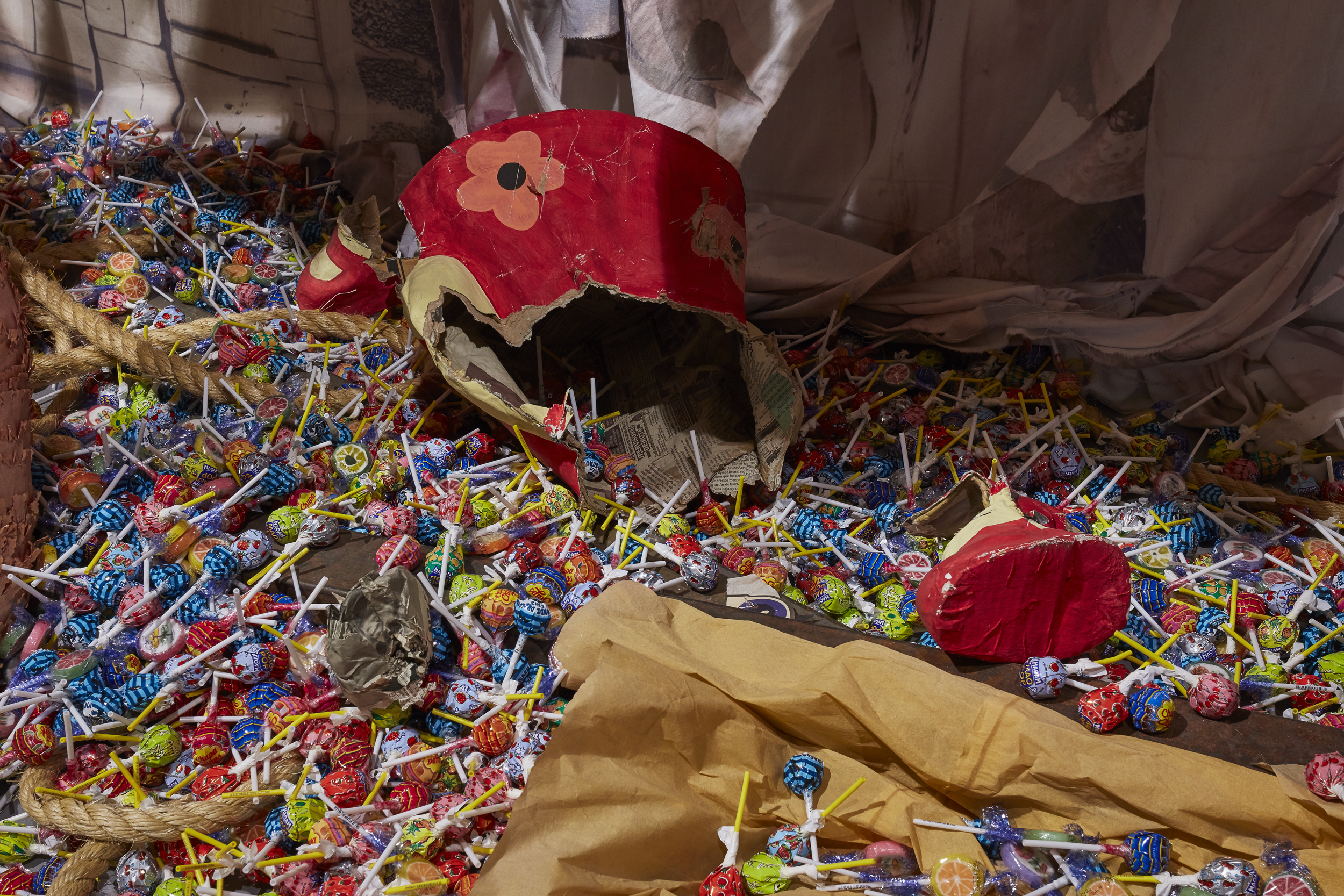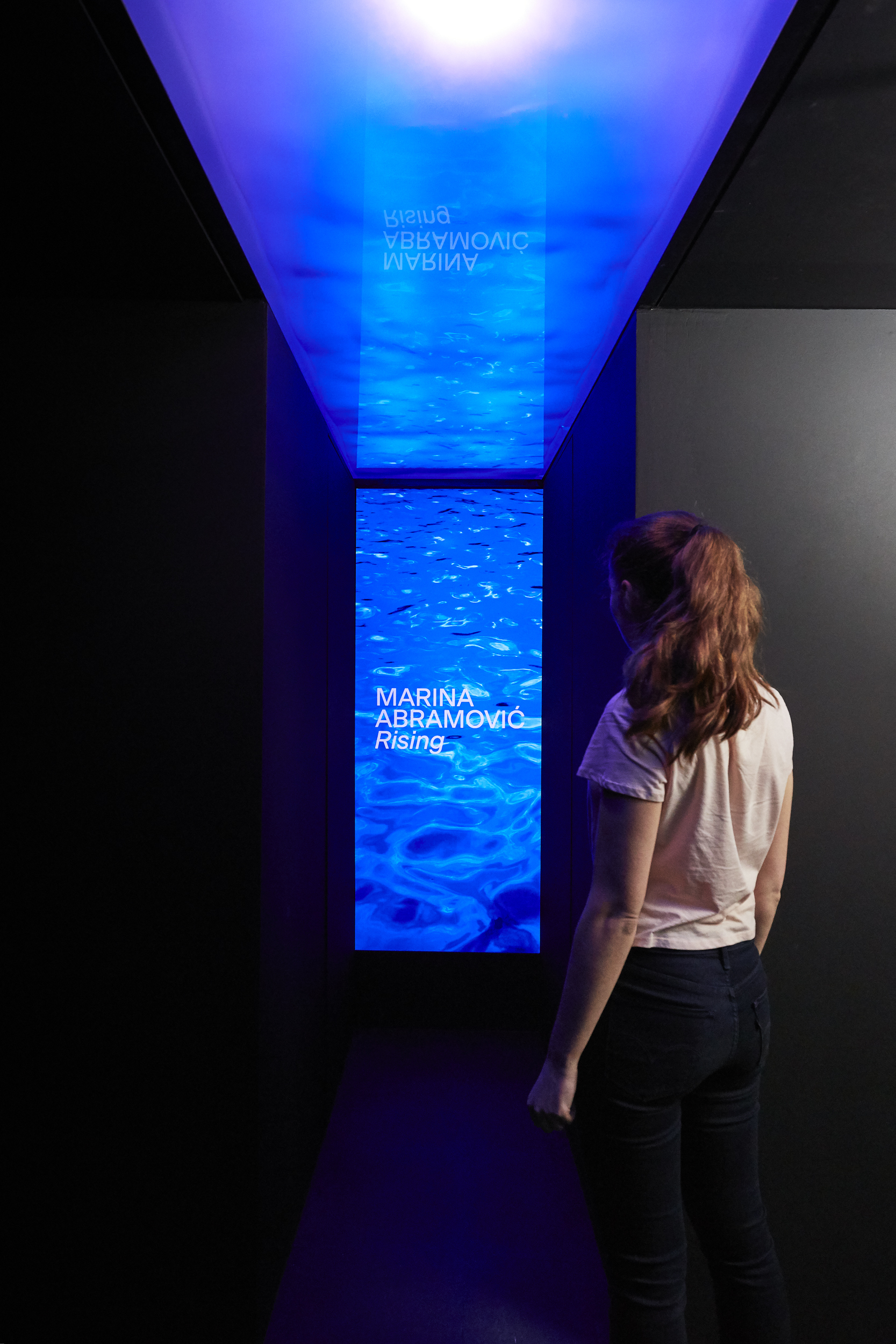 The six months of presence in Venice also allowed PHI to present multifaceted programming, and nurture a solid and long-term collaborative relationship with the VR production company Acute Art. This new affiliation saw PHI present the first virtual reality works by major figures in contemporary art, such as Marina Abramović and Anish Kapoor, and a creation by Olafur Eliasson. The event also showcased another Montreal-based project, Speculating Futures, and the experimental VR theatre piece, Believe Your Eyes, by Punchdrunk International and Samsung Electronics.
It is not simply a matter of proposing a collection consolidating varied works, but rather of creating a universe that encapsulates them. A coherent umbrella, an adventure where each part forms a chapter. The experience doesn't begin the moment the visitor puts on their VR headset, but long before, thanks to the atmosphere framing and establishing the artist's vision.

LOCAL CREATIVITY ON AN INTERNATIONAL STAGE
This cultural extension of PHI provided a platform of expression for artists interested in issues of climate change. Marina Abramović's first virtual reality work, presented in collaboration with Acute Art, is a call to action that is as poetic as it is disturbing. Rising exposes viewers to the effects of rising sea levels to empower them to shoulder the responsibility and act to subvert the effects of climate change.
In addition to Renata Morales' Invasor, the six months of programming also showcased other Montreal creations like Speculating Futures. This three-channel installation focuses on the geopolitical climate and current environmental issues. Five artists were asked to project themselves 20 years into the future to present their vision of the scenarios the future holds for us. PHI was thus pleased to simultaneously broadcast the futuristic visions of local creators Fvckrender, Miri Chek, Maryse Goudreau, Caroline Monnet and George Fok, visual artist, director, photographer and creative director at PHI.

Throughout its presence in Venice, PHI collaborated with the virtual reality interactive production and distribution platform Acute Art to offer artists and audiences alike a playground to explore and interact. In essence, this collection of works would foster dialogue and critical thinking through both the artistic and technological experience.
Besides Marina Abramović's work, the range of programming included the early virtual reality works of Paul McCarthy and Anish Kapoor and a creation by Olafur Eliasson. In addition to this, PHI presented the multi-sensory theatrical experience Believe Your Eyes by Punchdrunk International and Samsung Electronics. Other highlights included Lunatick, the collaboration produced by Acute Art between British sculptor Antony Gormley and astrophysicist Dr. Priyamvada Natarajan.

Finally, PHI took its VR Cinema on the road. To date, this mode of diffusion has been a staple of the PHI Centre's programming since 2019. A concept entirely devoted to the visionary narrative format that is virtual reality, it offers a collective (several dozen people at a time) and immersive experience that redefines the way we perceive and interpret our world. All of the works presented were produced by Felix & Paul Studios, including Traveling While Black (directed by Roger Ross Williams and Ayesha Nadarajah), as well as the first two chapters of Space Explorers.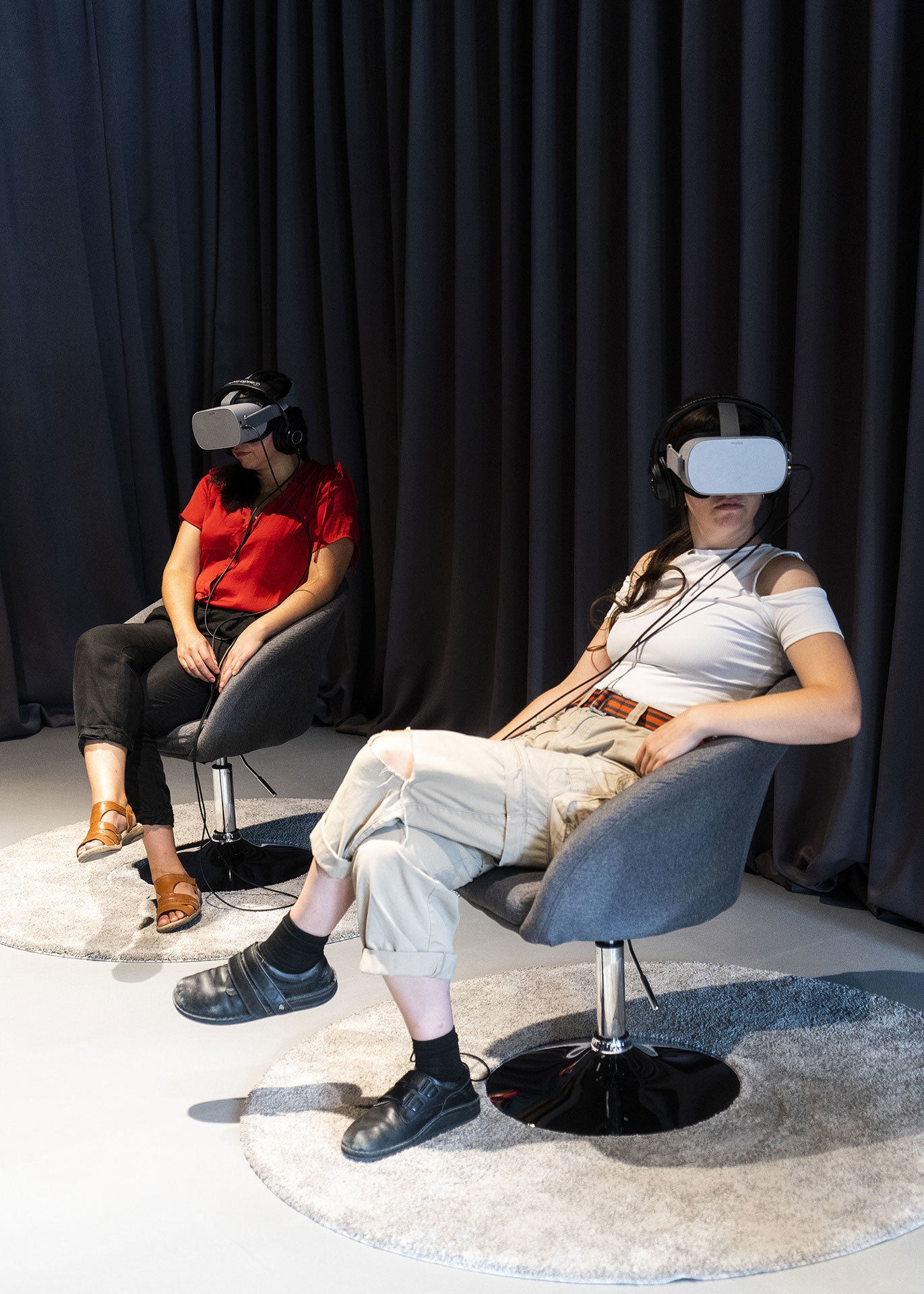 Have a project in mind?
See how PHI can help.
Related Projects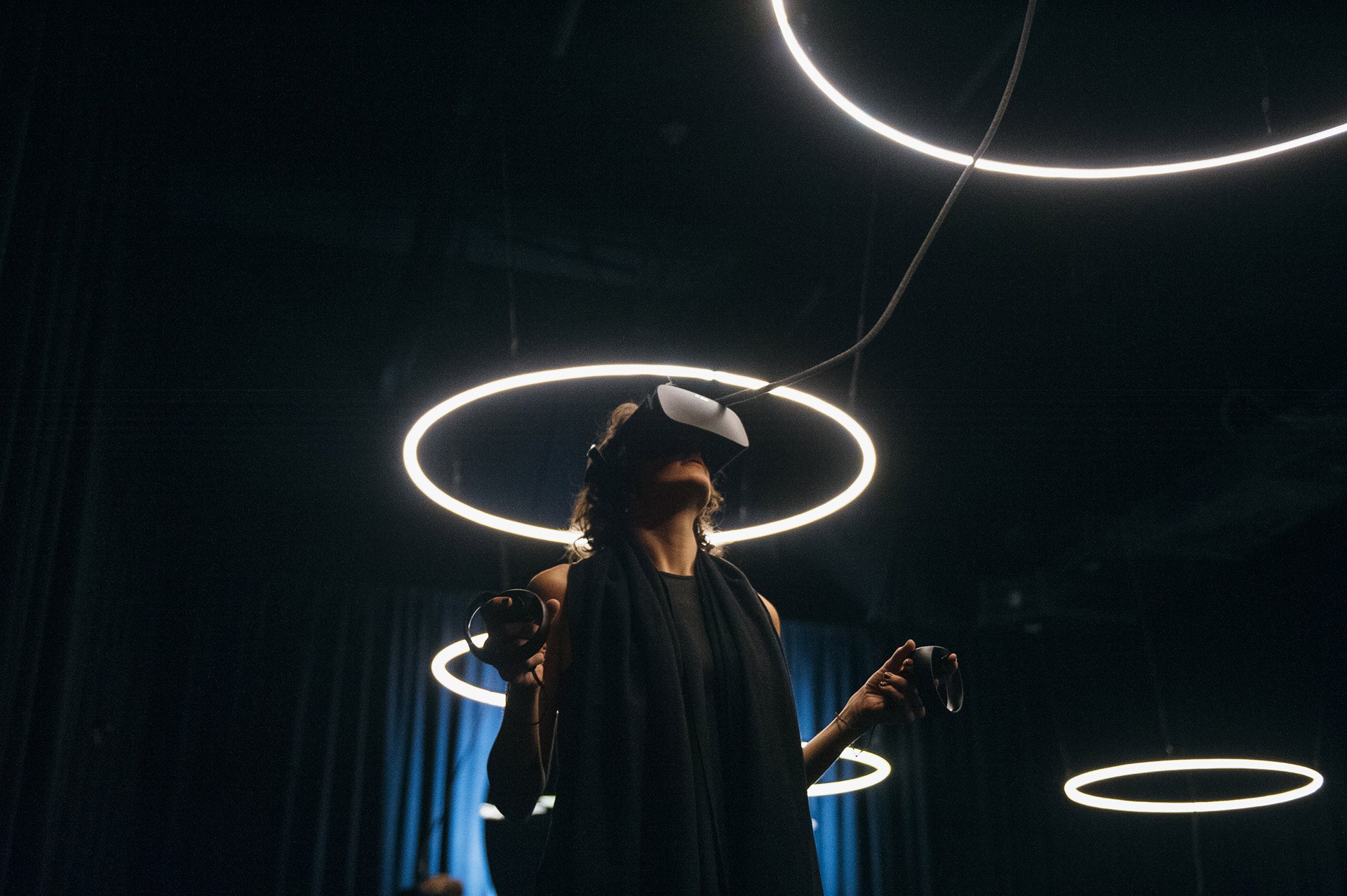 Installation in New York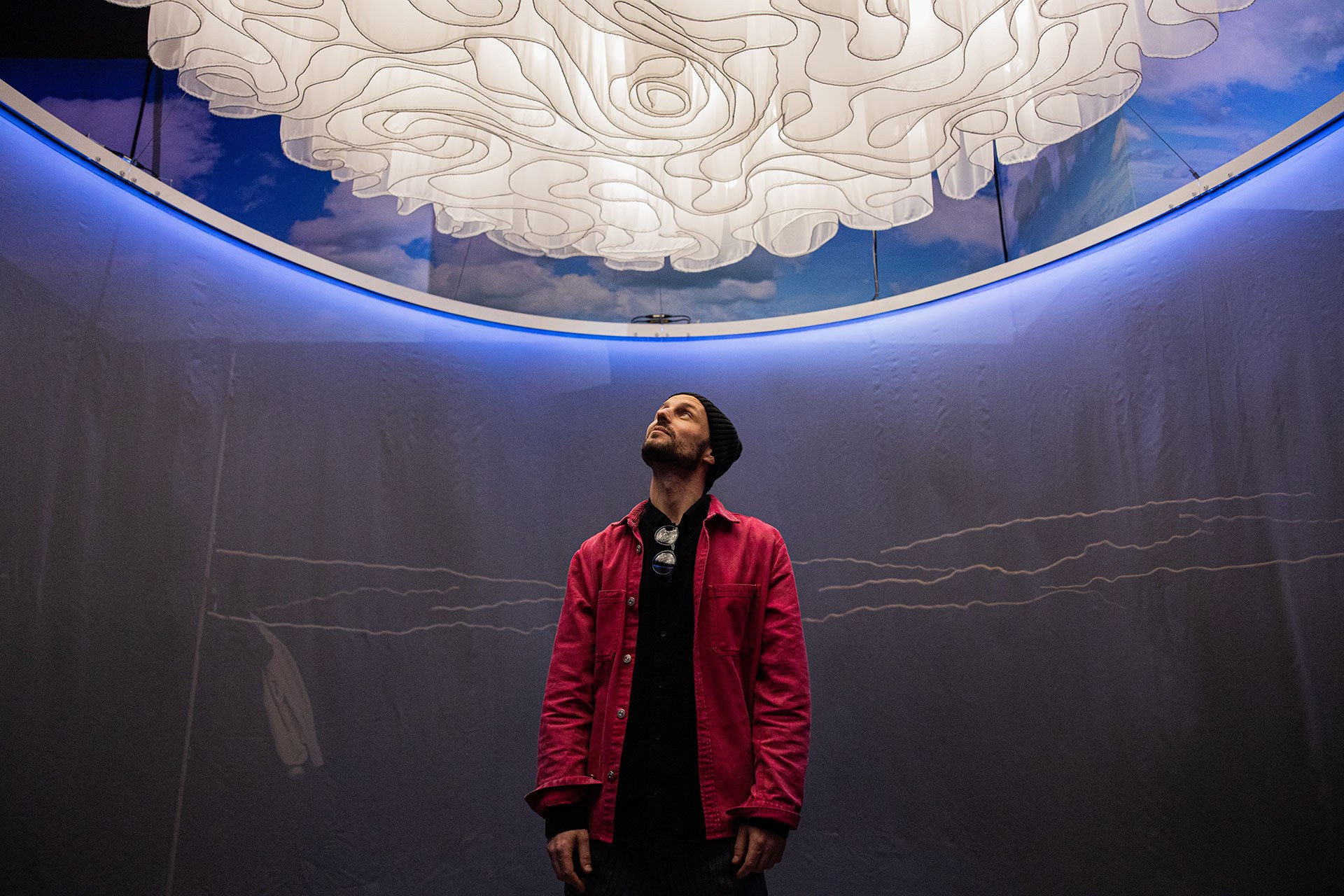 Breathe at Sundance
A North American premiere
Virtual Reality

,

AR

,

Mixed Reality