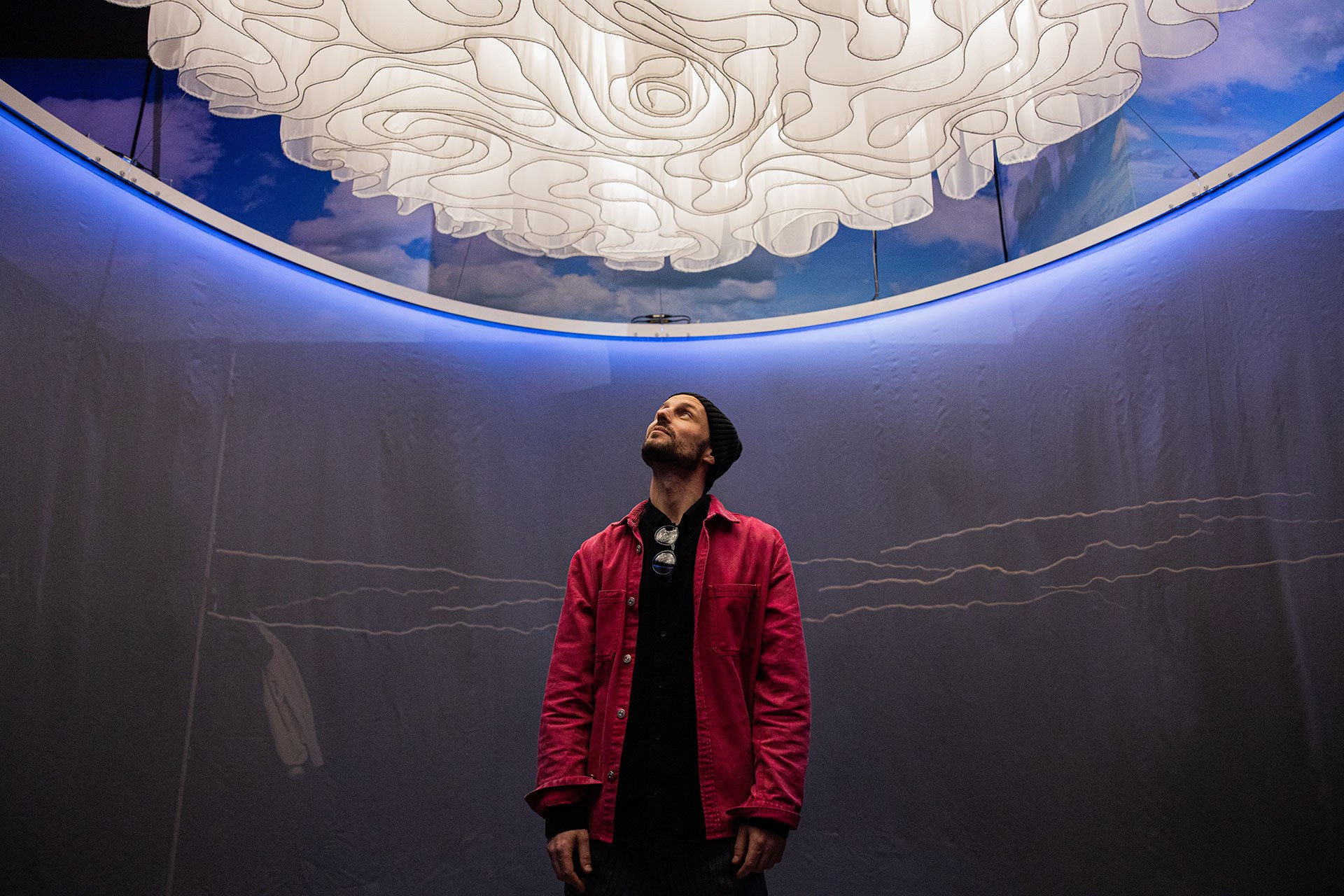 A PHI Residency
Breathe at Sundance
Installation
Mixed Reality
Immersion
Technology
From

January 23 to February 2, 2020

Location

Sundance, USA

Partners

Fasad, Crimes of Curiosity
Born out of an artistic cooperation powered by PHI, the multi-genre work Breathe is presented at Sundance. PHI is once again seeing its mission as a talent booster being recognized on a global scale. In early 2020, our studios presented Breathe at the Sundance Film Festival. A cooperative multimedia project with Brazilian artist Diego Galafassi on the impact of our breathing and its role in climate issues. From January 23 to February 2, 2020, the Sundance Film Festival's New Frontier program featured Breathe, a resolutely avant-garde work, at the crossroads of installation, application and experience in mixed reality by Brazilian transdisciplinary artist Diego Galafassi. Co-produced and co-created in collaboration with Fasad, producer Jess Engel and Crimes of Curiosity, Breathe inaugurates the PHI residency program. Being selected at Sundance is an international recognition all the more important because this collective, multi-genre and interactive concept is the first multi-user experience produced with Magic Leap.
Believing in bold art and enjoying the infinite possibilities of modern technology, the research and innovation branch, PHI Studio, works to provide artists with the modern means and creativity necessary for the fulfillment of their skills and their artistic vision. A long-term, meticulous process that is accomplished by highlighting the value of collaborative work. This desire was fully applied for Breathe, a multimedia creation showcasing the impact of breathing on climate issues.
Interview with Diego Galafassi | Breathe
PHI, creator of environments and talent incubator

Like Diego Galafassi's approach throughout his career, the work skillfully combines art and technology to make the most of both. As co-producer, PHI was responsible for the creation, dissemination, artistic reflection and implementation of Breathe, thus strengthening its experience as a creator of environments and a talent incubator.
Dedicated to XR content, PHI Studio contributes to the creation, production and installation of immersive experiences inside and outside the walls of PHI, locally and internationally, whether through our exhibitions, festivals, long-term projects or in other cultural centres. These include hosting XR experiences that give users the ability to physically interact with their surroundings. Demonstrating the importance it places in scriptwriting and storytelling, PHI Studio sets up a coherent environment allowing the user to a superior immersion experience.
In line with this immersive ambition, Breathe aims to be an augmented experience identifying body movements, gestures and breathing (by biometric sensors). A story of collective air, connecting users to the world around them through their breath.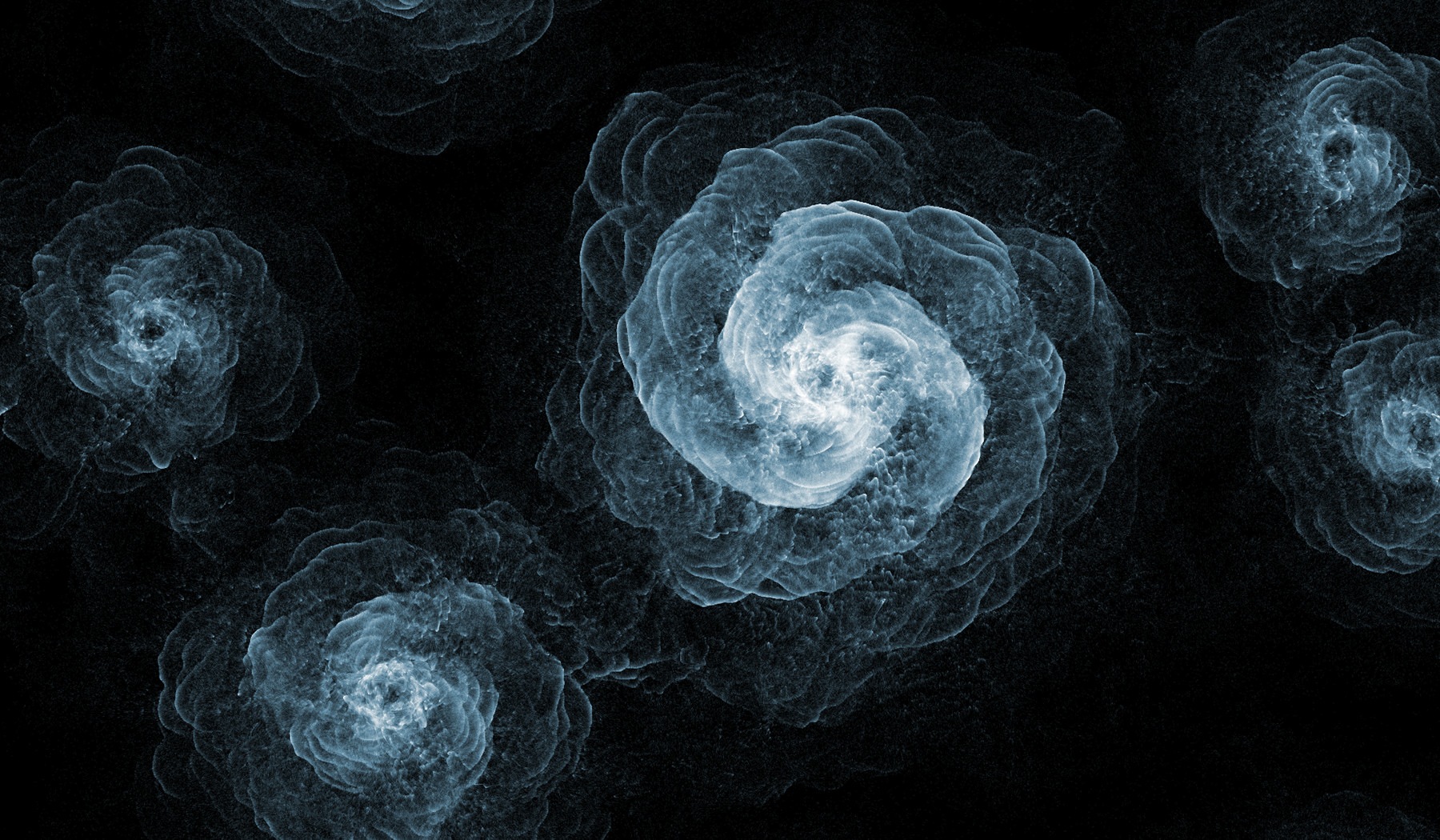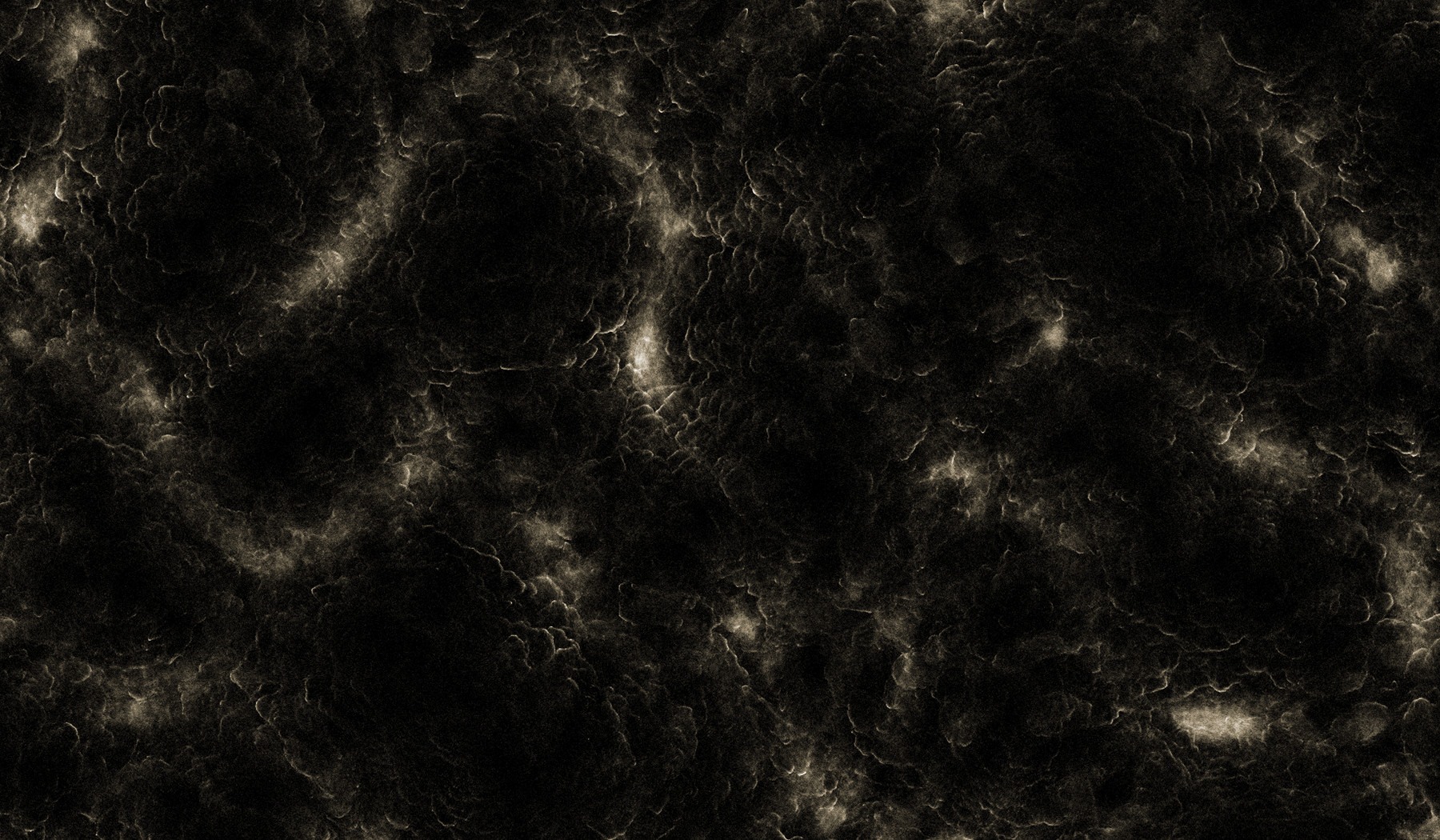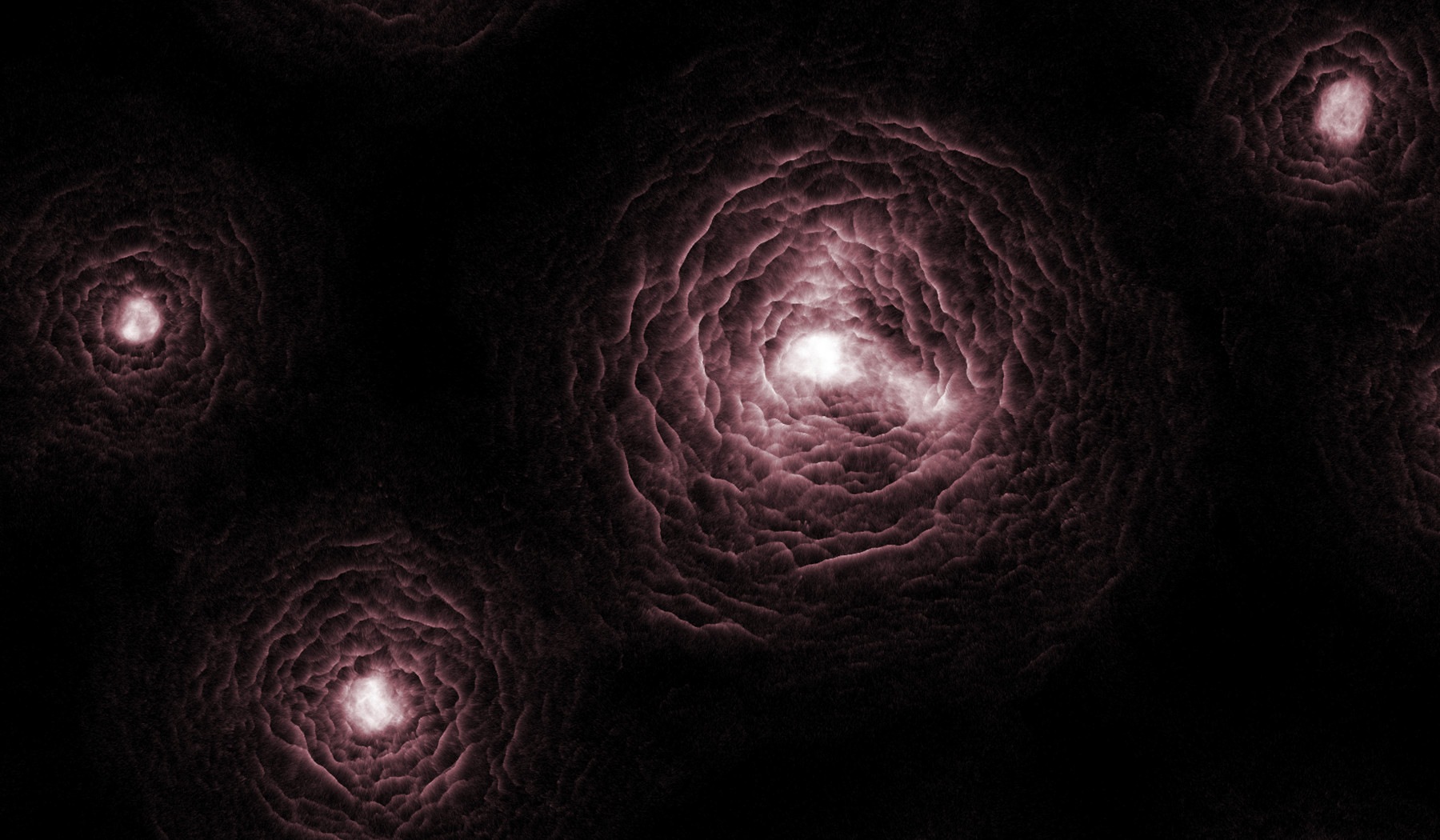 "We talk all the time about the weather, but we rarely take a moment to contemplate one of our 23,000 daily breaths."
PHI puts its expertise to the benefit of a unique piece

From the prototyping phase to the co-production phase, Diego Galafassi's residency lasted seven months at PHI (starting in June 2019 and completed in February 2020). Seven months during which PHI made available to the artist an incubation space for his ideas, but also the means necessary for its implementation.
Breathe is a demanding and ambitious work, both artistically and technically. A multi-sensory experience, it combines sound composition, animations and dubbing and requires a whole range of equipment at the cutting edge of technology. Among these are the Magic Leap VR headsets—coordinated between multiple users—breathing and air quality sensors which transcribe the data on a processor, Sony Surf VR interactive screens and air-purifying curtains.
"This world premiere of Breathe at Sundance is vital in exploring our interconnection, and how new technologies allow us to experience these ideas in depth."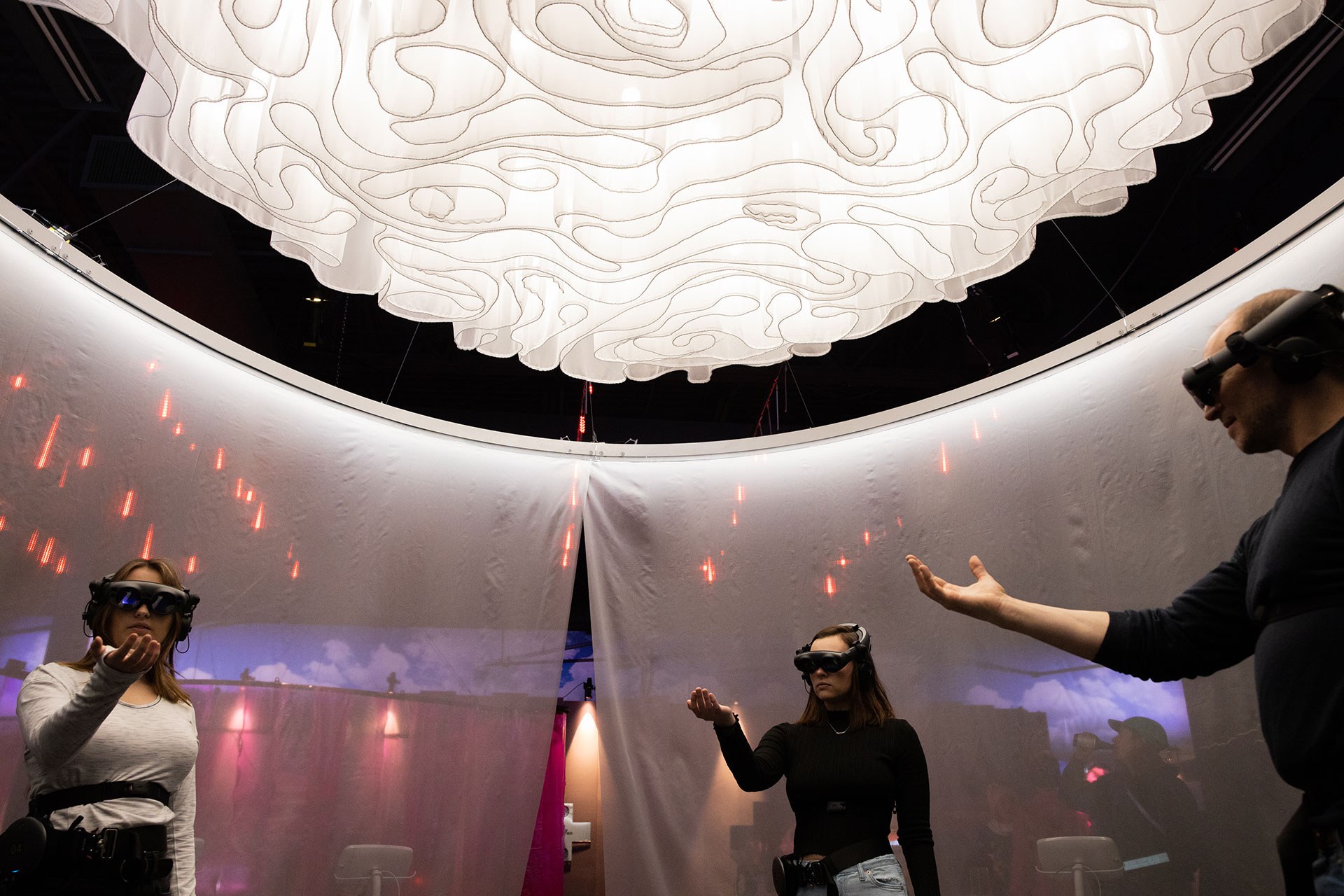 All of the data collected from the experience is then sent by email to the user via an application. One can thus have an idea of the impact of his breathing. "This world premiere of Breathe at Sundance is vital in exploring our interconnection, and how new technologies allow us to experience these ideas in depth," said Phoebe Greenberg, founder and director of PHI.
A complex and long-term device for which PHI Studio has worked actively to provide the artist with the technological means of his ideas. Determined to continually push the limits of artistic and interactive creation, PHI set out to make him benefit from their expertise in scenography and dissemination. A desire hailed both by critics and by the Sundance Festival, which offered an ideal platform for expression to Diego Galafassi to present his work.
Have a project in mind?
See how PHI can help.
Credits
A mixed reality experience presented by Fasad, Crimes Of Curiosity and PHI Studio, and directed by Diego Galafassi, produced by Jess Engel, Diego Galafassi, Julie Tremblay, Coline Delbaere in collaboration with Myriam Achard.

Executive producers

Jesper Kurllandsky
Phoebe Greenberg
Emmanuel Vaughan-Lee
Sohrob Nabatian
Fantomatico
PHI Studio

Development

Novelab

Creative technologist

Amaury La Burthe

Special effects artist

Steve Mangiat

Immersive sound design

PHI Studio

Director of technologies

Marc-André Nadeau

Production manager

Isabelle Brodeur with Kulturbryggan
Kalliopeia Foundation
Sundance Institute
Magic Leap
Climate Story Lab in collaboration with Johns Hopkins University Immersive Storytelling & Emerging Technologies (Iset) Lab
Related Projects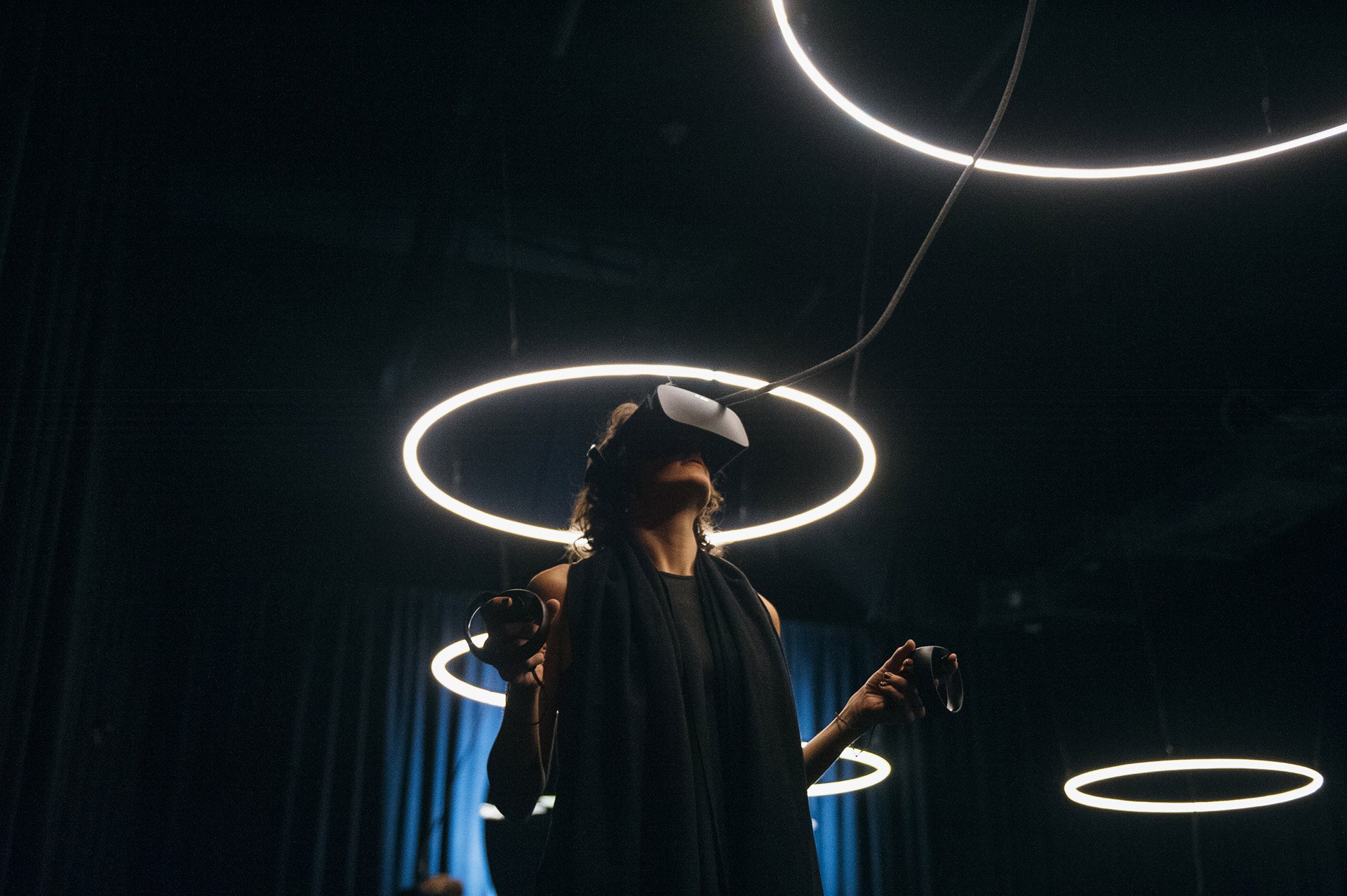 Installation in New York
A North American premiere
Virtual Reality

,

AR

,

Mixed Reality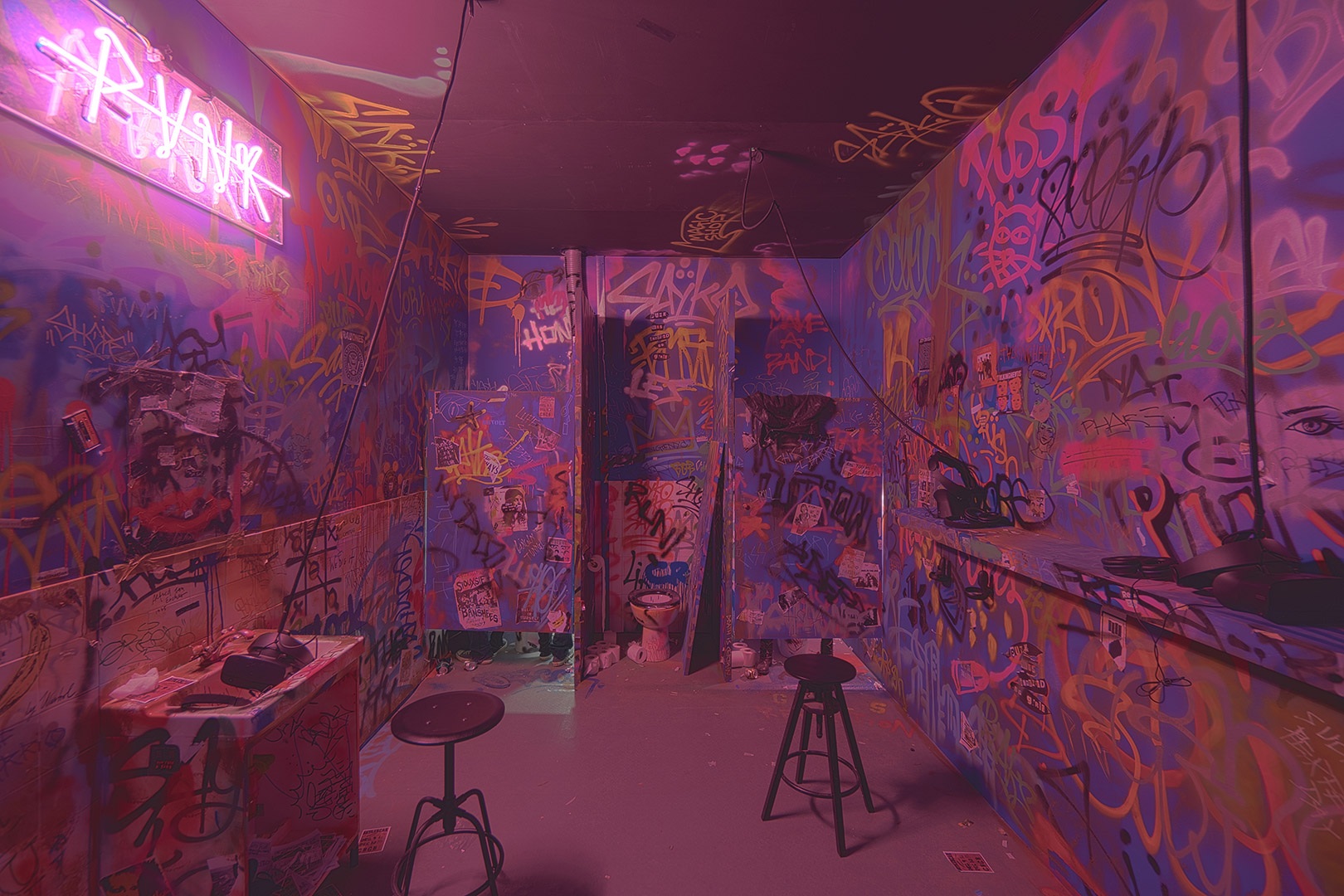 With BattleScar and A Life in Flower
Virtual Reality

,

Transmedia