PHI at the Venice Biennale
With BattleScar and A Life in Flower
Exhibition
Virtual Reality
Transmedia
Technology
From

August 28 to September 7 2019

Location

Venice, Italy

What we did

Production

Scenography

Partners

Atlas V
RYOT Films

(In French only)

In August and September 2019, PHI confirmed its reputation as an innovative cultural hub on an international scale by producing the BattleScar and A Life in Flowers installations at the Venice Virtual Reality as part of the 76th Venice Biennale. Unveiled as world premieres, these works embody PHI's desire to push creative immersion boundaries by bringing the artists' vision to life.

In addition to the PHI Immersive: Theatre of Virtuality six-month exhibition of immersive artworks, PHI collaborated with Atlas V, a Paris-based VR studio, and RYOT Films, an Emmy Award-winning studio, in the production of two installations of virtual reality works that had their world premiere in competition at the Venice Biennale: BattleScar, by Nico Casavecchia and Martin Allais, with Rosario Dawson, and A Life in Flowers, a work by Armando Kirwin and Azuma Makoto.

Fostering courageous and committed art, PHI has always sought to stage works that stimulate imagination and reflection.
BattleScar: Punk Was Invented by Girls
BattleScar: Punk Was Invented by Girls tells the story of a year in the life of Lupe, a Puerto Rican-born woman living in New York in the late 1970s. Through Lupe's diary, the film traces the events of 1978, when she meets Debbie, another young runaway, in a juvenile detention center cell. Debbie introduces her to the punk scene on Bowery Street and the secret worlds that coexisted on the Lower East Side at the time.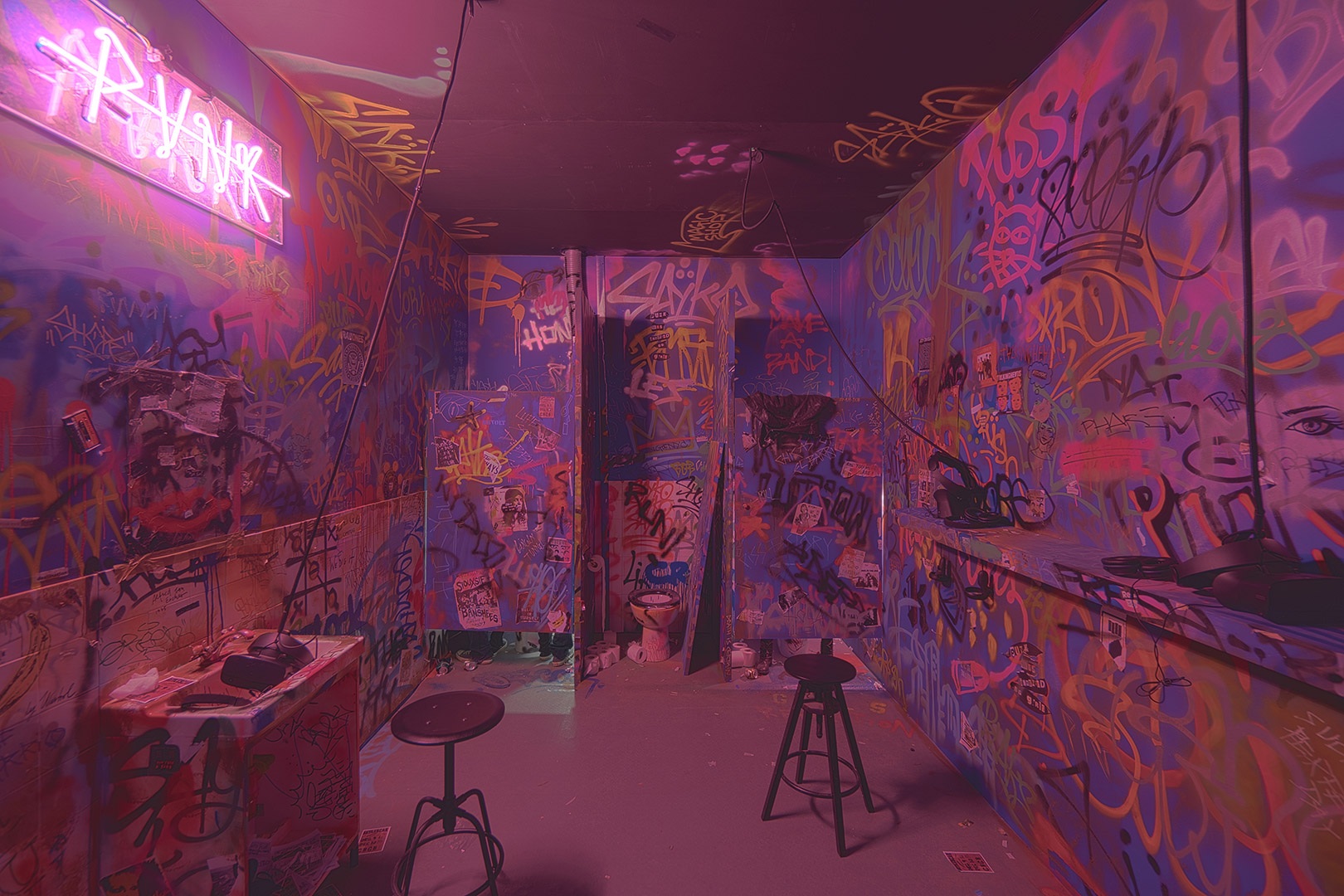 To materialize the universe of this work, PHI has recreated the mythical bathrooms of the CBGB, the New York club where the first talents of punk music bubbled up. This installation strikes by its uncompromising authenticity and acts as a tangible transition space to the offbeat universe of BattleScar.
Presented in partnership with RYOT, A Life in Flowers is an interactive virtual reality experience and art installation activated by the participant's voice. The project combines the work of renowned botanical sculptor Azuma Makoto and veteran virtual reality creator Armando Kirwin.
In an installation of dried natural flowers created by PHI, the experience allows viewers to enter a physical universe and move into a virtual reality where they can explore the harmony between flowers and human life in an intimate conversation with Azuma.
A Life in Flowers Installation
Have a project in mind?
See how PHI can help.
Credits
BattleScar (Installation)
Production

PHI Studio


Artistic Direction

Mercedes Arturo
A Life in Flowers (Installation)
Conception & Production

PHI Studio
Related Projects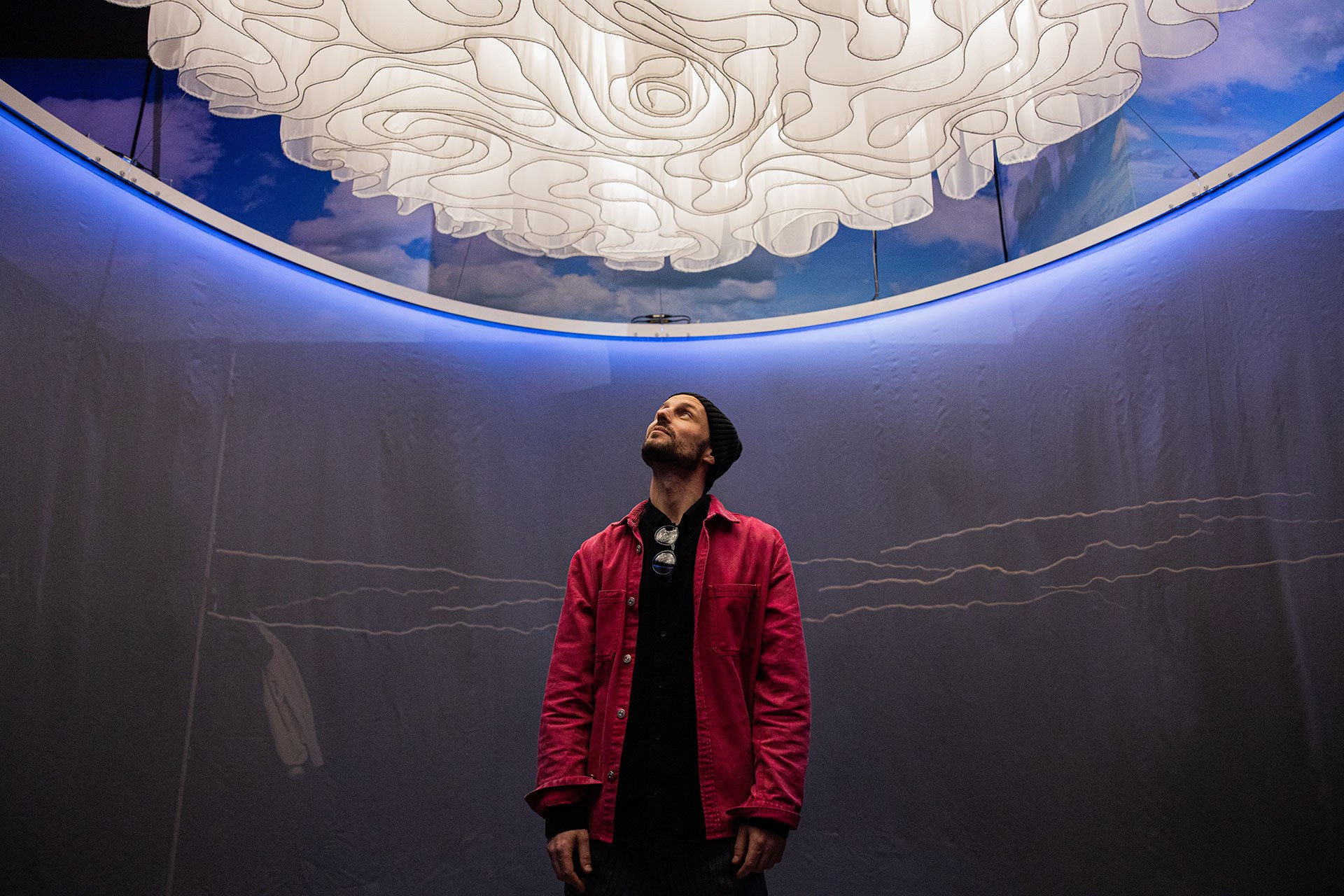 Breathe at Sundance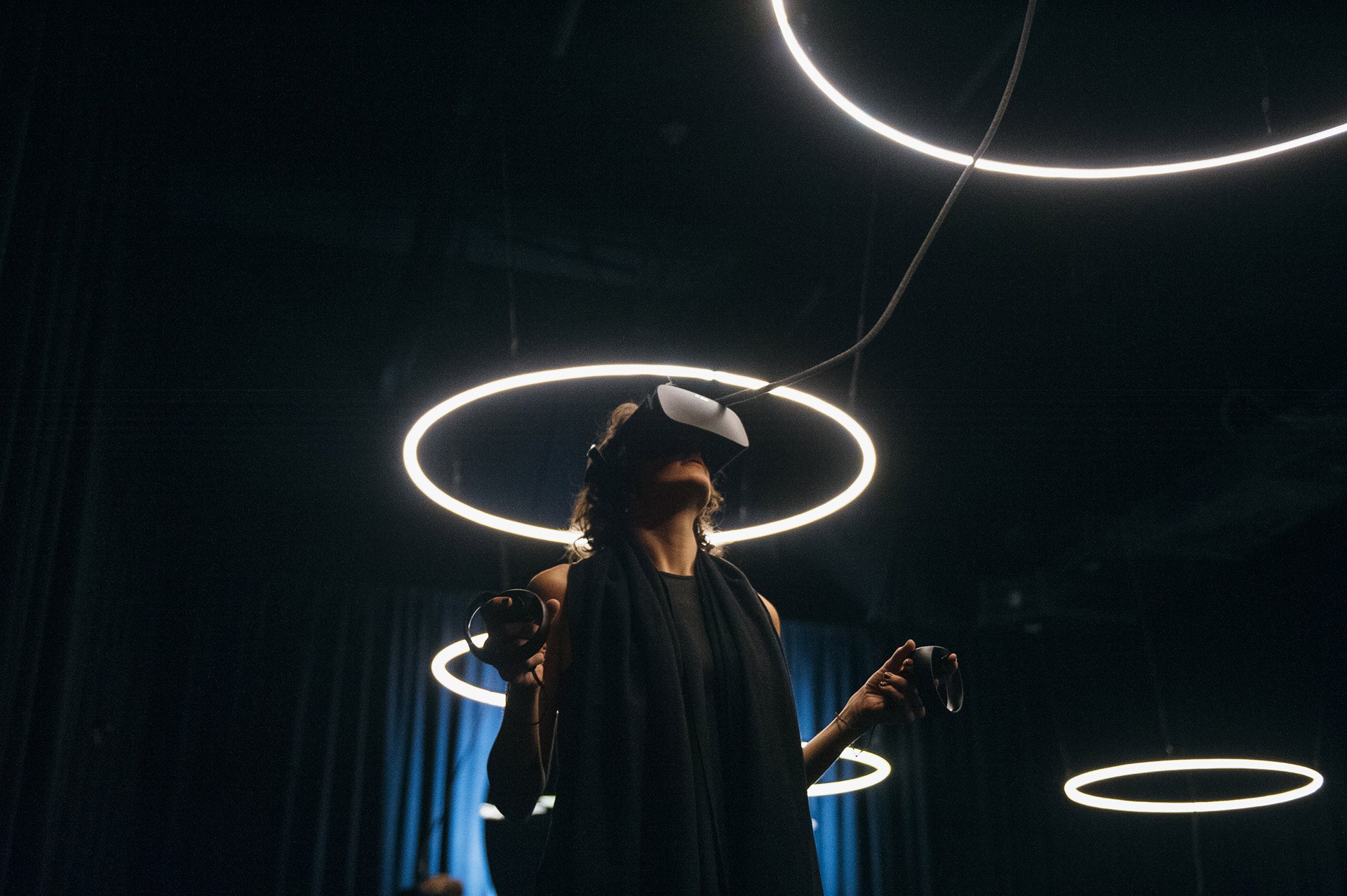 Installation in New York
A North American premiere
Virtual Reality

,

AR

,

Mixed Reality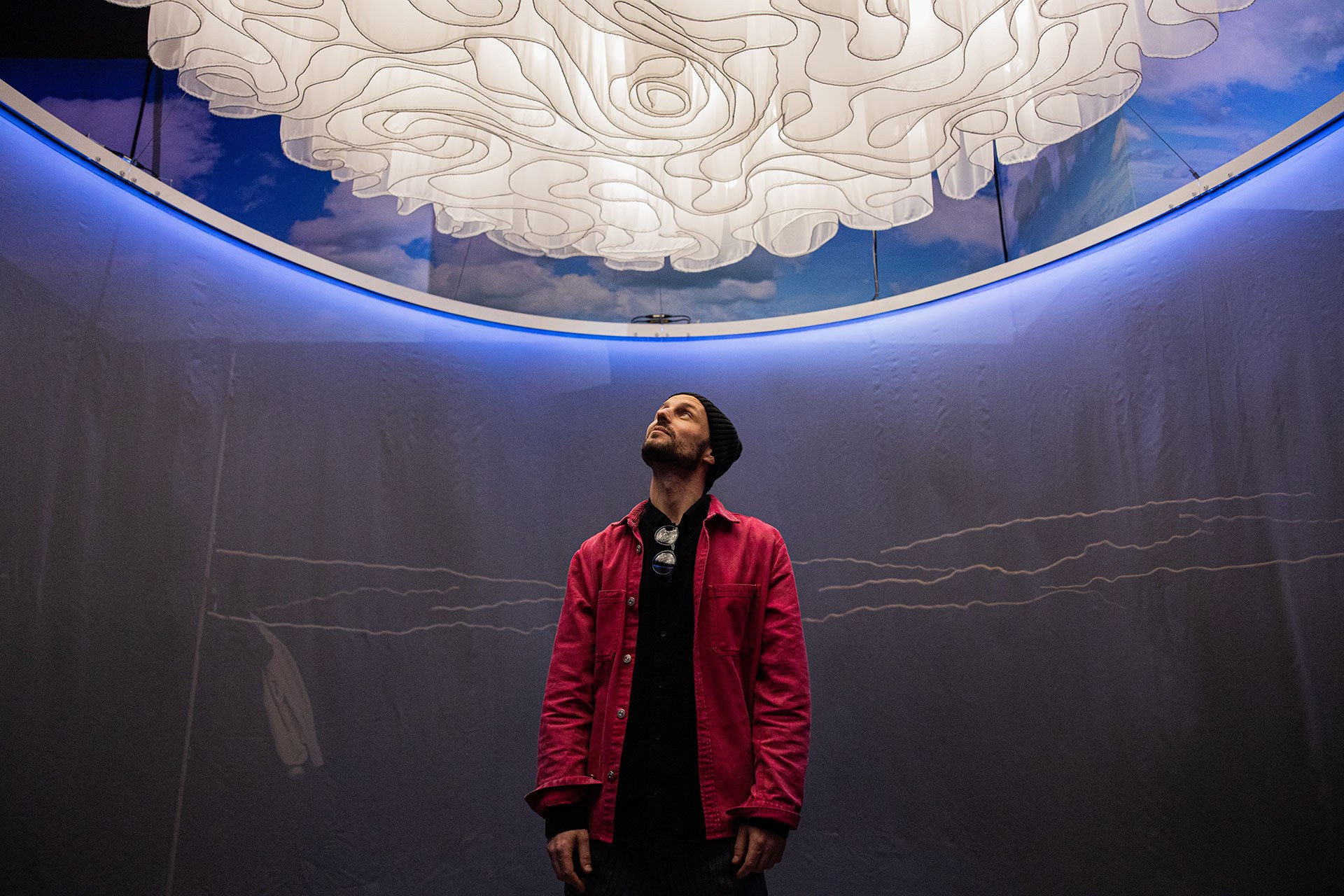 Breathe at Sundance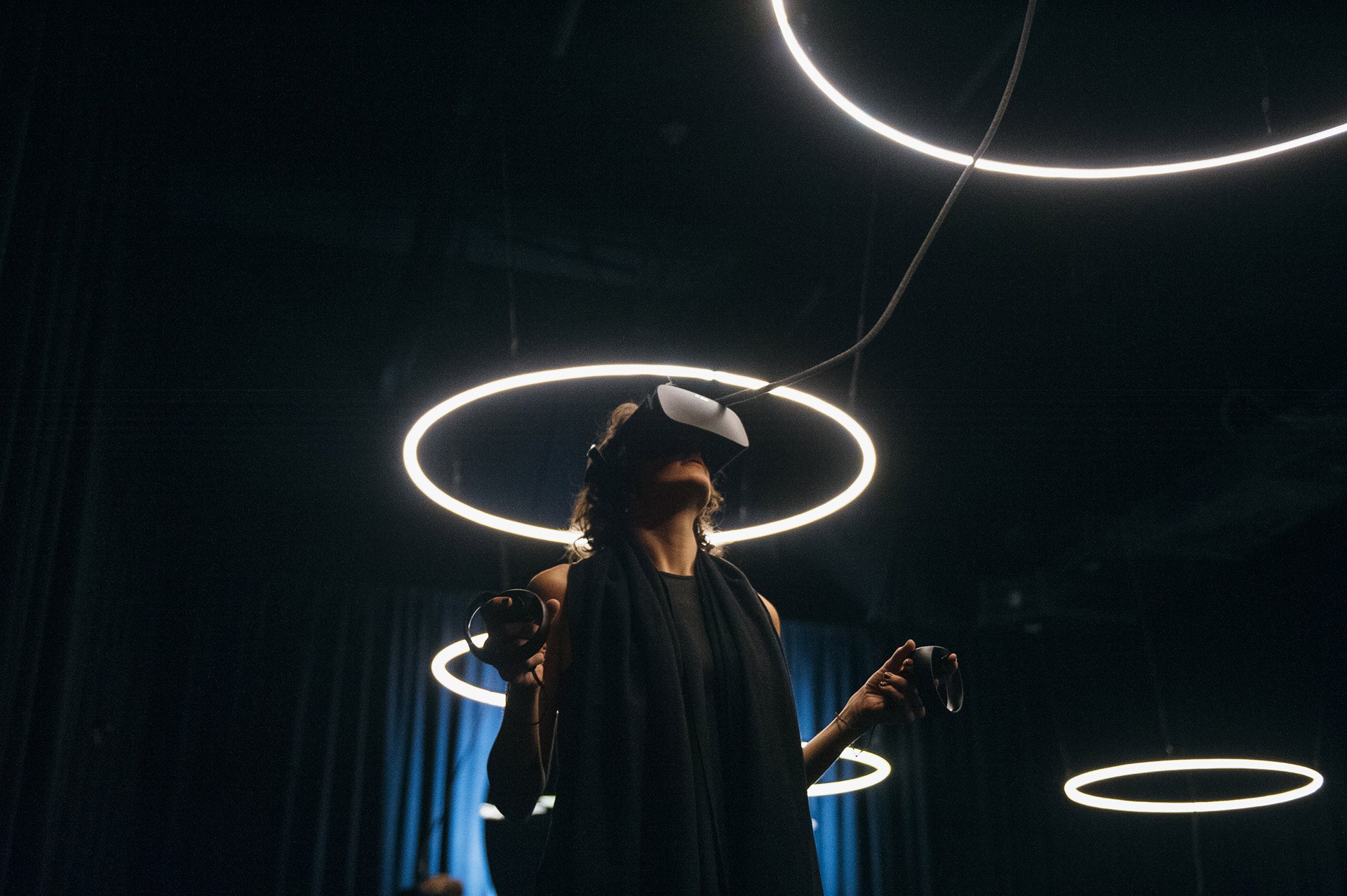 Installation in New York
A North American premiere
Virtual Reality

,

AR

,

Mixed Reality