A look into the inner workings of the residences through the eyes of its artists
Thanya Iyer, multi-talented composer and member of a live trio with Pompey and Daniel Gélinas, reveals more about her experience, feelings and emotions at the PHI North Residency. Following this exchange, let yourself be lulled by her performance with its light and bewitching melodies, to be discovered in its entirety on PHI.ca.

In 2022, the PHI North Residency for Quebec musicians welcomed four artists for two-week creative retreats in a riverfront loft in the Laurentian Mountains. This residency offers an opportunity to produce, explore, and experiment in a fully immersive, intimate, and peaceful setting within a nature-based recording studio.
We wanted to immortalize these moments by allowing the artists to share their feelings and discoveries. A journey to the heart of the residences through their eyes.

About the artist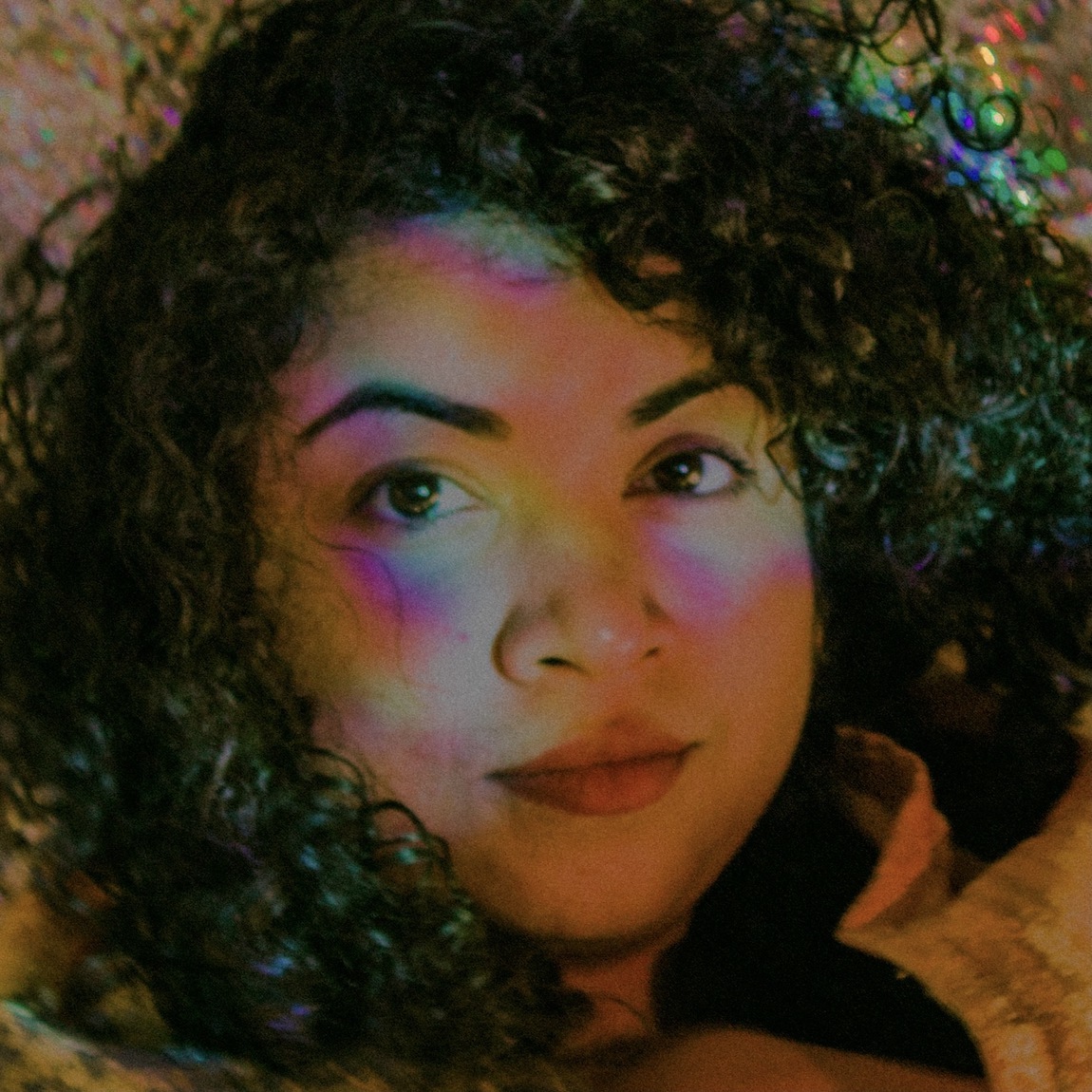 Photo: Sophia Grouev
Thanya Iyer is an enigmatic songwriter who crafts sparkling experimental pop music. Her live trio, with Pompey and Daniel Gélinas, wields acoustic and electronic instruments to flesh out these serene, spiritual compositions. Thanya and the band's arrangements empower listeners to embrace mindfulness, aesthetic beauty, and the interconnectedness of all things. They recently released their Polaris long-listed, sophomore visual album Kind in the summer of 2020.

PHI North offers musicians the opportunity to produce, explore, experiment and refine an artistic project. Selected participants are granted a two-week creative retreat at a riverside lodge in the Laurentian mountains featuring exclusive access to a state-of-the-art recording studio, with in-house engineer and technical assistance, and support from PHI's team of multidisciplinary experts.
Specifically oriented for Quebec-based artists, this residency provides a much needed escape from the everyday in order for participants to completely immerse themselves in their artistry.

Discover the 2022 PHI North Residency artists