Cinga Samson
Ibhungane 7 - 2020
Oil on canvas
83.5 × 64 cm
Collection of Phoebe Greenberg
Photo: Vivien Gaumand
James Oscar on Cinga Samson
The blank white marmoreal slits as eyes peering through into the spectator emanating from this human yet more than human being/entity. In further arrears, a ghost of a ghost, spectral, shrill, shushed, poised, perhaps a shadow of itself. Figure/ground/figure/ground. Within the concave ( in the pit of "its" stomach) where a local medicinal plant is held there is a latent denouement of a mise-en-abyme amongst others seen in the paintings: mise-en abyme that looks not just to be moving back into itself but also at once inversely jutting out in double, in triplicate - the distilled-still figure ruminating on thresholds of the perimeter, foreground, and background of their worlds. The searching gaze and sealed lips signs of spiritual alter-ness, self-discipline, and discretion as Robert Farris Thompson has suggested. Ceremonially-austere stance and storied elegance of a contemporarily informed and questioning initiate matched concomitant with the critical posturing of contemporary urban life; an oneiric-arboreal jungle akin to a classical pastoral; dead on immediacy; quasi funerary at a burial monument, the persona attendant to something grave in their ruminating one might suspect around what feels like morbid yet slightly solar units of personal, social, political and immaterial natures from the local to the larger cosmological of this mise-en scène. Grasping a South African medicinal plant, a salve and offering something tangible or ineffable, a Kafkaesque possibility to metamorphosis, the persona exuding both a supra and flattened resolve, all in the guise of Samson's signature foreboding mattes, countering any simplistic exotic figuring. The figure's literal stance perhaps imminent in the face of a backdrop of social repercussions; a bodily resolve of a numinous positioning/stance; at the border of a crepuscular mortality - is set against a natural and melancholic background. A certain stance in the face of the social provides a resolute flatness, a holy praying, a carefully considered and dearly held solar potentiality.
Cinga Samson's works inhabit and extend a painterly tradition, asserting their place within the long trajectory of figuration in art. This commitment to his metier facilitates an exploration of ideas around desire, power, mortality and transience. Weaving together the classical and the contemporary, Samson creates images with symbolic, spiritual and social inferences, drawn together by subjective narrative. Samson's paintings offer a complex and nuanced picture of contemporary life. He relies on his facility as a painter to render the texture and richness of his experiences, and for that representation to carry a distinct atmosphere and feeling. Using a sombre palette of muted tones, Samson's paintings portray subjects that command an unusual autonomy and authority. As he described it, these figures inhabit a world that 'feels secret, almost holy and distant', coming from 'somewhere no one goes.'
Figure–Ground
Cinga Samson's Ibhungane 7 is currently on view in Figure–Ground, a series bringing together several works from PHI's art collection that explore the figure and the complex and intimate correlation it establishes with its background.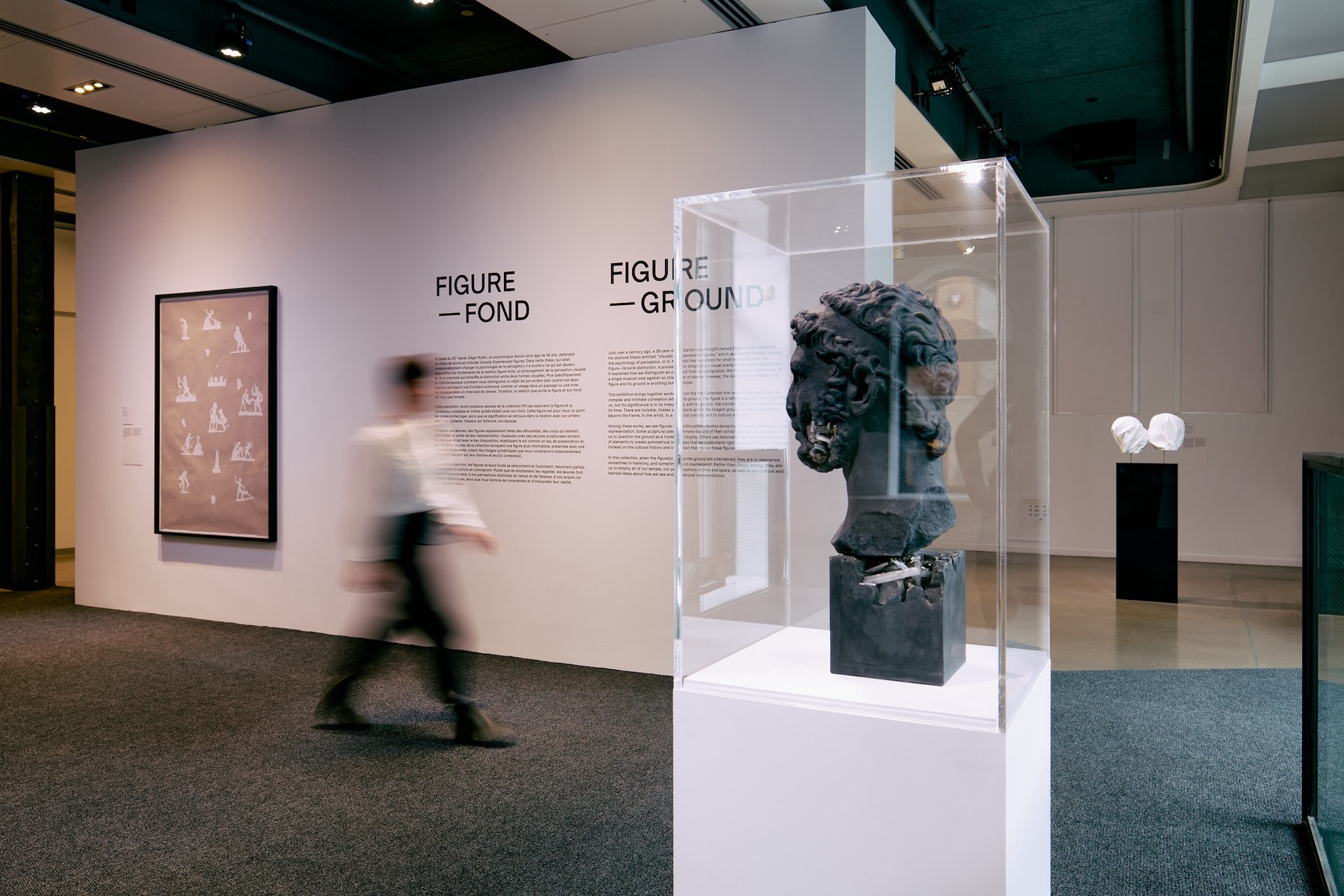 Art Collection
Contemporary Art
Free
December 15

→

June 11
An ongoing collection of contemporary artworks, accessible and free at the PHI Centre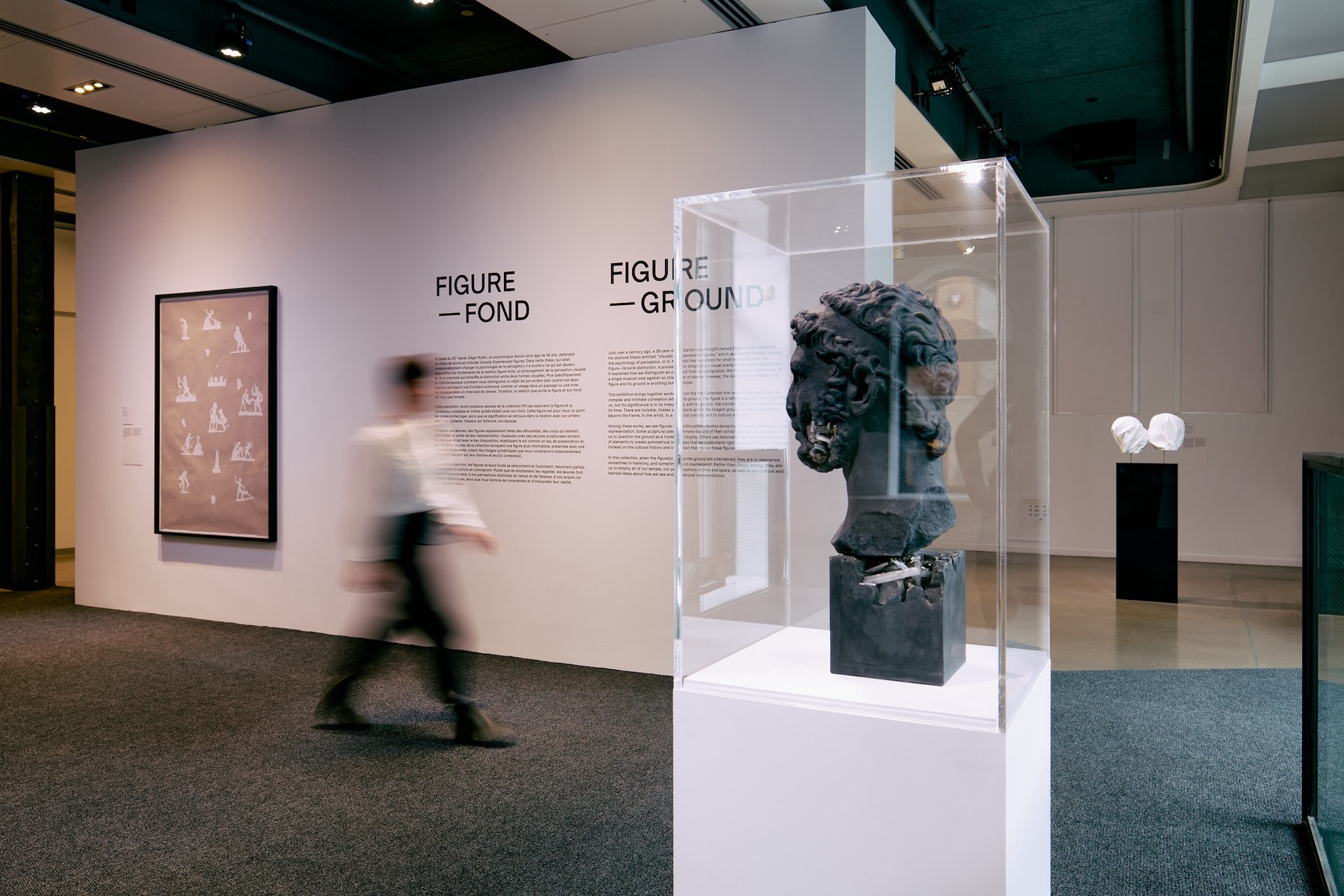 Art Collection
Contemporary Art
Free
December 15

→

June 11
An ongoing collection of contemporary artworks, accessible and free at the PHI Centre