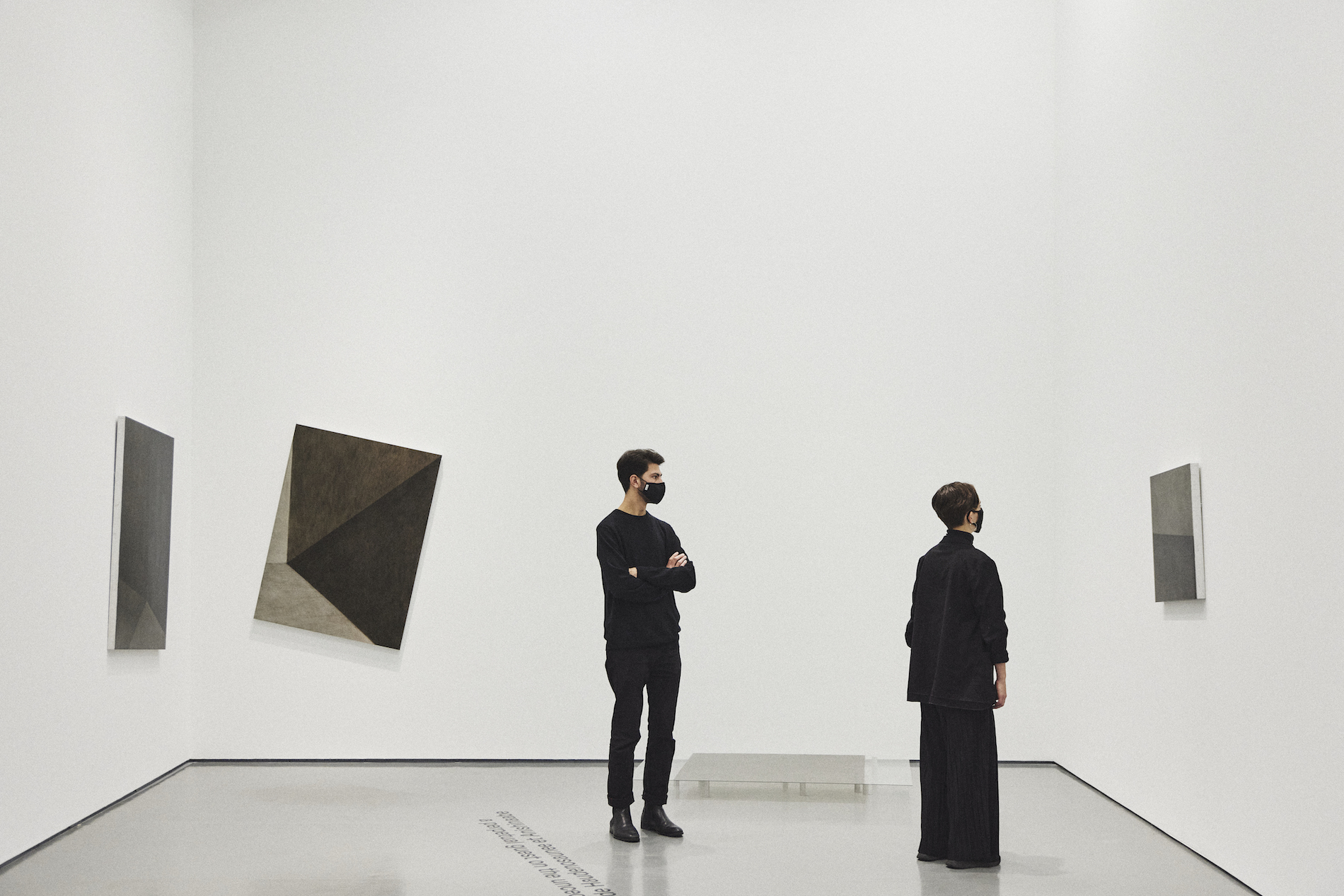 The Passage of the Conquered: Between Sculpture and Anthropomorphism
This article is complementary to the audio conversation Movements: RELATIONS – On «The Body» with Victoria Carrasco and Noémie Solomon.
RELATIONS: Diaspora and Painting uses a wide range of media, including drawing, mural, sculpture, and many others, to investigate the wider meaning of diaspora and the many ways it's expressed. In the past, painting was used to depict "important" members of society (i.e., royalty) and showcase collections (cabinets of curiosities). RELATIONS repurposes this approach by using painting—now reclaimed by the identities and actions of everyone in the museum space—to represent the human body both figuratively and abstractly. Physical identity emerges in various ways as an "in-between", transitory identity elicited by the voluntary and involuntary diasporization of artists whose parents were immigrants.

Jinny Yu's perpetual guest (2019) defies many conventions of painting and representation. The work consists of oil paint on three sheets of glass that sit horizontally on multipurpose aluminum pipes. A statement on the floor between the paintings addresses visitors in English and French, Canada's two official languages: "A perpetual guest on these unceded Haudenosaunee and Anishinaabe lands." Yu's work why does its lock fit my key? is installed around perpetual guest. Together, the works articulate the artist's distrust of painting: the pieces in why does its lock fit my key? are hung at angles, while perpetual guest uses painting in unorthodox ways. The works are described as "painting" but are formally more akin to sculpture and installation. They purposefully reference abstract techniques such as minimalism and conceptual art, which were popularized by American and European artists. The medium and techniques are appropriated by an immigrant/settler and formally question the role of the artist's body in the work, along with the roles of our bodies as immigrants/settlers and visitors/viewers. [1] Why call the work painting instead of sculpture, installation, or performance? Could it be a way of confronting official narratives about the past and reclaiming the diasporic body and forgotten or sidelined histories?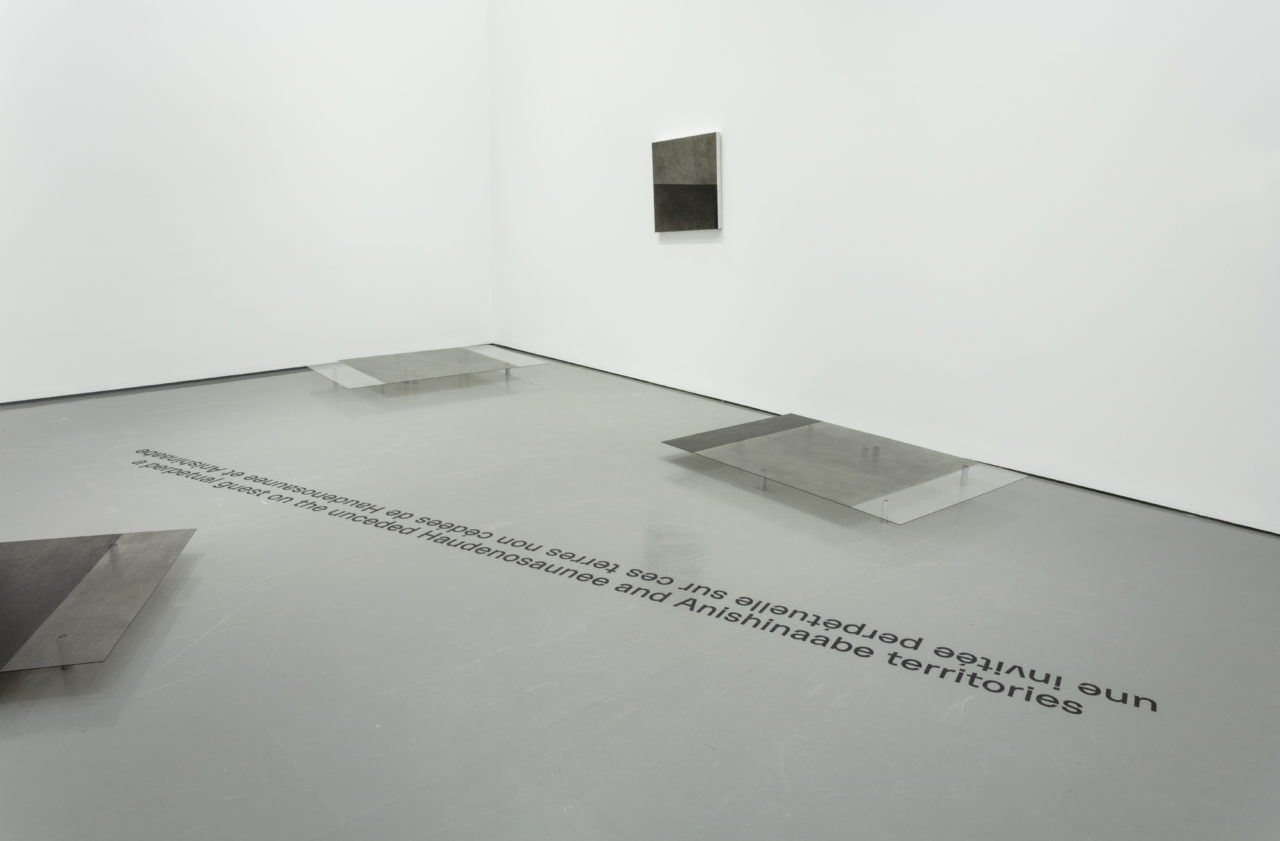 Could we say that expanding painting into sculpture gives the work a performative dimension? The concepts of extemporaneousness and performance support this idea. Paul B. Preciado [2] coined the concept of extemporaneousness, which was then taken up by Noémie Solomon to describe work by artists that does not fit neatly into the practices of their era and is excluded from the dominant conventions and history of art. The work is uprooted and detached from history, becoming "extemporary" [3]. In art history, the exhibition space crystallizes the dominant narrative. In perpetual guest, Jinny Yu borrows a transitory approach from contemporary art to subvert the canon and raise questions about the role of immigrants and settlers on territory that does not belong to them and the role of works in exhibition spaces. The appropriation of conceptual art by an immigrant/settler and Jinny Yu's own personal history and view of her surroundings from the perspective of a perpetual guest evoke a history that isn't hers: the wanted and unwanted histories of Indigenous peoples, who have been forced to exist between two spaces and two identities.
In terms of performance, the work generates feelings of inclusion and exclusion on two levels. The first is intimately personal for Jinny Yu herself, while the second is for the visitor and is created because the work is presented in a museum space. This relationship sustains the performance of the work, the artist, and the viewer. It supports the performance of bodies that push and pull one another and Jinny Yu's own identity and sense of belonging to the territory she occupies. Yu inserts herself into the exhibition space through her sculptures:
"In this work, I use horizontality as opposed to the usual verticality of painting. The works are painted vertically but presented horizontally, parallel to the floor. The painted sheets of glass are connected to, propped up and/or supported by the eyes, pipes, and/or cylinders. I wanted to make physical the awareness of the unceded land on which the exhibition is taking place, where I live, and which I occupy. In a way, this is another self-portrait as I reflect on being in my environment and present how I feel, rather than proposing a concrete solution." [4]
Jinny Yu does not physically accompany visitors to the exhibition, but she is present in the glass sheets, which carry her presence as a "guest" and a child of immigrants. Viewers are forced to choose between carrying on as usual or engaging with the work. We ask them to sharpen their awareness of the work's message, the artist's body, and the space it occupies in a (museum) space that belongs to everyone. The work demands a social and territorial awareness that it can't fully transmit to visitors on its own.
Why call it a painting rather than a sculpture, installation, or performance? What happens when we exist between two identities? How does it affect our sense of belonging? Several currents seem to clash, radically calling into question belonging and challenging identity. Is it possible to not belong to your era and to extract yourself from the dominant narratives of your time and all the rest? If so, how does this dynamic identity translate?
Movements: RELATIONS is a tool designed by the PHI Foundation's Department of Education to encourage visitors to develop and elaborate on some key concepts of the exhibition RELATIONS: Diaspora and Painting.
[1] Entretiens #3: Conversation between Amy Fung, David Garneau and Jinny Yu on Perpetual Guest. Gatineau, Galerie UQO and Anteism Books, 2019, 21 pages.
[2] Paul B. Preciado, "Le membre fantôme: Carol Rama et l'histoire de l'art," La Passion selon Carol Rama. Paris, Paris, Paris Musées, 2015, pp. 13–34.
[3] Noémie Solomon, "La danse extemporaine de Françoise Sullivan," Françoise Sullivan. Montreal, Musée d'art contemporain de Montréal, 2018, pp. 203–215.
[4] Entretiens #3, op. cit., p. 16.
Author: Victoria Carrasco
Born in Montreal, Victoria Carrasco is a Chilean-Canadian curator. Currently she is Gallery Management and Adjunct Curator – Public Programs at the PHI Foundation for Contemporary Art. Carrasco holds an MA in performance curation from the Institute of Curatorial Practice in Performance (ICPP) at Wesleyan University, a BA in environmental design from the Université du Québec à Montréal (UQAM), and a BFA with a concentration in photography from Concordia University. In 2019, she was awarded the Ford Foundation ICPP Leadership Fellowship by Wesleyan University. Her research examines the limitations of public art as performance as a utopian concept through notions of space, medium, and legacy. Her curatorial practice extends from gallery management—challenging processes and promoting equality within workplace culture, and studying the visitor experience in a mediatory context of discussion and transmission of knowledge—as well as developing collaborations and relationships for the presentation of performance.
Related Content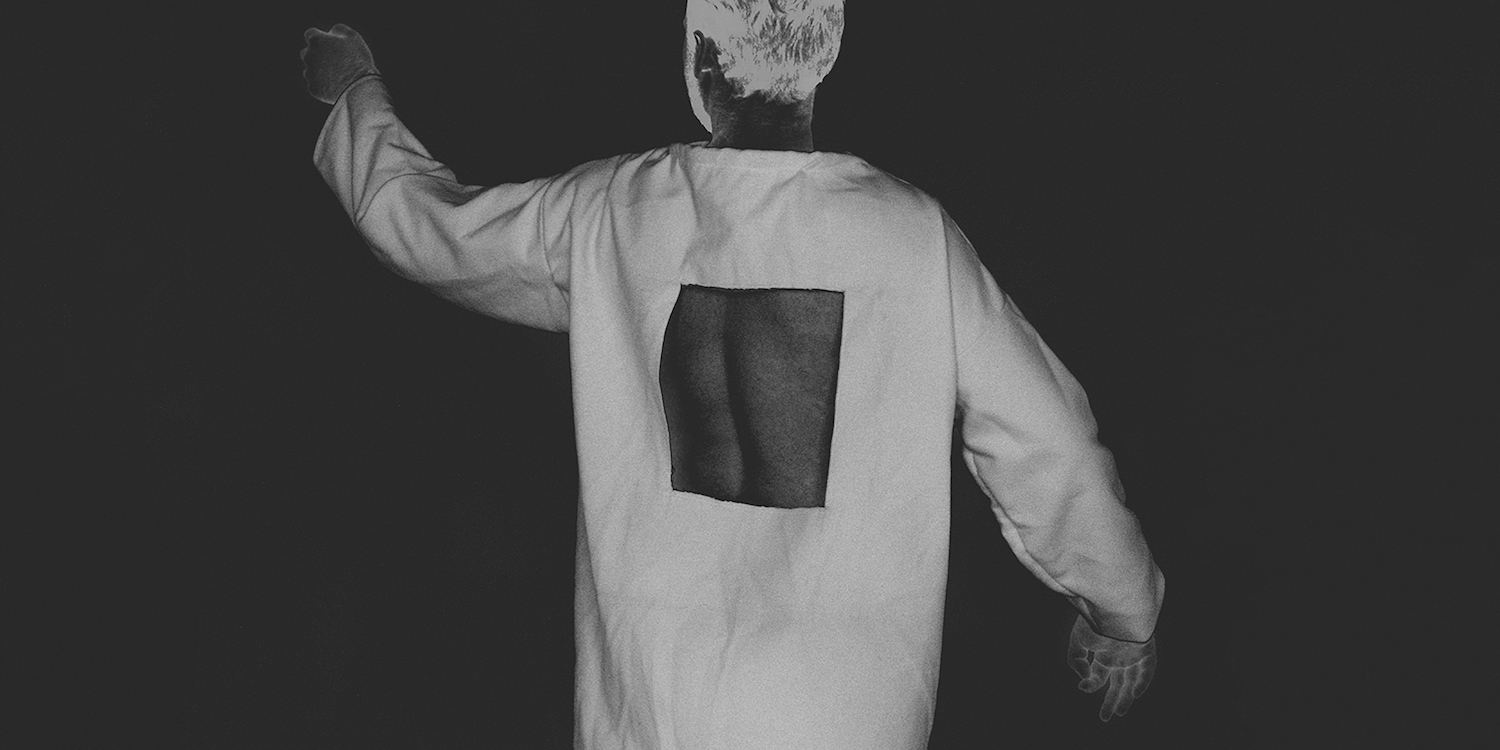 Learning

,

Contemporary Art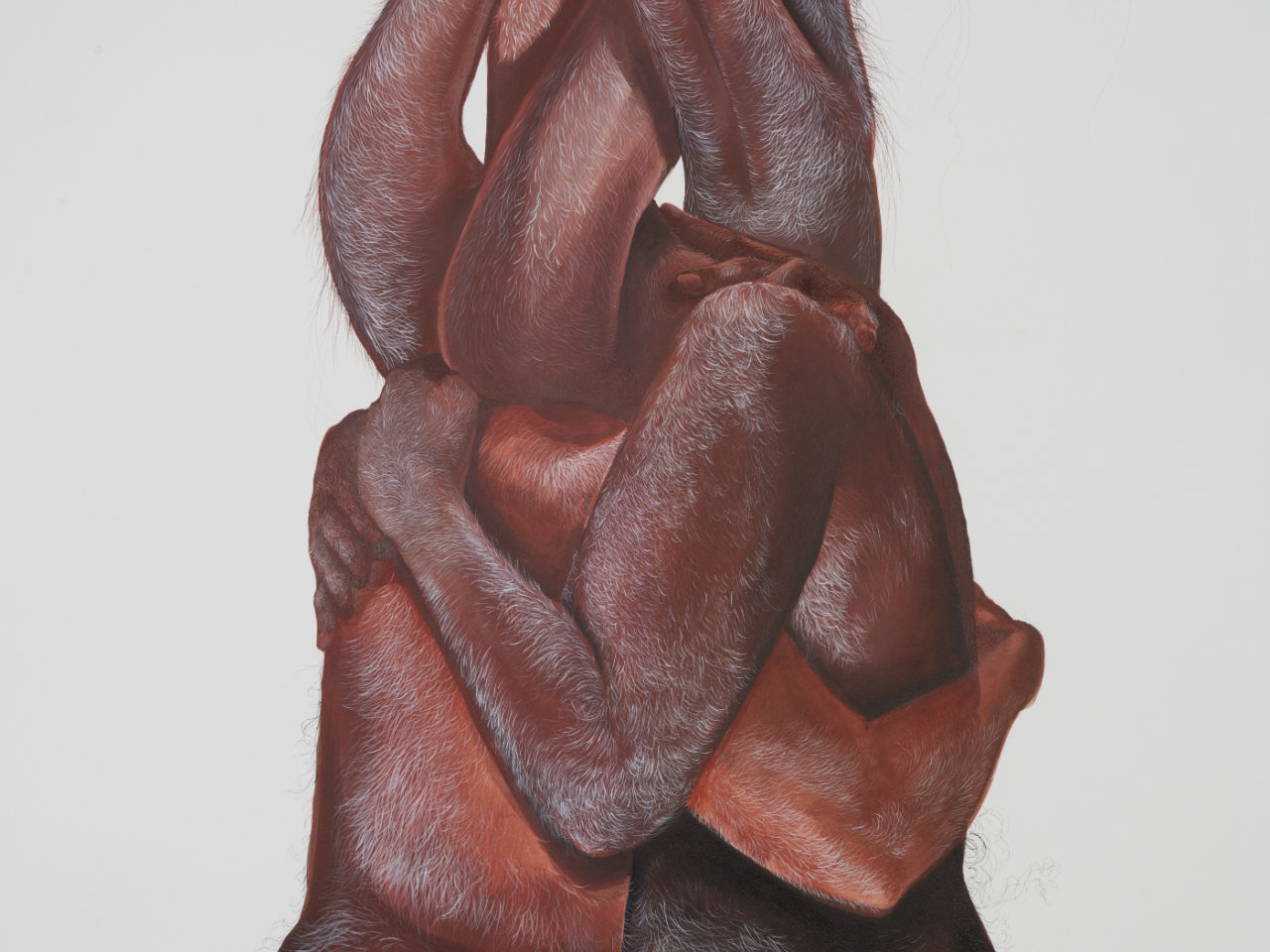 Cultural Mediation

,

Learning

,

Contemporary Art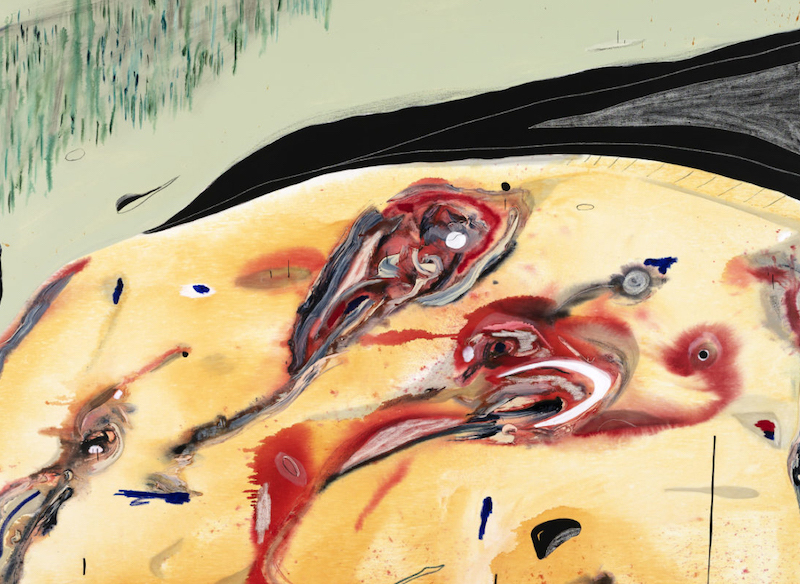 Learning

,

Contemporary Art