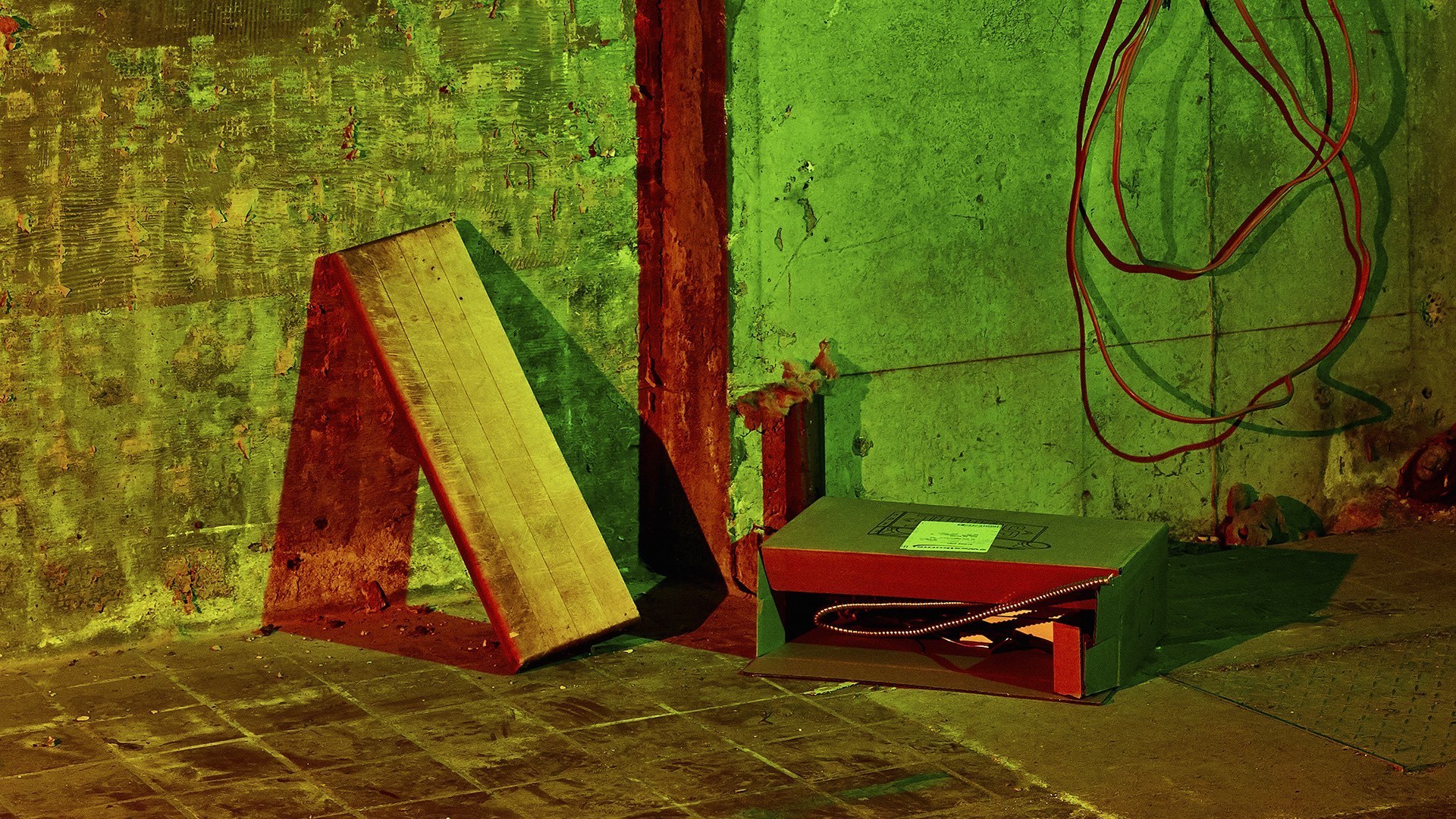 International Architecture Competition
Photo: ©️ FEED / Vincent Castonguay / PHI Contemporary
Amale Andraos
Architect | Dean Emerita and Professor, Columbia GSAPP; Principal WORKac
Amale Andraos FRAIC co-founded WORKac in 2003 with Dan Wood. She is a Principal of the firm and the Dean of Columbia University's Graduate School of Architecture, Planning and Preservation. Andraos is recognized as an architecture thought leader and lectures widely. Her publications include The Arab City: Architecture and Representation, We'll Get There When We Cross That Bridge and 49 Cities.
WORKac was named the #1 design firm in the US by Architect Magazine and was selected as the AIA New York State "Firm of the Year." WORKac has achieved international acclaim for projects such as the Edible Schoolyards in Brooklyn and Harlem, a public library for Kew Gardens Hills, Queens, the Miami Museum Garage and the new Student Success Center at the Rhode Island School of Design. Current projects include the Beirut Museum of Art in Lebanon, a Public Library for Boulder, Colorado and a new branch for the Brooklyn Public Library in DUMBO, New York.
Andraos is on the Advisory Council for the New Museum's incubator space New Inc, serves on the board of the Architectural League of New York as well as on the AUB Faculty of Engineering and Architecture International Advisory Committee. Andraos was born in Beirut, Lebanon.

[↑]

Elizabeth Diller
Architect | Professor, Princeton University SOA; Partner, Diller Scofidio + Renfro
Elizabeth Diller is a partner at Diller Scofidio + Renfro (DS+R). She and partner Ricardo Scofidio were included on TIME's 100 Most Influential People list, and she earned the first MacArthur Foundation Fellowship awarded in the field of architecture. which identified Diller and Scofidio as, "architects who have created an alternative form of architectural practice that unites design, performance, and electronic media with cultural and architectural theory and criticism. Their work explores how space functions in our culture and illustrates that architecture, when understood as the physical manifestation of social relationships, is everywhere, not just in buildings." 
DS+R completed two of the largest architecture and planning initiatives in New York City's recent history: the adaptive reuse of an obsolete, industrial rail infrastructure into the High Line, a 1.5-mile long public park, and the transformation of Lincoln Center for the Performing Arts' half-century-old campus. Most recently, Diller led two other projects significant to New York: The Shed and the expansion of MoMA. She also co-created, -directed and -produced The Mile-Long Opera, an immersive choral work featuring 1,000 singers assembled along the length of the High Line. 
Diller, who was recently appointed a member of the United Nations Council on Urban Initiatives, is a professor of Architectural Design at Princeton University.
[↑]
Miles Greenberg
Artist
Miles Greenberg (b. 1997 in Montreal, Canada) is a performance artist and researcher of corporal movement based in New York. His practice centres around explorations of the body in space through large-scale durational performance installations. Each performance is presented as a fixed, non-narrative architectural proposition that develops over time.
From age seventeen onwards Greenberg completed a number of artistic/research residencies in lieu of formal education, including École Jacques Lecoq in Paris and Long Island's Watermill Center. In spring 2019, he was the inaugural in-house resident of Palais de Tokyo's new performance art residency, La Manutention. His recent exhibition history includes Reena Spaulings Fine Art and Galerie Perrotin in New York, Tunnelfabrikken Copenhagen and Galleria Continua at Les Moulins, and Lévy Gorvy in London.
[↑]
Phoebe Greenberg
Founding Director and CCO, PHI
Phoebe Greenberg is an artist, cultural entrepreneur and philanthropist. She is a graduate of L'École Internationale de Théâtre Jacques Lecoq in Paris, an institution that focuses on the body, movement and space at the heart of theatrical performance.
For many years, Phoebe Greenberg has focused her attention on contemporary ways of expression. Initially driven by her passion for the beauty of the Old Port and her love of the neighbourhood, she was also driven by the deep conviction that everything is changing, everything is evolving. The neighbourhood is called upon to be transformed rather than preserved. To date, she has transformed no less than five historic buildings, to which she has given a second wind that does not distort. She is participating in this renewal of the neighbourhood by giving it new vocations and values.
After founding the PHI Foundation in 2007, Phoebe Greenberg created the PHI Centre in 2012, a multidisciplinary centre open to a wide range of emerging ideas in art and technology. A true creative ecosystem, the PHI Centre provides a prototyping platform for technologists, musicians, filmmakers, VR experimentalists and designers. It promotes works that combine art and technology and sets up facilities that travel the world. A multitude of narrative possibilities for future generations and panoramic perspectives for emerging ideas.
[↑]
Jacques Lachapelle
Architect | Honorary professor, Université de Montréal School of Architecture
Jacques Lachapelle is an architect and honorary professor at the Université de Montréal School of Architecture, where he has taught since 1982. He specializes in the built heritage and history of architecture in Quebec. He was president of the City of Montreal Heritage Council from 2012 to 2015 and subsequently became director of the Université de Montréal School of Architecture from 2015 to 2020.
[↑]
Ippolito Pestellini Laparelli
Architect, Curator | Founding partner, 2050+
Ippolito Pestellini Laparelli is an architect and curator based in Milan. He is the founder of the interdisciplinary agency 2050+ whose work moves across technology, environment, politics and design. Since 2017 He has been teaching 'Data Matter' at the Royal College of Arts in London, a research and design studio exploring the entangled relationship between data and the material world. Pestellini is currently curating the Russian Pavilion at the 2020/2021 Venice Architecture Biennial. In 2018 He has co-curated Manifesta's 12th edition (2018) taking place in Palermo. Between 2007 and 2020 he has worked as an architect and partner at OMA/AMO on various curatorial and architecture projects.
[↑]
Jean-Michel Othoniel
Artist
Jean-Michel Othoniel is a contemporary French artist who works in a variety of media. Employing materials such as glass, wax, and sulphur, Othoniel explores ideas of material transformation. "I want to seduce you with their beauty then lead you to other themes," he has explained of his work. Born on January 27, 1964 in Saint-Étienne, France, he studied at the École Nationale Supérieure d'Arts in Cergy-Pontoise. He first gained attention for his sulfur sculptures exhibited at documenta 9 in Kassel in 1992. Throughout the 1990s and into the 2000s, Othoniel was included in numerous group and solo exhibitions with the theme of reconciling opposites. This is evinced in his work The Boat of Tears (2005), which attempts to bridge the poetic and political, as a tribute to Cuban exiles and a formal exercise in glass sculpture. The artist currently lives and works in Paris, France. Today, his works are held in the collections of The Museum of Modern Art in New York, the Centre Georges Pompidou in Paris, and Montreal Museum of Fine Arts, among others.
[↑]
Dan Stubbergaard
Architect | Founder, COBE
Dan Stubbergaard founded Cobe in 2006. He is trained as an architect from The Royal Danish Academy of Fine Arts, School of Architecture, in Copenhagen. Inspired by the transformation of Copenhagen from an industrial port city to a beacon for liveability and sustainability, he is the leading figure in Cobe's work to create surroundings that actively contribute to extraordinary everyday life. He believes architects have a profound responsibility to create resilient, long-term solutions that improve life – cities, buildings and landscapes that are made to outlast our generation.
Having received national and international acclaim for his work, including the C.F. Hansen Royal Medal from the Danish Academy Council in 2020, Nykredit's Architecture Award in 2012 and the Golden Lion at the Venice Biennale in 2006, he has designed and completed award-winning projects globally. He holds visiting professorships abroad, among others at the University of Washington in Seattle. He is a frequent speaker in public debates and lectures at universities, cultural institutions, conferences and symposiums around the world.