CARNE y ARENA
(Virtually present, Physically invisible)




COMING SOON TO OMAHA
#carneyarenaontour

In partnership and produced by Legendary Entertainment, Emerson Collective, Fondazione Prada and PHI Studio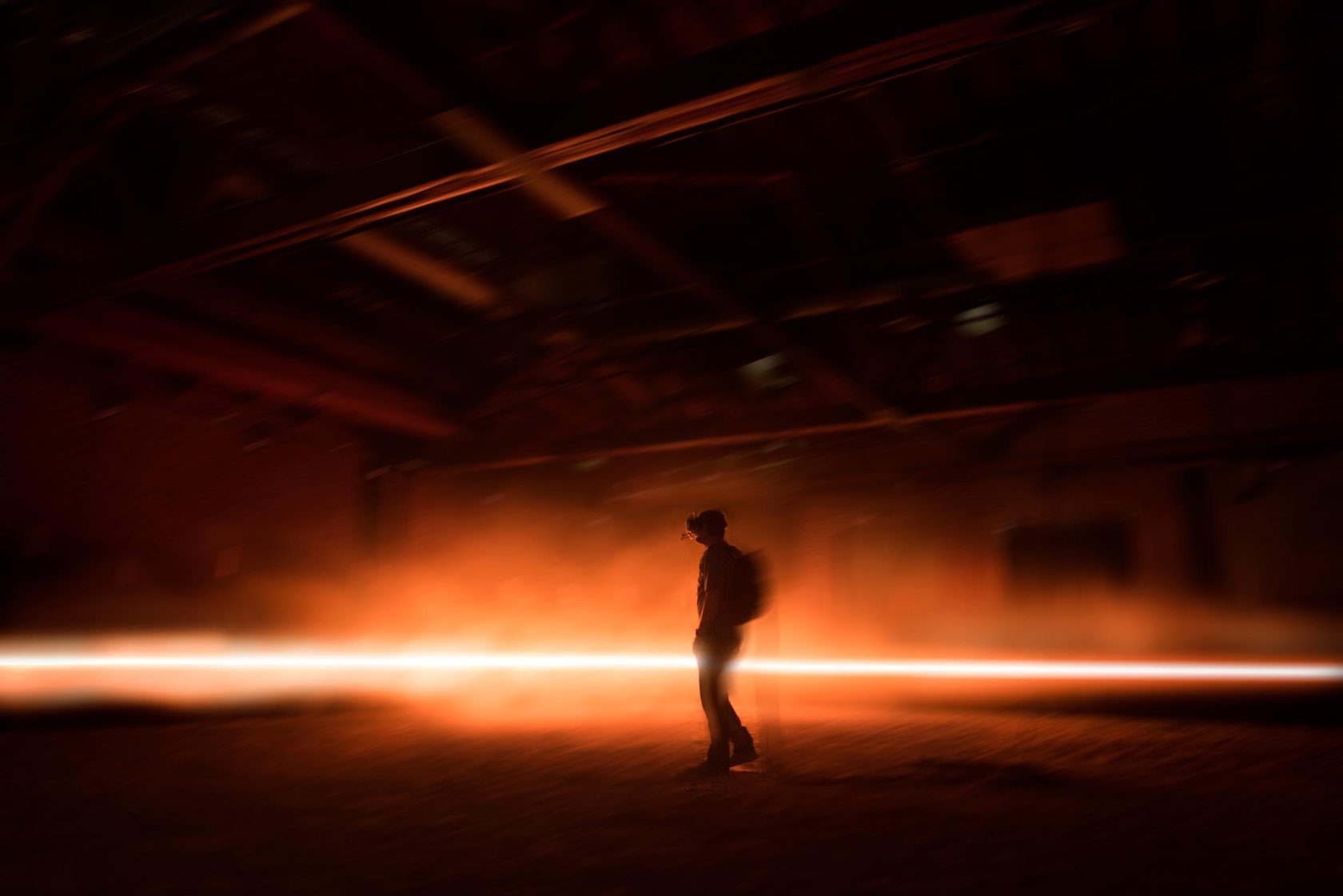 Alejandro G. Iñárritu's Academy Award®-winning virtual reality experience CARNE y ARENA (Virtually present, Physically invisible) explores the human condition of immigrants and refugees.
Based on true accounts, the superficial lines between subject and bystander are blurred and bound together, allowing individuals to walk in a vast space and thoroughly live a fragment of the refugees's personal journeys. An immersive installation that reunites frequent collaborators Iñárritu and Emmanuel Lubezki alongside producer Mary Parent and ILMxLAB, CARNE y ARENA is a twenty-minute solo journey centered around a virtual reality sequence experienced by three concurrent visitors in separate rooms that employs state-of-the-art immersive technology to create a multi-narrative light space with human characters. CARNE y ARENA premiered at the 70th Cannes Film Festival as the first virtual reality project to be featured in the festival's history. It was presented for the first time in its extensive full version at Fondazione Prada in Milan.

"During the making of this project, I had the privilege of meeting and interviewing many Mexican and Central American refugees," Iñárritu said. "Their life stories haunted me, so I invited some of them to collaborate with me on the project. My intention was to experiment with VR technology to explore the human condition in an attempt to break the dictatorship of the frame—within which things are just observed—and claim the space to allow the visitor to go through a direct experience walking in the immigrants' feet, under their skin, and into their hearts."

Five-time Academy Award-winning director Alejandro G. Iñárritu was presented a special Oscar® in 2017 for CARNE y ARENA, recognized by the Academy as an exceptional storytelling experience.

We would like to warmly thank Claude Gagnon who allowed us to meet Alejandro Iñárritu's team.
"Nothing short of brilliant."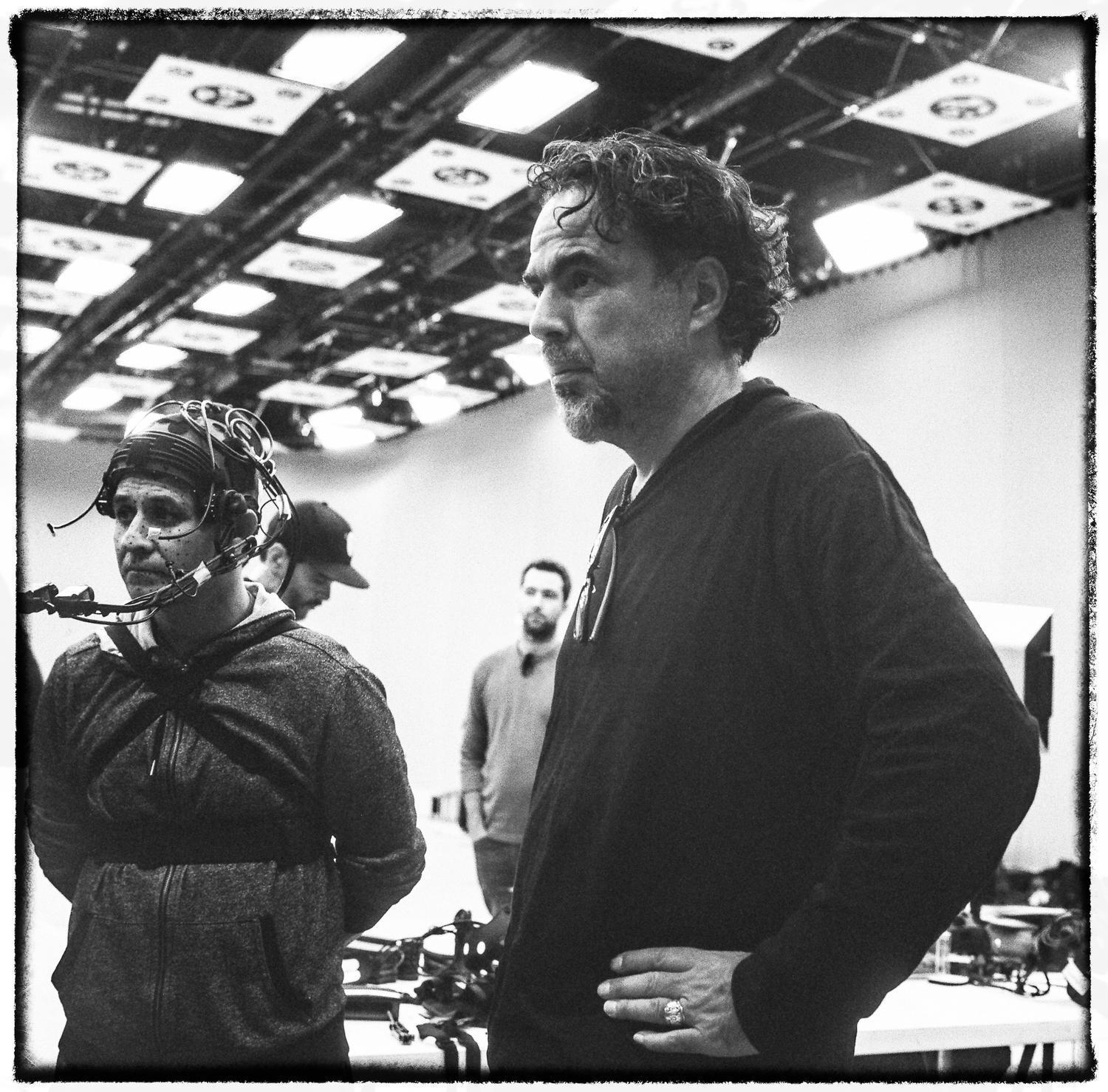 During the making of this project, I had the privilege of meeting and interviewing many Mexican and Central American immigrants and refugees. I invited some of them to participate in this project so that their personal journeys would not be just a statistic for the rest of us, but would instead be seen, felt, heard and experienced by others. Their life stories haunted me. In spite of their difficult pasts and current situations, their spirits are still armed with hope, defying the uncertain futures that await them.

By adapting the events experienced by one or many of the immigrants during their journeys across the border and adding specific details described by them, I wrote and staged a scene creating a multi-narrative space that integrates many of them in what could be called a semi-fictionalized ethnography.

There are no actors here. These are true stories re-enacted by the people who experienced them. Even some of the clothes they wear are pieces they wore while crossing the border.

Since this project started growing in my mind a decade ago, my main interest was to experiment with VR technology in order to explore the human condition while finding a personal way to represent it.
I took some creative risks, walked into never before visited layers, and learned many lessons. While both are audiovisual, VR is all that cinema is not, and vice versa; the frame is gone and the two-dimensional limits are dissolved... During this realistically unreal experience, our brain wires and most of our senses were tested.

No experience in CARNE y ARENA will ever be the same for any visitor. We created a truthful alternate space where you as a visitor will walk alongside the immigrants (and into their minds) with infinite possibilities and perspectives within a vast landscape, but you will go on your own terms.

In collaboration with Emmanuel Lubezki and ILMxLAB, pushing the technology to a very high level, we digitally documented their undocumented accounts as they created their own photo-realistic avatars.

The experience was cathartic and emotional. After many years, their memories finally have a public face.

— Alejandro G. Iñárritu
Touring Dates
Omaha, Nebraska
United States
June 9, 2022 - September 10, 2022

Kaneko
1111 Jones St, Omaha, NE 68102
Dallas, Texas
United States
January 21, 2022 - May 8, 2022

Fair Park, Food and Fiber Pavilion

CARNE y ARENA was presented in Dallas in association with the Nasher Sculpture Center and The George W. Bush Presidential Center.
Montreal,
Canada
March 17, 2021 - September 5th, 2021

Arsenal Contemporary Art Montreal
2020 William St, Montreal, Quebec H3J 1R8
Aurora, Colorado
United States
October 23, 2020 - January 30, 2021

The Hangar, Stanley Marketplace
Aurora, Colorado
We recommend that visitors arrive at least 15 minutes prior to their appointment time.

CARNE y ARENA is a virtual reality work that is highly immersive and can feel extremely realistic, including experiences with firearms.

No photography or other documentation of the work is permitted.

Our team follows a meticulous protocol of hygiene measures: all gear, including the headsets, are carefully disinfected with an ultraviolet machine for efficient sterilization between each visitor.

Due to the complex technology employed, the installation may require unplanned maintenance; resulting in delays or cancellation.

Waiver and release of liability will be available on-site and must be signed before participating. For visitors ages 13 to 15, a guardian must be present to sign the waiver and release of liability at the time of the visit.

CARNE y ARENA is not recommended for individuals with claustrophobia, heart conditions, back conditions, a history of seizures, epilepsy, and/or sensitivity to flashing lights.

The installation is accessible to those with reduced mobility, although additional assistance may be required. Please contact venue prior to visit.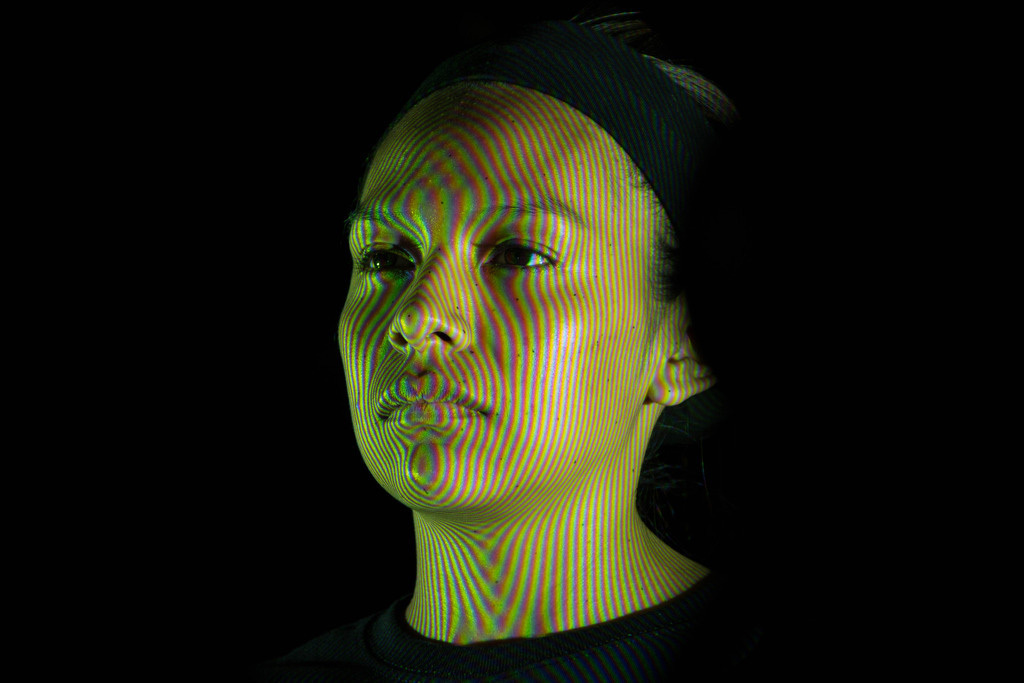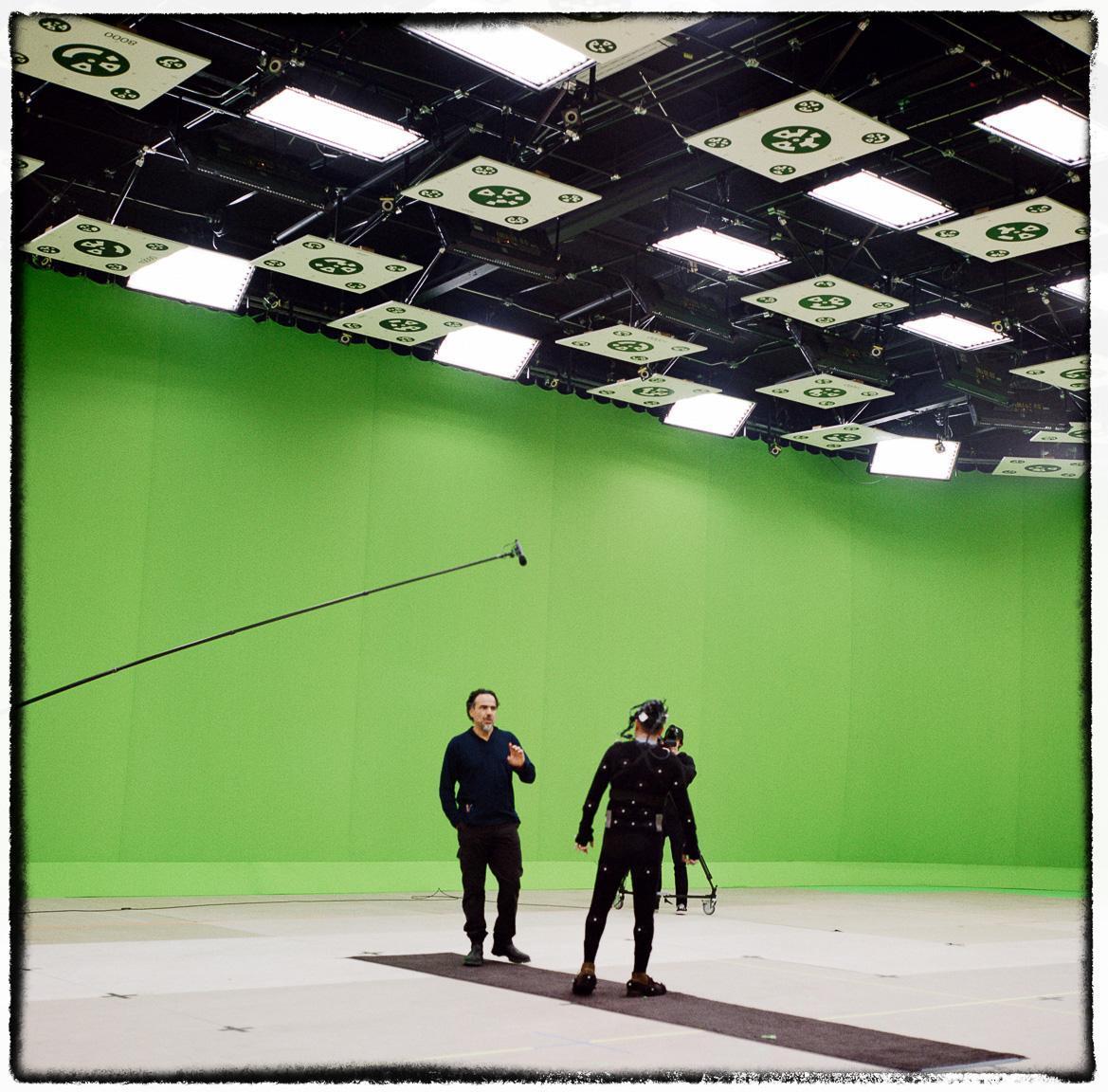 Contact
Myriam Achard
PHI
Chief, New Media Partnerships
and Public Relations
[email protected]
1 514-779-8868

Katy Cutright
Emerson Collective
Director, Project Development
and Planning
[email protected]

Julie Tremblay
PHI Studio
Executive Producer
[email protected]
1 514-249-4217