Photo: Smiljan Radić Architecte – Inversiones Sin Mas
Proposal by
Smiljan Radić Architecte – Inversiones Sin Mas
Competitor, PHI Contemporary International Architecture Competition
Watch their video presentation
"A space of contemporary art should be an emptied BODY PREPARED to be dismembered. It is an open field of action because contemporary means not predictable. We can only foresee an ATMOSPHERE OF VANISHING POINTS, always on the run.

Contemporary affairs don't need rooms but SUPPORTS. Not only in the infrastructural sense (as a theatrical attrezzatura) but also regarding the very character of the space where they unfold. 
A space that is always pushed to turn into SOMETHING else, but in a certain way.
A light scaffolding comprising slim beams and polished steel columns supports the PHI interior. Black, corrugated concrete slabs, thick curtains, aluminum and glass partitions define different realms within it. Thus, the interior becomes a kind of infrastructure that aims to prevent OBSOLESCENCE."
—Smiljan Radić Architecte – Inversiones Sin Mas, an excerpt from their Proposal for PHI Contemporary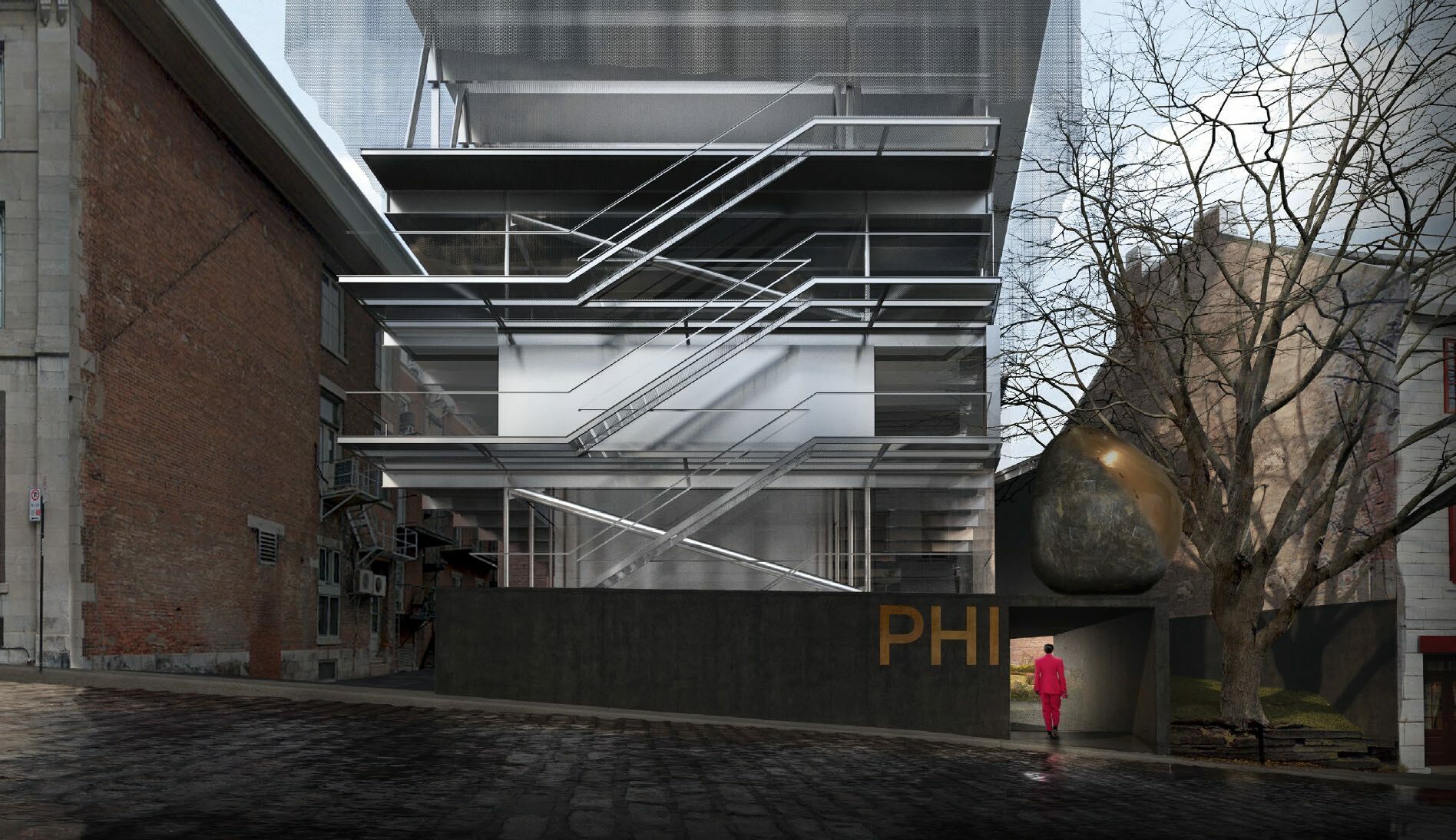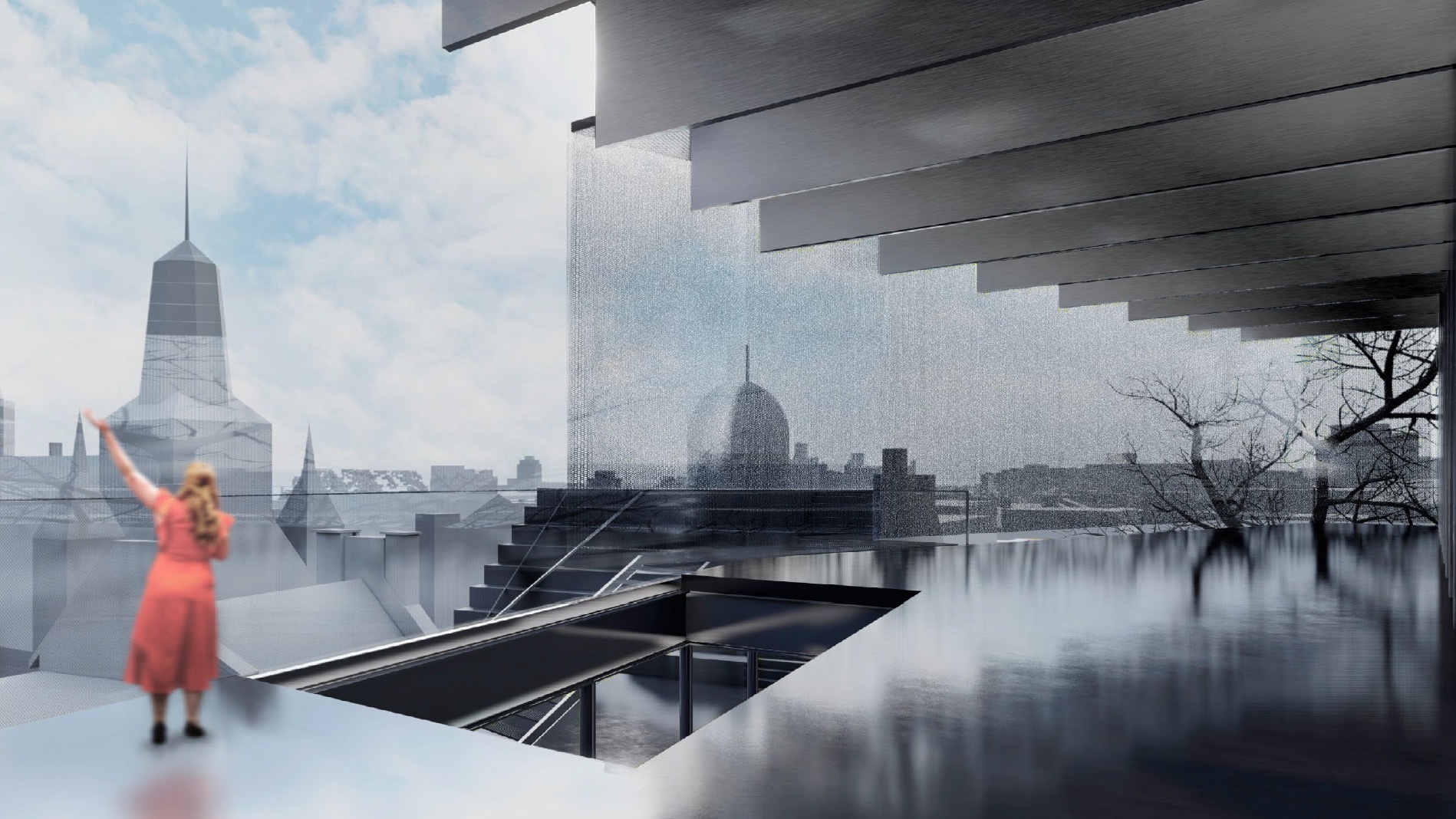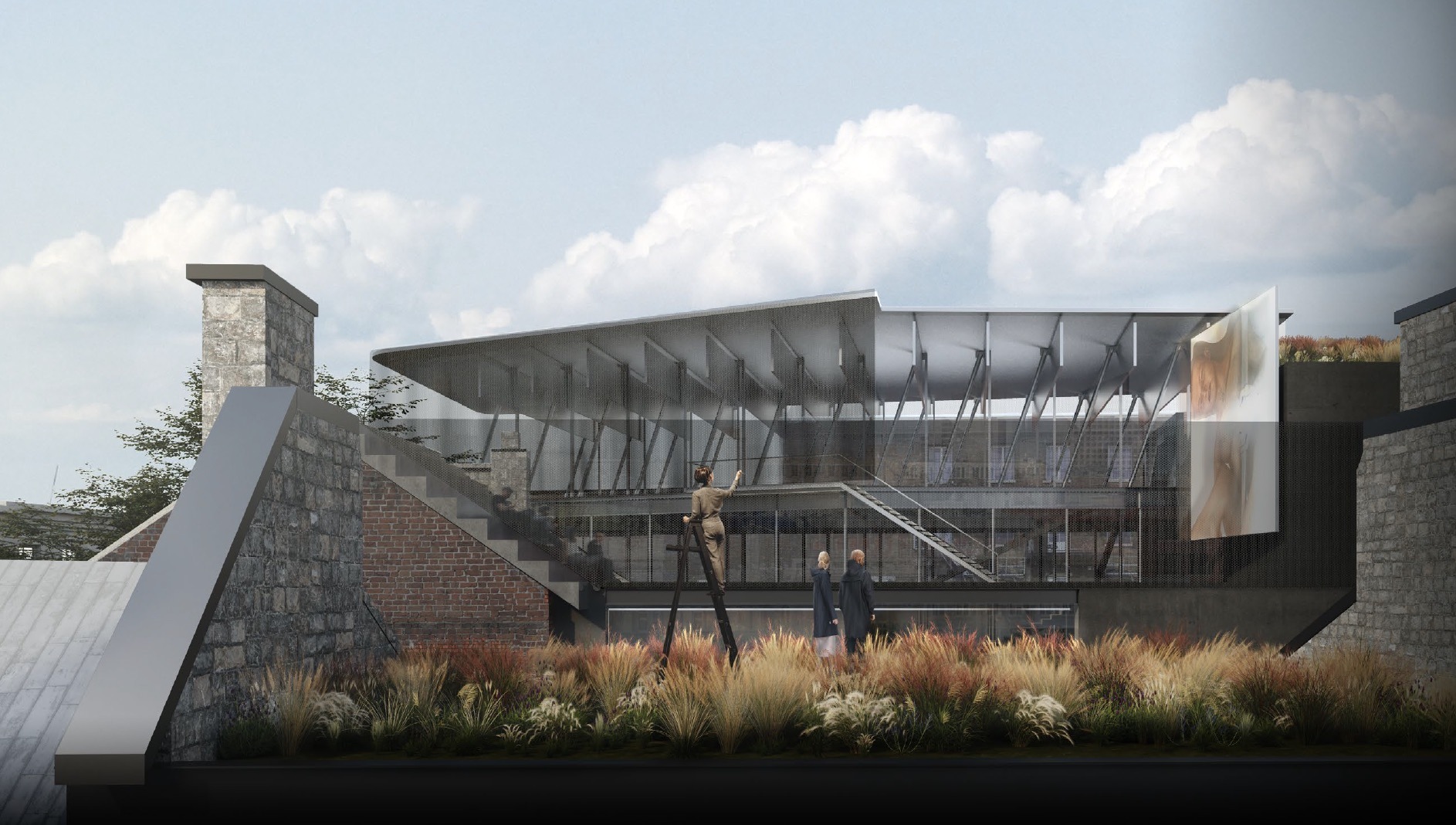 Based in Santiago, Chile
Smiljan Radić Clarke (Santiago de Chile, 1965) graduated from the Pontificia Universidad Católica de Chile in 1989 and undertook further studies at the Istitutto Universitario di Architettura di Venezia, Italy. He travelled for three years and finally opened his own architecture studio in Santiago in 1995.
Smiljan Radić has completed the majority of his buildings in Chile, with commissions ranging from small and fragile buildings, such as the Extension to Charcoal Burner's House in Culiprán; The Wardrobe and the Mattress in Tokyo; The Bus Stop Commission in Kumbrach, the Vatican chapels pavilion commission in Venice; the Serpentine Gallery Pavilion and the Light Bubble for the Alexander McQueen Fashion Show in London; domestic scale buildings such as the Cooper House 2, the Pite House, the House for the Right Angle, the Restaurant Mestizo, the Nave Performing Arts Centre, the Alexander McQueen flagship store in London; to medium scale buildings such as the Civic Quarters in Concepción, the Chilean Museum of Pre-Columbian Art in Santiago, the Winery VIK in Millahue and the Theatre of Bío Bio in Concepción.
The work of Smiljan Radić moves freely across boundaries, avoiding any specific categorisation within one field of architecture. His research questions different materials, their sensory and social conditions, rebuilding stories which seem to have been associated to physical reality, in close collaboration with the sculptor Marcela Correa and the architect Patricio Mardones.