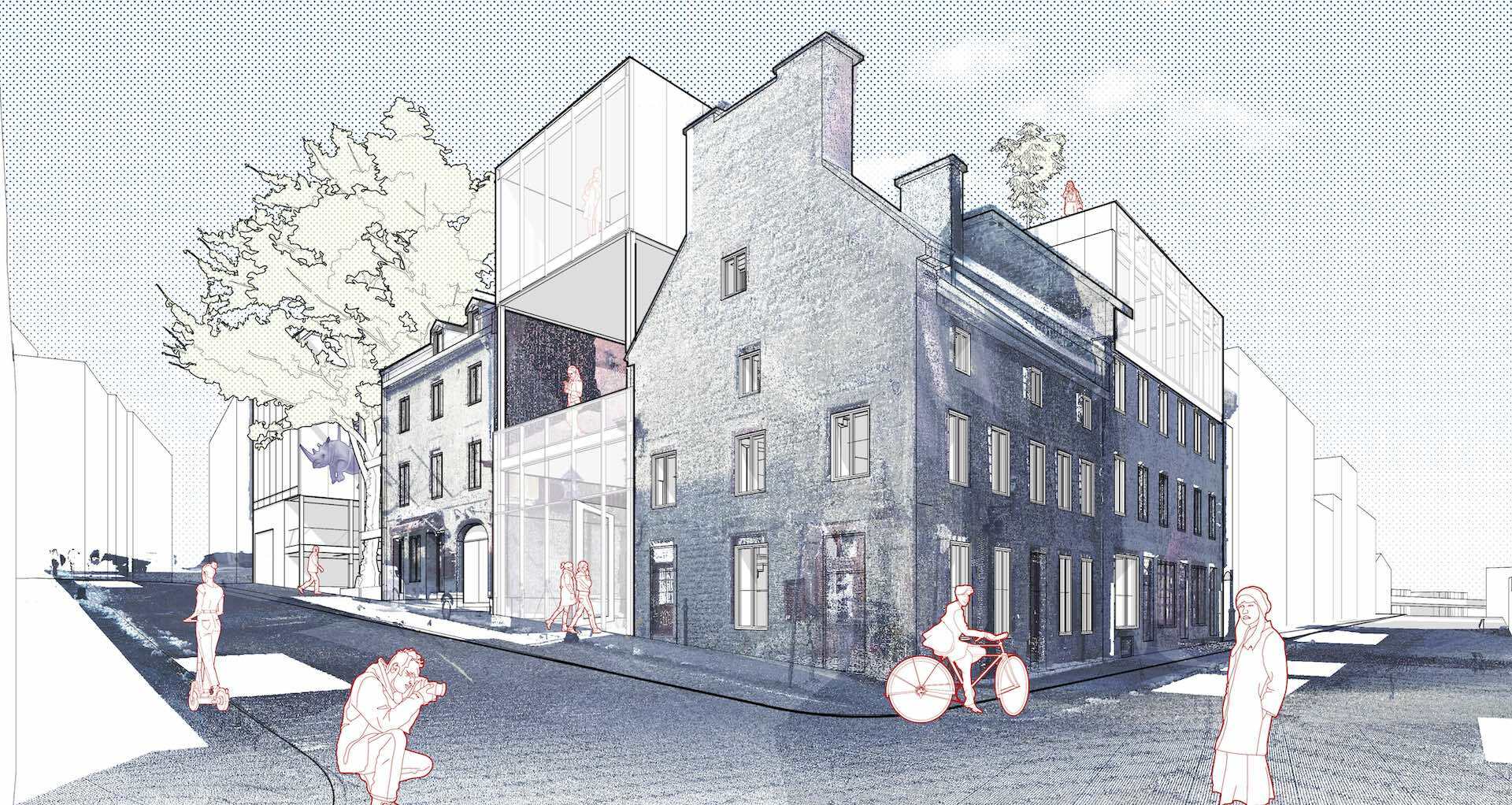 Photo: in situ atelier d'architecture
Proposal by
in situ atelier d'architecture
Competitor, PHI Contemporary International Architecture Competition
Watch their video presentation
"The contemporary is, by its very essence, elusive. Anchored within the present, already no longer yesterday but not yet tomorrow, it demands perpetual renewal. This is the challenge for the PHI contemporary. The creation of an 'evolving matrix', flexible and contextual, allows for the formulation of a unified architecture, timeless and respectful of its heritage, but versatile enough to evolve over time, through changing programs, days, seasons. As such, an architecture emerges whose uses update themselves through the generation of potentials, journeys, and experiences which allow for living the contemporary condition; an architecture which offers inclusive, evolving, and resilient spaces - spaces of debates and experimentation, to think and question society, and ultimately, to eliminate the frontier between art and the public."
—in situ atelier d'architecture, an excerpt from their Proposal for PHI Contemporary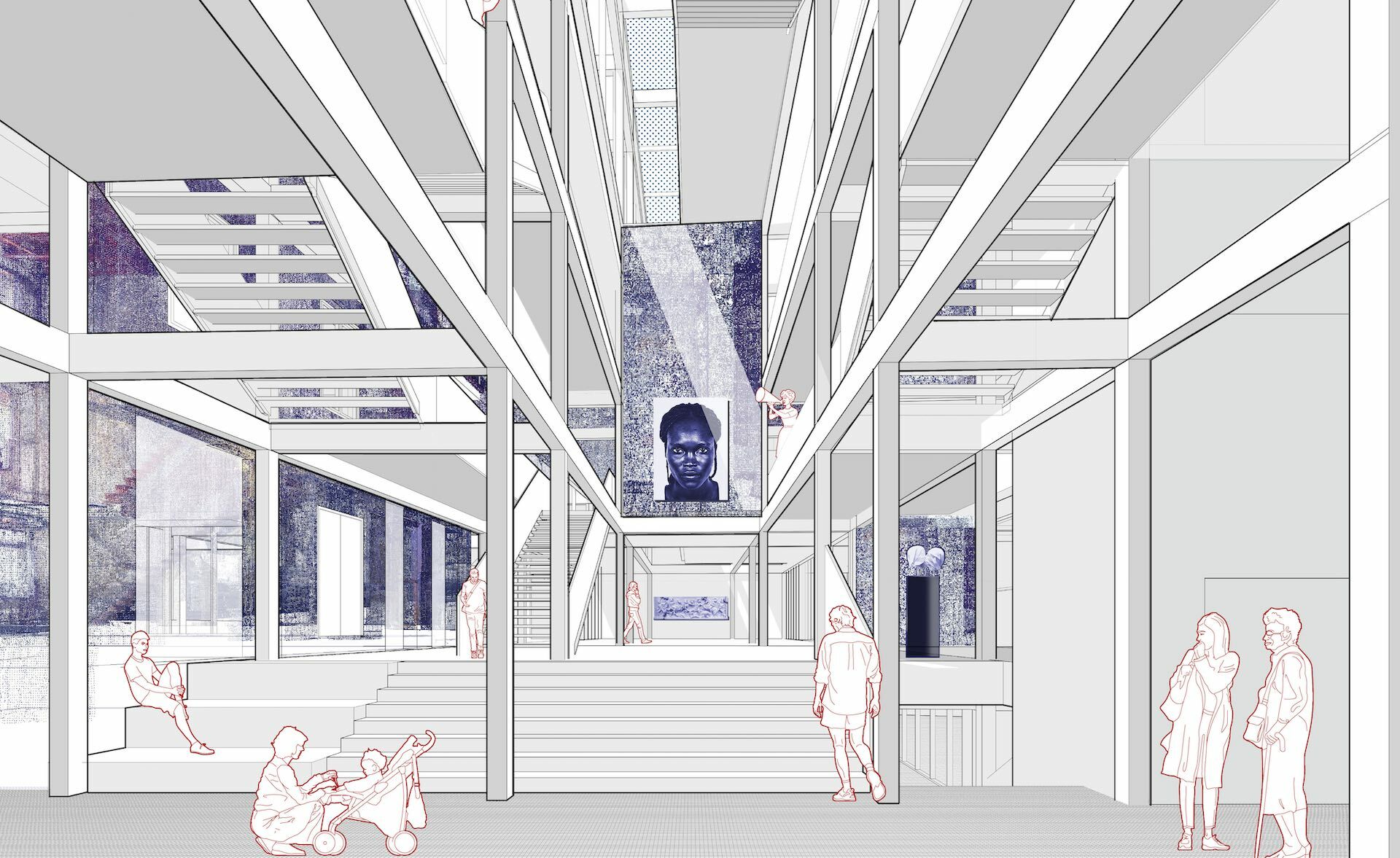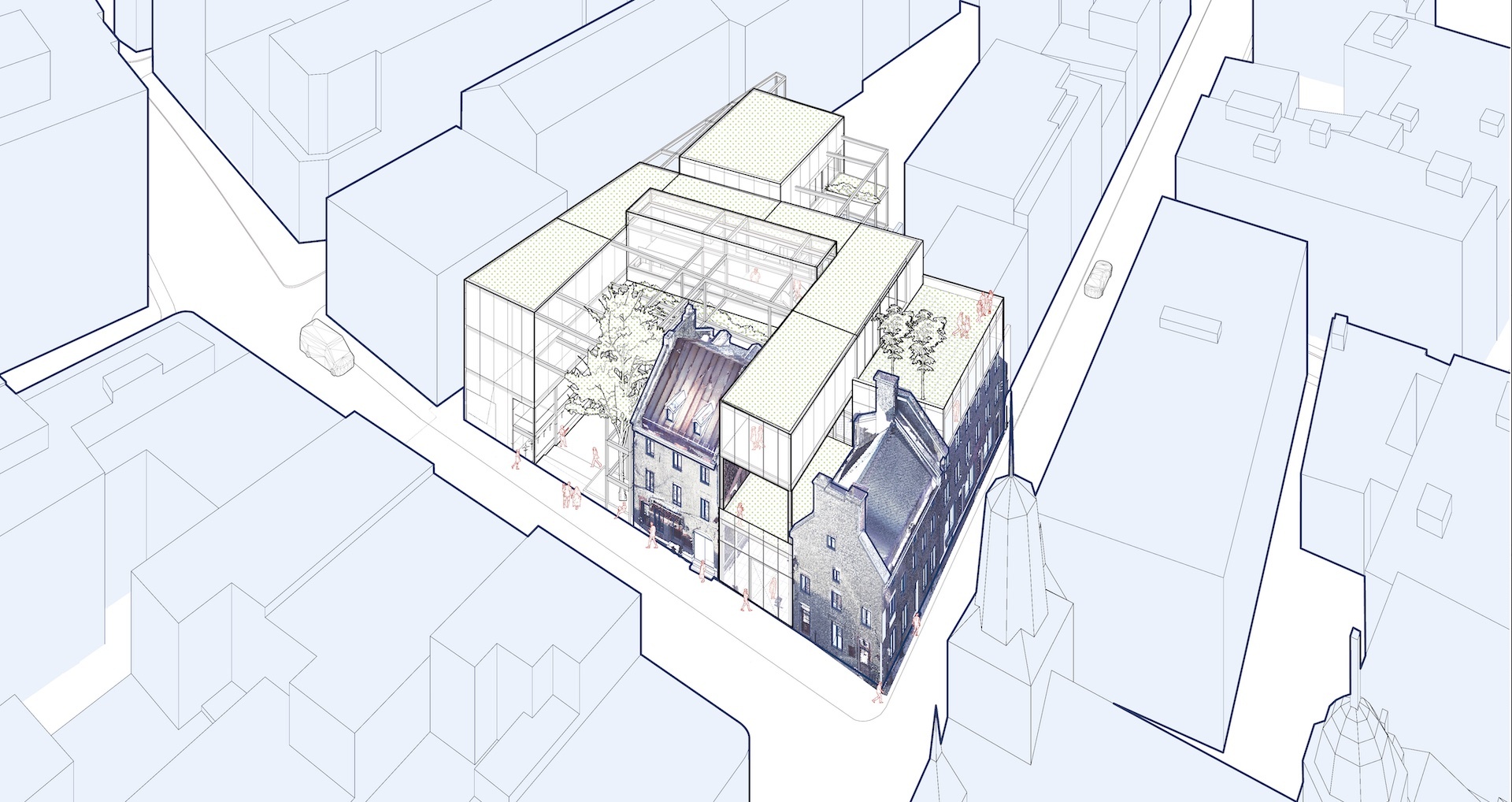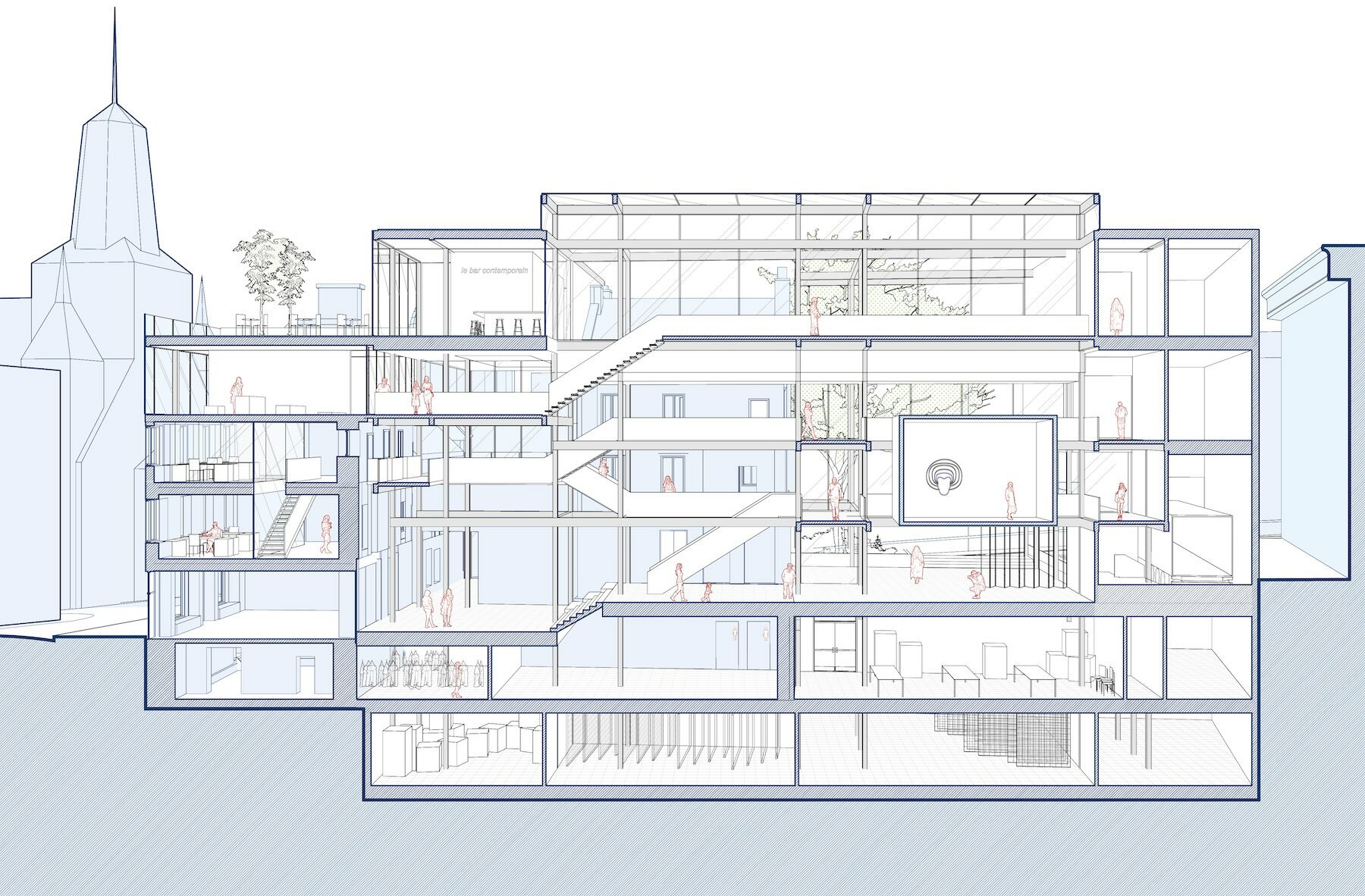 Based in Montreal, Canada

Recipient of the Prix de Rome in Architecture (2001), the collective in situ atelier d'architecture - founded by Annie Lebel and Stéphane Pratte - has been working for more than 25 years in the definition of a practice exploring contextual potentials through its creative process, where the notion of the site is taken on as an active spatial and temporal element. in situ's capacity to produce compelling responses to complex problematics originates from detailed readings and analyses of the environments in which their projects are inscribed. The firm has developed a particular expertise in the almost surgical integration of contemporary structures within urban, historic, and heritage settings. The inherent temporality of these different conditions generates a catapult-like effect where a view on the past informs the present, in order to define the project. Working primarily within the cultural realm, in situ questions the very nature of these spaces of the imaginary, themselves in perpetual transformation, to create infrastructures resilient to the stresses of these mutations.
Accomplishments in the arena of production and cultural diffusion centres such as: the Darling Foundry (Montreal, 2002), facilities at the Reford Gardens (Grand-Métis, 2003), PHI Centre (Montréal, 2012), the Diamant (Quebec City, 2019), the renovation of the Centre du Théâtre d'Aujourd'hui (Montréal, 2021) bear witness to the firm's approach which allows for the design and creation of relevant, inclusive and innovative programs. in situ is currently working on Le Cube (Montreal), a centre for theatre creation, and the Place des Pionniers' library and administrative buildings (Gatineau).