Watch their video presentation
"After the PHI Foundation and PHI Centre, PHI Contemporain is the third piece of a new type of cultural facility in Montreal. This new element (with a generous surface area of 5,000 square metres) cannot be summed up as yet another "temple museum" or "monument museum", but as an open and dynamic place, designed above all for the public. Its vocation is not only to welcome and showcase contemporary creation, but to stimulate it, and even to produce it in situ."

—Bruther, an excerpt from their Proposal for PHI Contemporary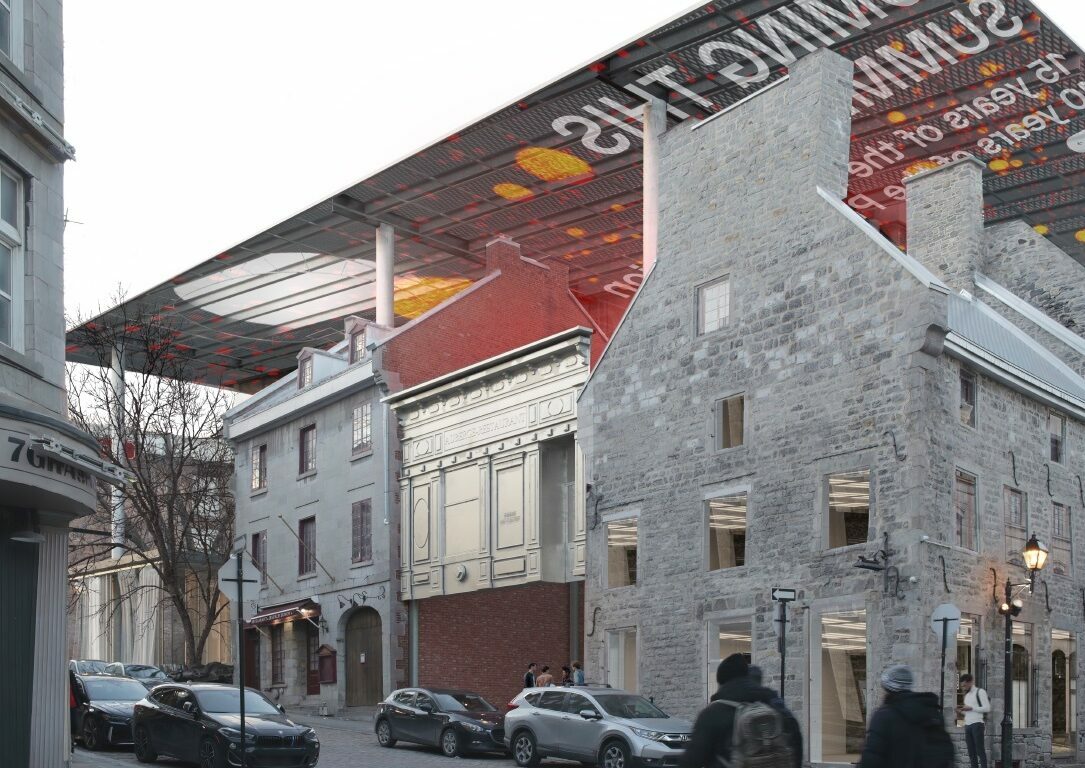 Based in Paris, France
Stéphanie Bru and Alexandre Theriot founded Bruther in Paris in 2007. They belong to the generation of architects who started their careers at the beginning of the recession, a condition likely to be reflected in the way they define architecture : as a Swiss Army knife, a tool to be used in the most disparate circumstances, an aid that reconciles all fields of knowledge.Their design courage is evident in urban projects, especially those on the margins, often for a public institution with a small budget.

Elastic social infrastructures can be seen in the cultural and sports centre (2014) in Saint-Blaise, Paris, and the Nouvelle Génération research centre (2015) in Caen, Normandy. Both act as catalysts for collective urban activity; both are reminiscent of the Brazilian SESC (Social Service of Commerce) buildings.

His first built projects have been nominated for the Mies van der Rohe Award and have won the Equerre d'Argent award three times in their category, including the Swiss Architectural Award 2020.

BRUTHER's work is the subject of international conferences and several publications. In 2019, the monograph El Croquis on their career is published.

The offices Truwant+Rodet+ in Basel and TEN in Zurich, with whom BRUTHER frequently collaborates, will contribute their expertise in the fields of landscape scenography and spatial structures. Stéphanie Bru and Alexandre Theriot were visiting professors at the École Polytechnique Fédérale de Lausanne, in 2018.

From 2019, Alexandre Theriot is an associate professor at the Swiss Federal Institute of Technology in Zurich, and from 2021, Stéphanie Bru is a professor at the Universität der Künste in Berlin.