The PHI Foundation presents Severing the Impact on Memory, an online video program in conjunction with the exhibition Lee Bae: UNION.
Through processes of reimagination, preservation and transformation, memory allows us to narrate reality and a fictionalized memory, to look into the past, the feeling of belonging, and death. This video program explores the memory of what makes life tangible, and considers how both the body and nature experience, measure and translate the impact of change. This program includes videos by Patricia Domínguez, Jean-Jacques Martinod, and Lynne Sachs and Barbara Hammer.
A podcast in conversation with Patricia Domínguez, Jean-Jacques Martinod and Lynne Sachs was launched in complement to the online video program.
La Bala de Sandoval (Jean-Jacques Martinod, 2019, 17 min 10 sec, Spanish, English subtitles)
A Month of Single Frames (Lynne Sachs and Barbara Hammer, 2019, 14 min, English)
La balada de las sirenas secas (The Ballad of the Dry Mermaids) (Patricia Domínguez, 2020, 31 min 39 sec, Spanish, English subtitles)
La balada de las sirenas secas (The Ballad of the Dry Mermaids) by Patricia Domínguez was commissioned by TBA21 for st_age.
Curated by Victoria Carrasco, PHI Foundation for Contemporary Art
The videos will be presented in their original language.
A Month of Single Frames
Lynne Sachs and Barbara Hammer, 2019
In 1998, filmmaker Barbara Hammer had an artist residency in a shack without running water or electricity. While there, she shot film, recorded sounds and kept a journal. In 2018, Barbara began her own process of dying by revisiting her personal archive. She gave all of her images, sounds and writing from the residency to filmmaker Lynne Sachs and invited her to make a film with the material. Through her own filmmaking, Lynne explores Barbara's experience of solitude. She places text on the screen as a confrontation with a somatic cinema that brings us all together in multiple spaces and times.
La Bala de Sandoval
Jean-Jacques Martinod, 2019
Isidro meanders through the rainforest while he and his brother remember the times he found himself face to face with death itself.
La balada de las sirenas secas (The Ballad of the Dry Mermaids)
Patricia Domínguez, 2020
For La balada de las sirenas secas (The Ballad of the Dry Mermaids), Patricia Domínguez collaborated with Las Viudas del Agua, a group of water defenders, educators and herbalists who are devoting their lives to the fight for liberating the water resources within their communities in Petorca, Chile. The Ballad of the Dry Mermaids examines the complex flows of water in terms of the possibilities for crying, actualizing memory in the digital era and creating multi-species myths of resistance in the capitalist system.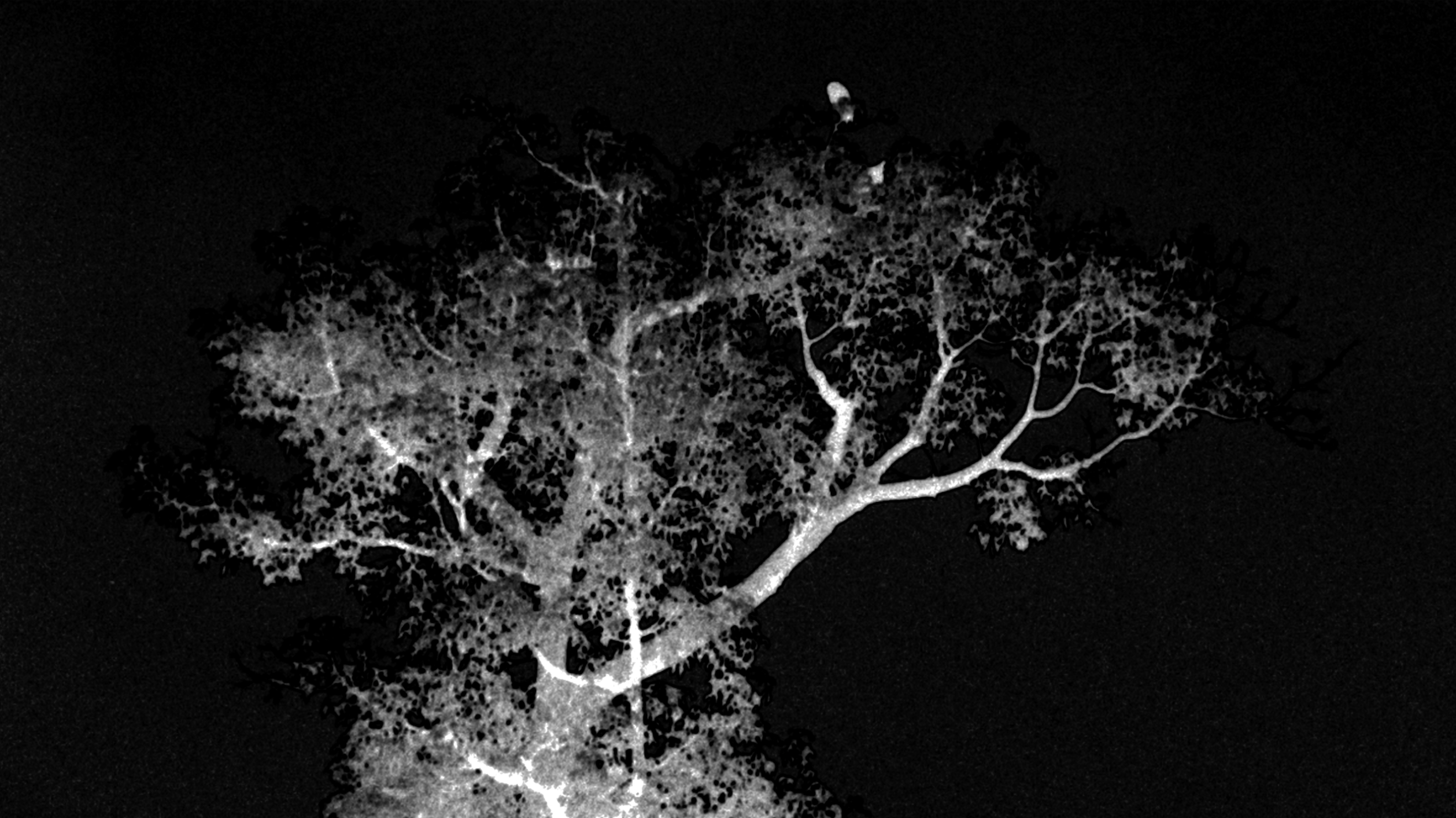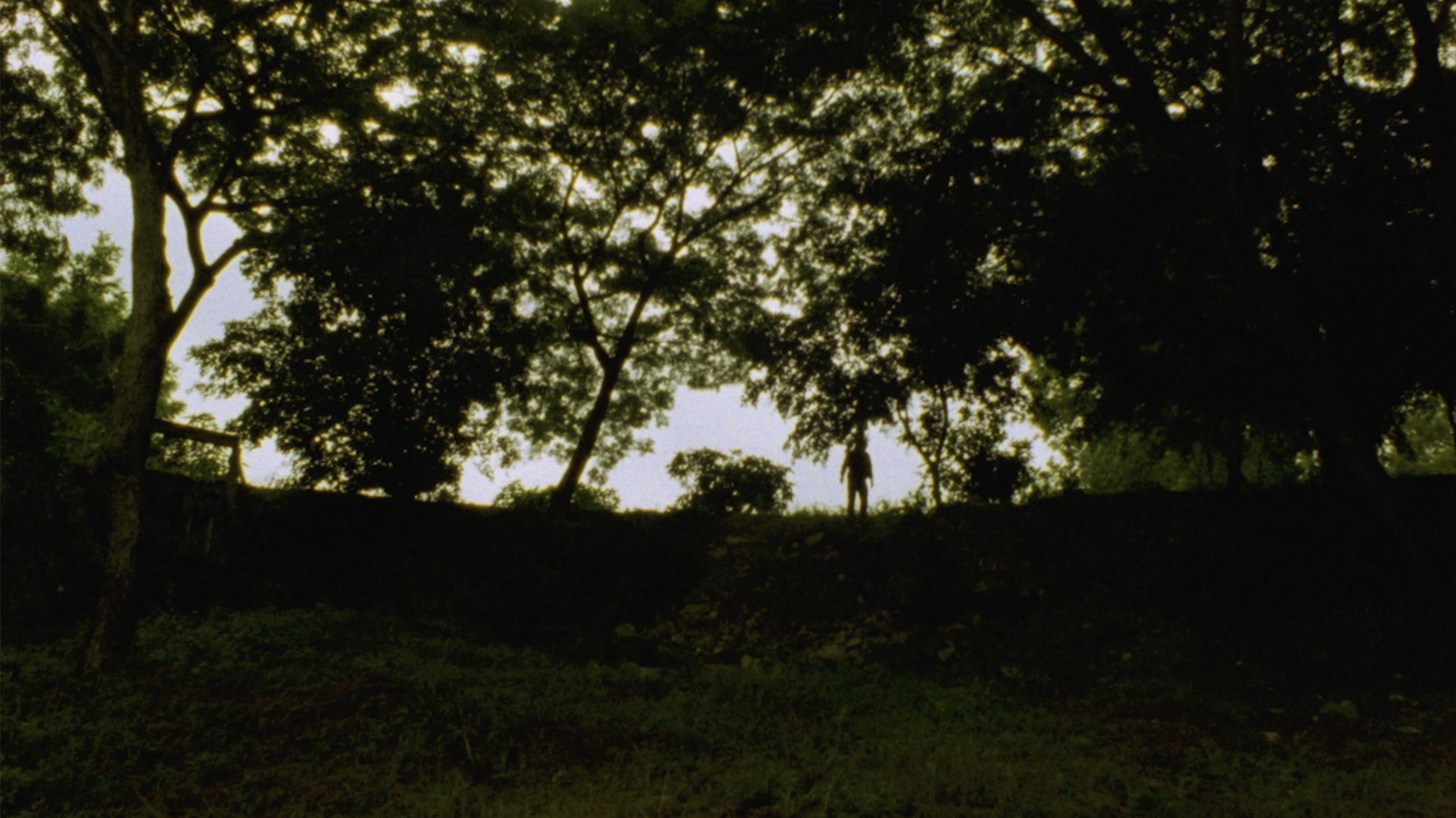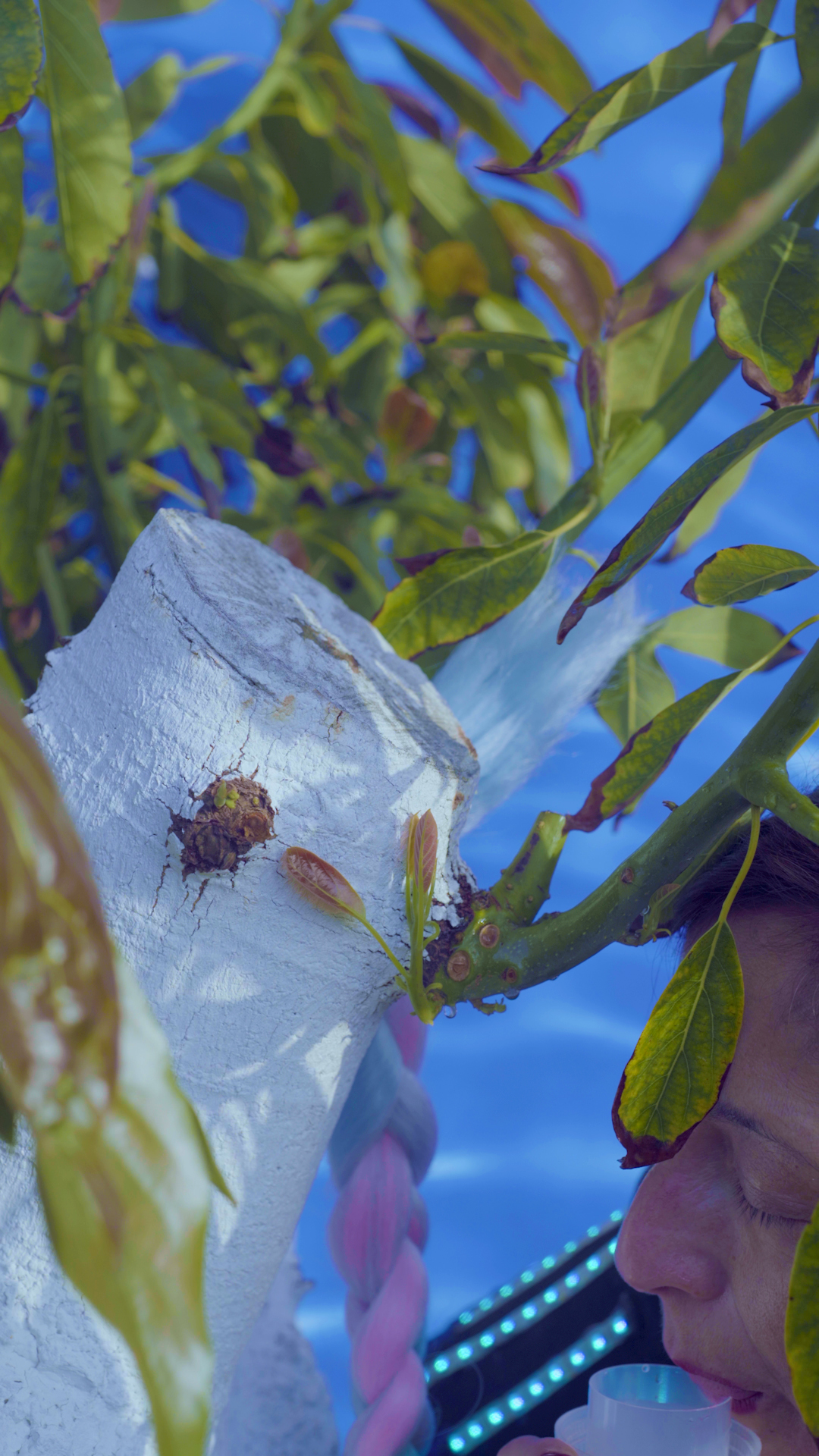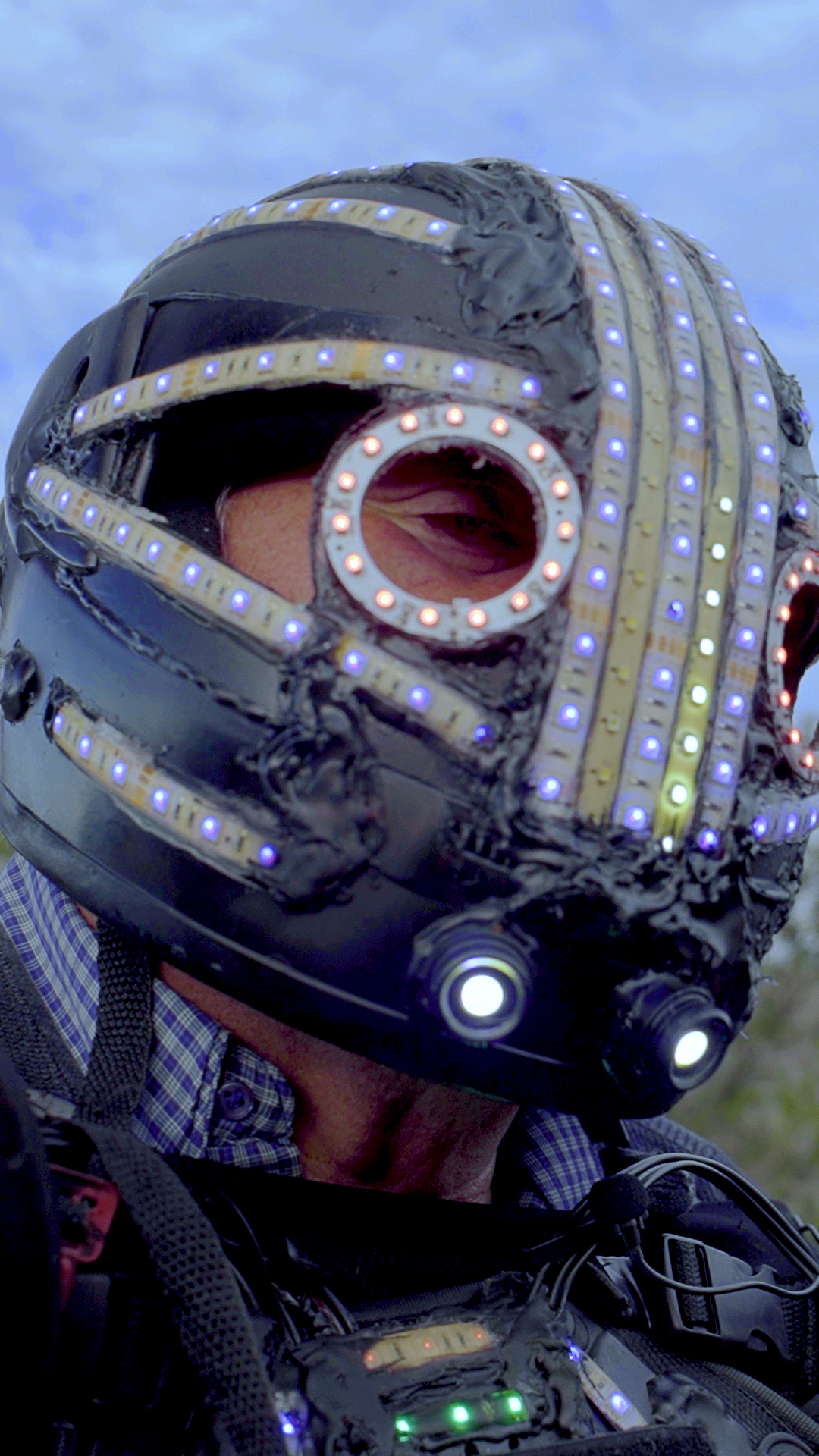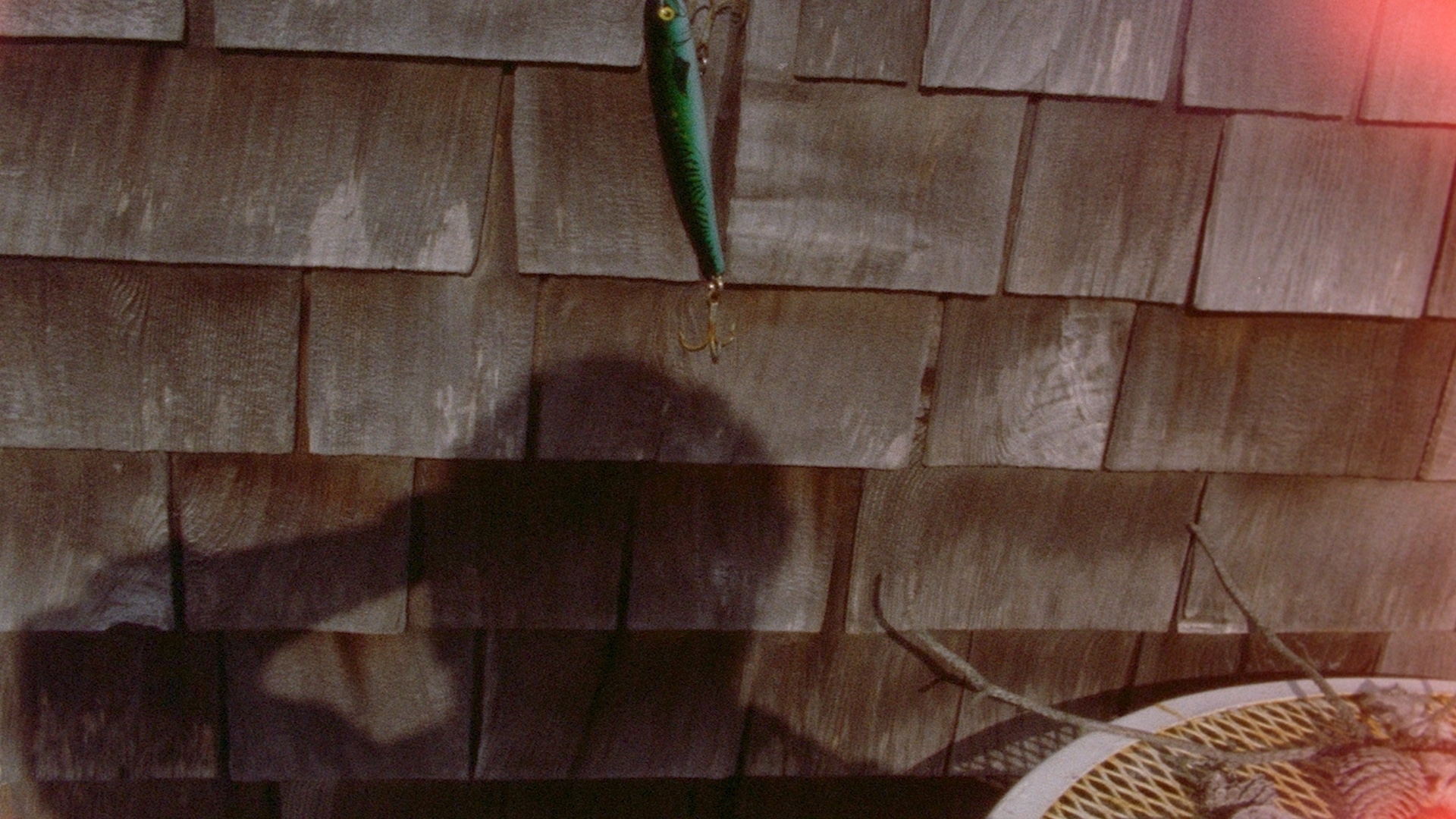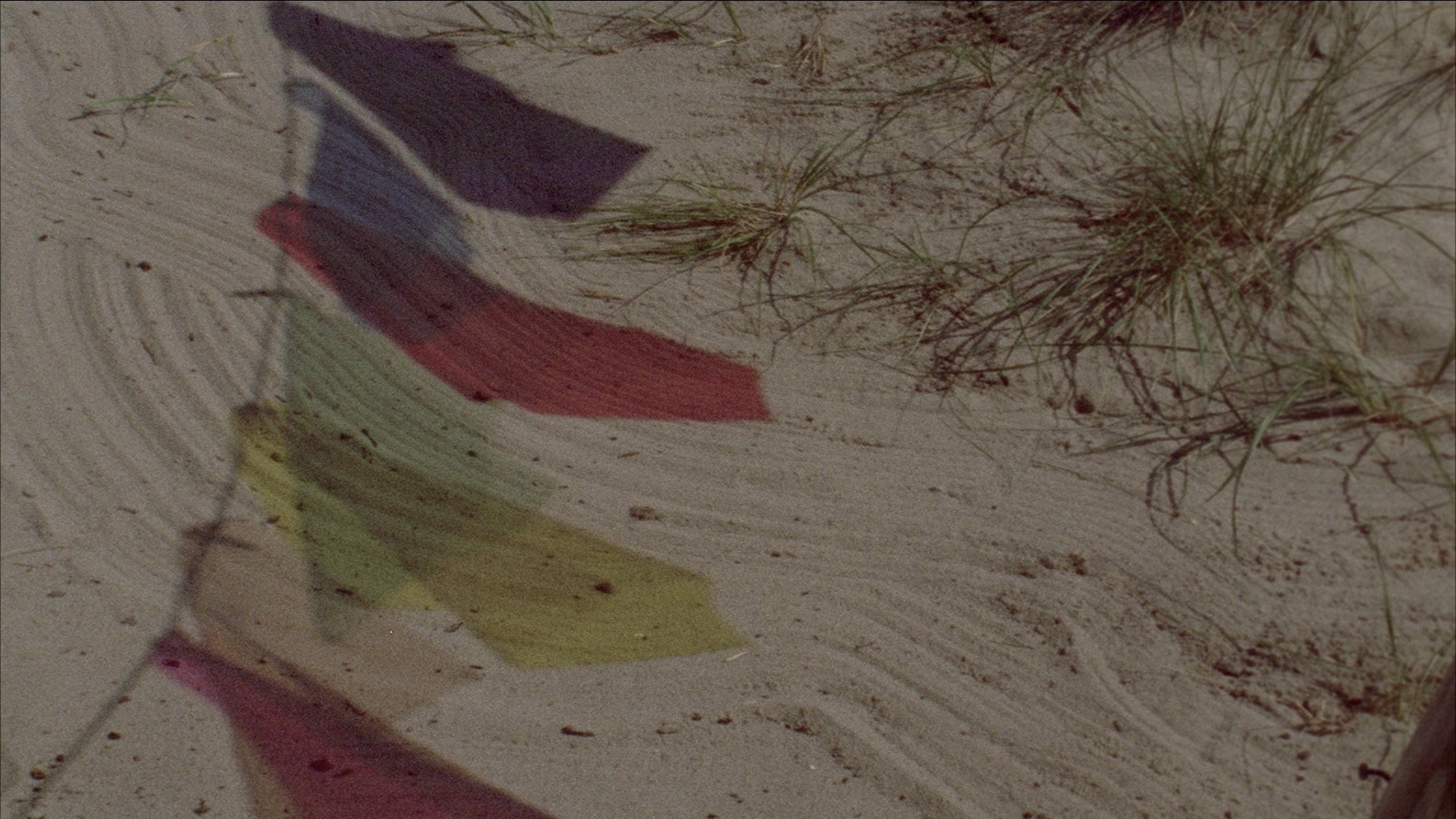 Victoria Carrasco
Born in Montreal, Victoria Carrasco is a Canadian and Chilean curator. She currently occupies the role of Gallery Management and Adjunct Curator — Public Programs at the PHI Foundation for Contemporary Art. She holds an MA in Performance Curation from the Institute of Curatorial Practice in Performance at Wesleyan University; a BA in Environmental Design from Université du Québec à Montréal (UQAM) and a BFA with concentration in Photography from Concordia University. She was awarded the 2019 Ford Foundation ICPP Leadership Fellowship from Wesleyan University.
Her research examines the limitations of public art as performance as a utopian concept through notions of space, medium, and legacy. Her curatorial practice extends from gallery management— challenging processes and promoting equality within workplace culture, and studying the visitor experience in a mediatory context of discussion and transmission of knowledge—as well as developing collaborations and relationships for the presentation of performance.
Patricia Domínguez
Bringing together experimental research on ethnobotany, healing practices, and the corporatization of wellbeing, the work of Patricia Domínguez (b. 1984, Santiago, Chile) focuses on how neoliberalism perpetuates colonial practices of extraction and exploitation.
Recent solo exhibitions include Madre Drone, CentroCentro, Madrid, and Cosmic Tears, Yeh Art Gallery, New York (both 2020); Green Irises, Gasworks, London (2019); Llanto Cósmico, Twin Gallery, Madrid (2018); Eres un Princeso, Pizzuti Collection, Columbus, Ohio; Los ojos serán lo último en pixelarse, Galería Patricia Ready, Santiago; and Focus Latinoamérica, ARCOMadrid, Madrid (all 2016). Recent group exhibitions include Gwangju Biennale, Korea; Transmediale, Berlin (both 2021); MOMENTA | Biennale de l'image, Montreal; The trouble is staying, Meet Factory, Prague (both 2019); What is going to happen is not 'the future', but what we are going to do, ARCOMadrid; Working for the Future Past, SEMA, Seoul (both 2018).
She has recently been the recipient of the SIMETRIA prize to participate in a residency at CERN, Switzerland (2021), among others. Her work has appeared in books such as Younger than Jesus: Artist Directory (New Museum/Phaidon Press, 2009); Health (MIT Press/Whitechapel: Documents of Contemporary Art, 2020), Technics Improvised: Activating Touch in Global Media Art University of Minnesota Press and Contemporary Art and Climate Change, Thames & Hudson's World of Art series (both 2021). Her studies include a Master's Degree in Studio Art from Hunter College, New York (2013) and a Botanical Art & Illustration Certificate from the New York Botanical Garden (2011). She is currently director of the ethnobotanical platform Studio Vegetalista.
Jean-Jacques Martinod
Jean-Jacques Martinod is an Ecuadorian-American filmmaker and multimedia artist originally from the city of Guayaquil. His works oscillate between modalities of hybrid cinemas using methodologies that experiment with archival materials, celluloid film, analog tape, digital media, synesthetic operations, personal mythologies and travelogues, in bifurcations that stand out among the ramifications of the aforementioned. His work has been exhibited at the Cinemateca Nacional del Ecuador Ulises Estrella, the Los Angeles Center for Digital Arts, the Museum of the Moving Image in New York, and festivals that include FIDMarseille, International Film Festival Rotterdam, Images Festival, Alchemy Film & Moving Image Festival, European Media Arts Festival, Les Inattendus film festival (très) indépendants, Sheffield Doc/Fest, ULTRACinema Experimental Festival de Cine Experimental y Found Footage, among others, as well as galleries, cultural centers, and clandestine DIY screenings. He is also co-founder of EVIDENCE, a micro-publishing project that releases radical poetry, visual arts, photography, and also para-essayistic works within the world of avant-garde cinema. He received his MFA from Concordia University in Montreal where he was a member of the Global Emergent Media Lab, Fabrique-mondes and the Centre for Expanded Poetics.
Lynne Sachs
Between 1994 and 2006, Lynne produced five essay films that took her to Vietnam, Bosnia, Israel, Italy and Germany—sites affected by international war–where she looked at the space between a community's collective memory and her own subjective perceptions. Witnessing the world through a feminist lens, she expresses intimacy by the way she uses her camera. With the making of Your Day is My Night (2013) and The Washing Society (2018), she expanded her practice to include live performance. As of 2020, she has made 37 films. The Buenos Aires International Festival of Independent Cinema, Festival International Nuevo Cine in Havana, China Women's Film Festival and Sheffield Doc/Fest have all presented retrospectives of her work. She received a 2014 Guggenheim Fellowship in the Creative Arts. Tender Buttons Press published her first book Year by Year Poems in 2019. On the occasion of the 2021 virtual theater release of her latest feature, Film About a Father Who, a kaleidoscopic portrait of the artist's maddeningly mercurial father, the Museum of the Moving Image presented a career-ranging survey of Lynne's work. Lynne lives in Brooklyn with her husband filmmaker Mark Street. Together, they have two daughters, Maya and Noa Street-Sachs. lynnesachs.com
Related Exhibition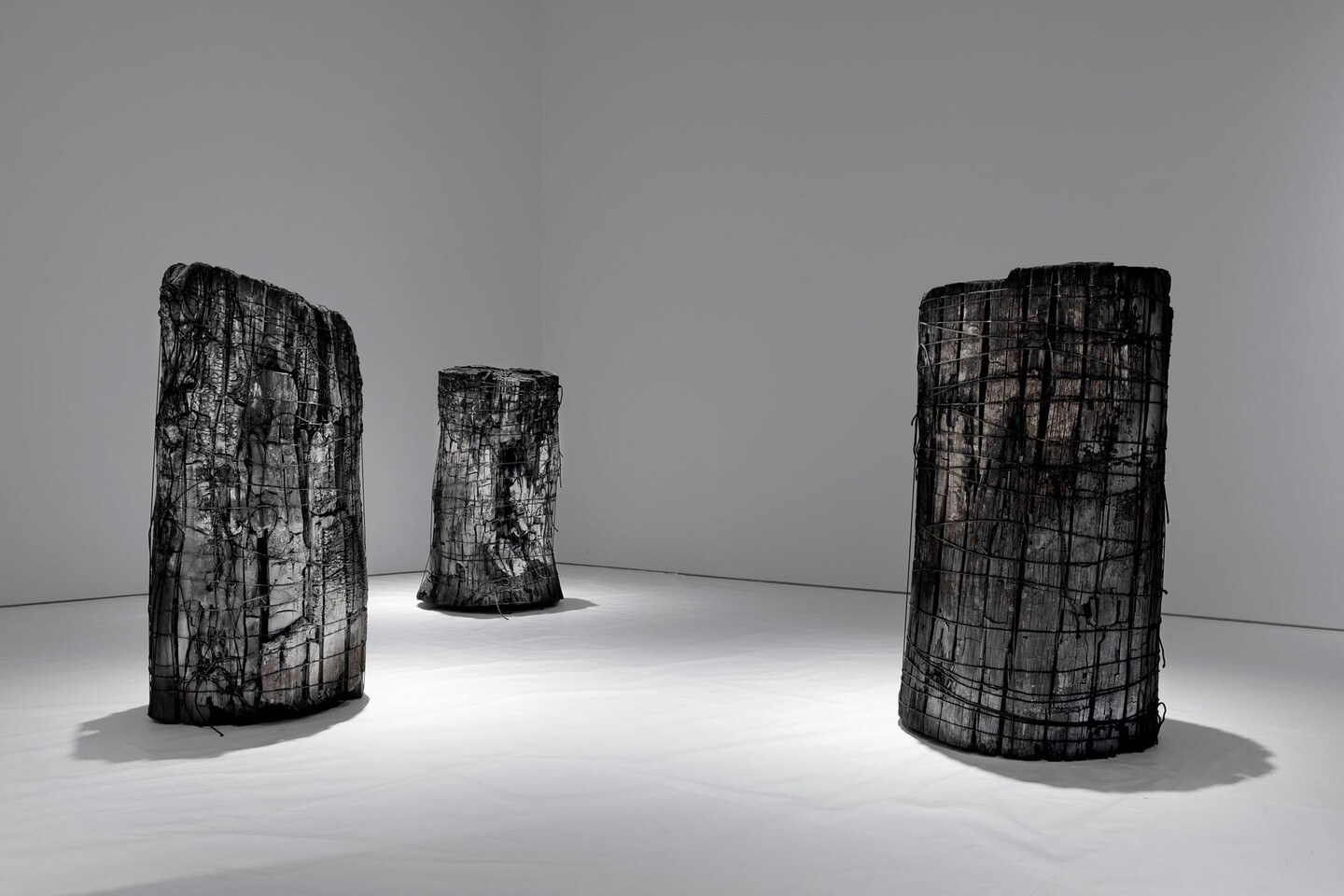 Foundation
February 24

→

June 20, 2021
Lee Bae's dedication to presence requires our own, offering a moment of respite and contemplation
Exhibition
Contemporary Art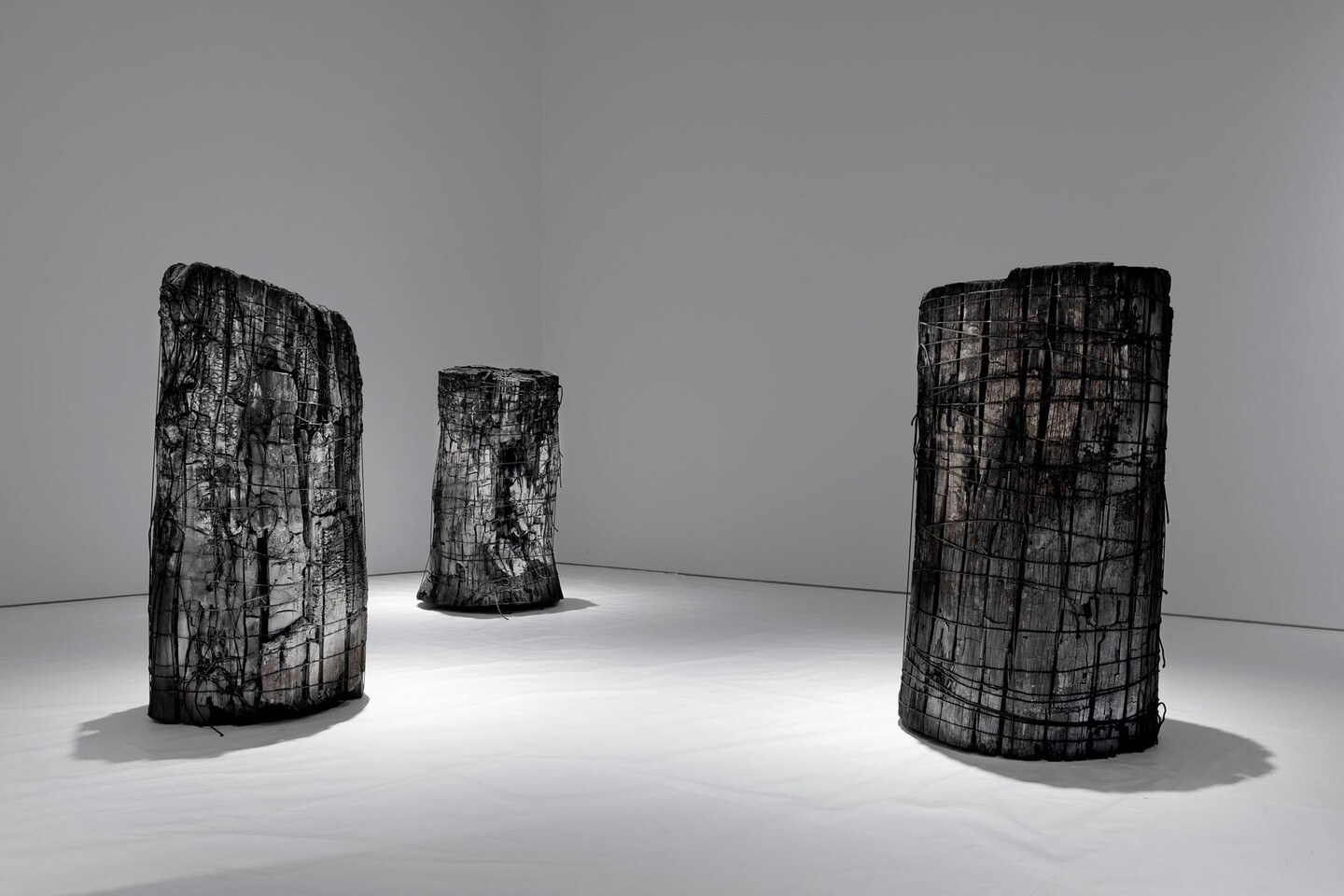 Foundation
February 24

→

June 20, 2021
Lee Bae's dedication to presence requires our own, offering a moment of respite and contemplation
Exhibition
Contemporary Art