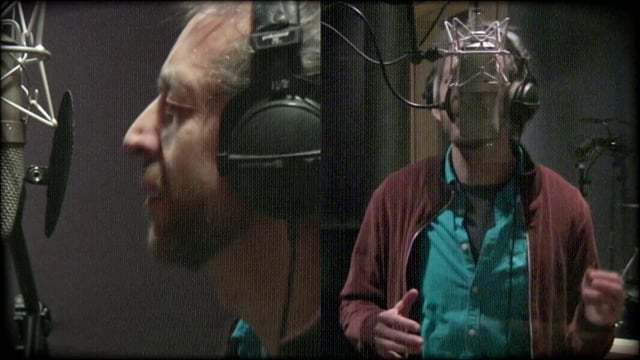 Every day from 2 pm to 6 pm
Free Admission 
Arthur H records La construction d'un rêve, in collaboration with the Consulat général de France in Quebec, Espace.mu, Mystic Rumba and FRIMAS2014, at the PHI Centre.
LA CONSTRUCTION D'UN RÊVE
In collaboration with the Consulat général de France in Québec, Espace.mu, Mystic Rumba and FRIMAS2014.
Du 29 janvier au 2 février 2014, sur une idée originale jamais tentée, nommée « La construction d'un rêve », Arthur H a décidé d'élire résidence au Centre Phi, accompagné par des musiciens québécois issus d'une famille musicale que son amie Lhasa lui avait présentée. Ainsi, Patrick Watson, François Lafontaine (co-réalisateur/clavier), Mishka Stein (basse), Robbie Kuster (batterie), Mathieu Parisien (ingénieur de son) et Jean Massicotte (mixage) se joindront à lui dans cette aventure.
Arthur H livrera au public l'envers du décor sur ce moment, sur cette intimité que sont ces étapes de création et d'enregistrement des chansons de son nouvel album.
« Dans l'art, le dernier endroit vraiment libre c'est l'espace de la création lui-même. L'endroit chaud et protégé où l'art se reçoit et s'invente avant d'être propulsé dans le monde. Aujourd'hui, je crois qu'il faut révéler les secrets, partager la beauté de la matière avec ceux qui en ont envie, amener les gens tout près de la source, là tout le monde peut se désaltérer et se régénérer. L'enregistrement d'un disque est une aventure insaisissable et c'est ça qui est passionnant. » - Arthur H
Cette performance artistique ne peut se faire qu'à huis clos, dans l'intimité. Chaque jour, de 14 h à 18 h, le tout sera filmé et retransmis dans le Centre Phi et en direct sur le web.
De plus, le Centre Phi livrera une série de capsules des meilleurs moments sur son site Internet et sur ses différentes plateformes web, pour le seul plaisir des fans d'Arthur H.
Le 1er février à 16 h au Centre Phi, Rebecca Makonnen, de l'émission Circuit Makonnen à Espace Musique, animera un Q & A avec Arthur où le public est invité à venir à sa rencontre et lui poser des questions.