The year 2020 marked the beginning of a collaboration between the Education Department of the PHI Foundation for Contemporary Art and the Paul Gérin-Lajoie High School in Outremont in order to offer a long term arts project to recently immigrated young students in preparatory classes. This collaboration has taken the form of exhibition visits, virtual animations, as well as projects in theatre and French, where powerful works have been created by the students. Over the past two years, we have established a relationship of sharing culture, with the aim to diversify what an arts education can offer to young people learning the French language.
The film Pouvoir, directed by Paul Tom, is the result of a collaboration between the team at Paul-Gérin-Lajoie d'Outremont High School (PGLO)—Mélissa Lefebvre, drama teacher, Nathalie Vézina, French teacher for recently emigrated young students—and the PHI Foundation. 
At the heart of this project we find young learners in preparatory classrooms, with touching stories filled with exceptional emotional intelligence. The students reveal their superpowers, or rather those of their superhero alter egos. The film highlights the many inequalities they face and highlights the sensitivity and resilience of these agents of change.

The Exhibition
The exhibition Pouvoir took place at the PHI Foundation from March 16 to June 5, 2022. It featured the film Pouvoir and a series of posters illustrating the heroes and heroines imagined by the students of PGLO. This powerful and moving documentary film is directed by Paul Tom.
This exhibition was organized by the PHI Foundation's Adjunct Curator – Engagement, Daniel Fiset, in collaboration with Mélissa Lefebvre, Nathalie Vézina, and Paul Tom.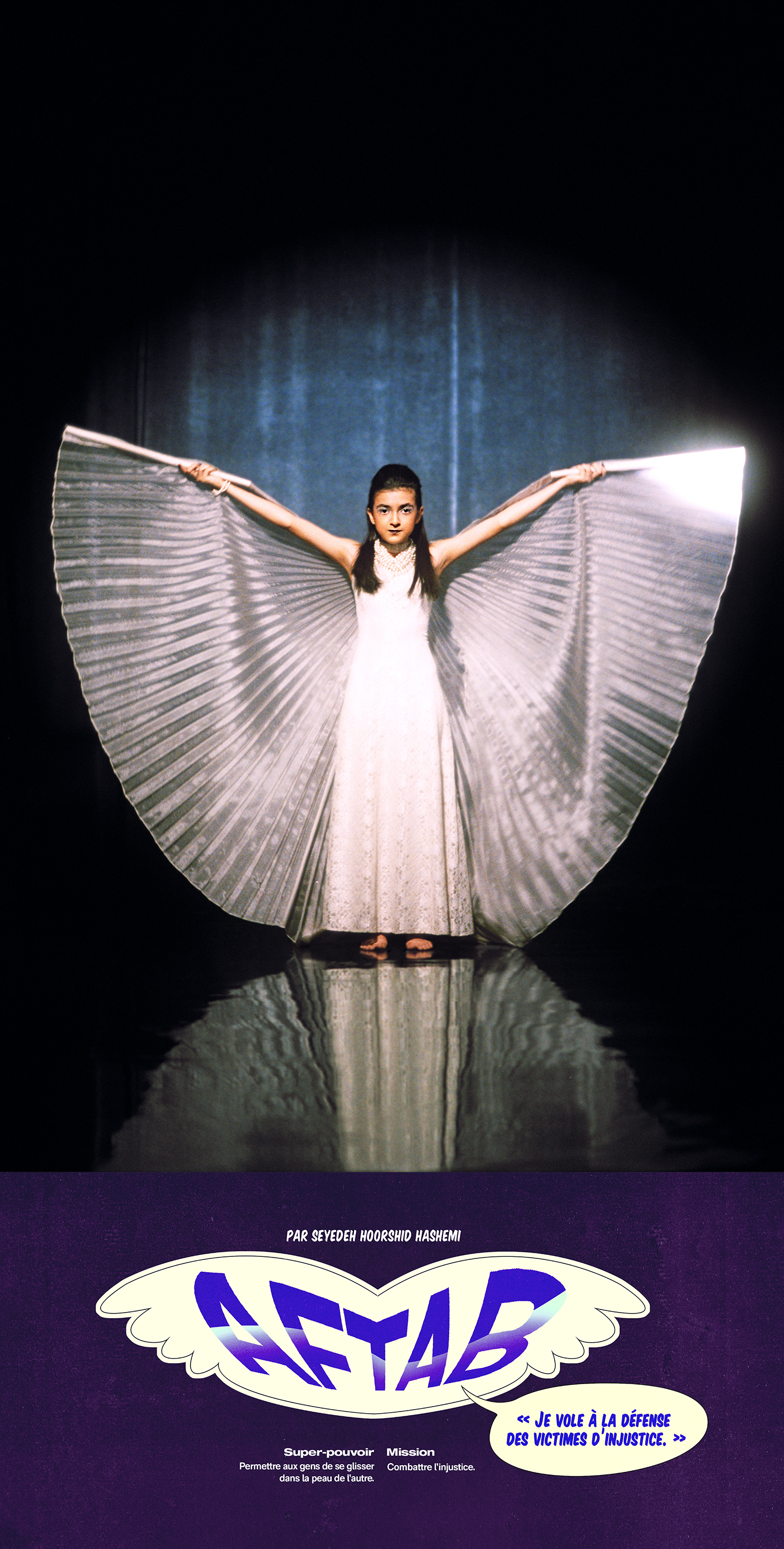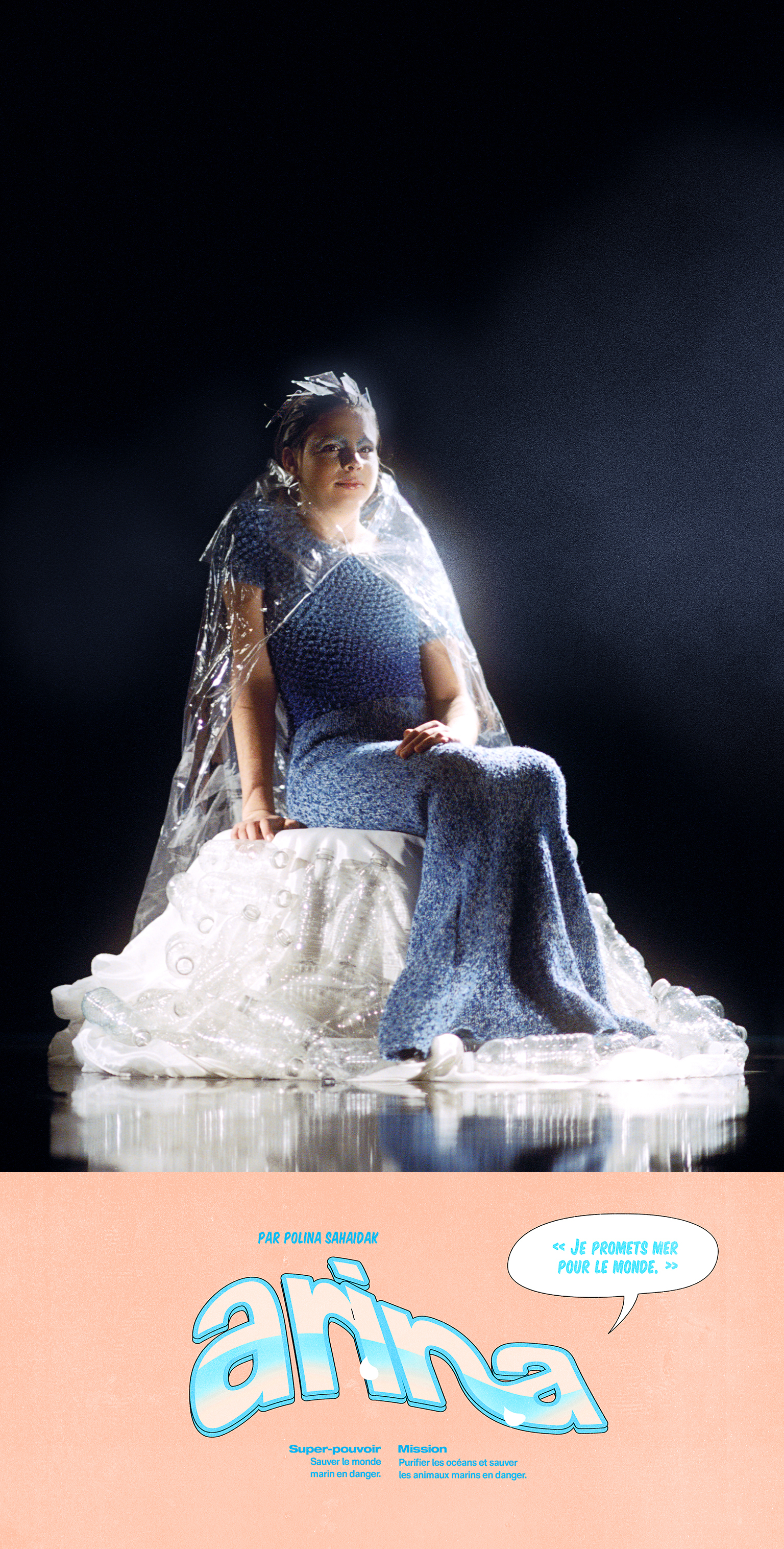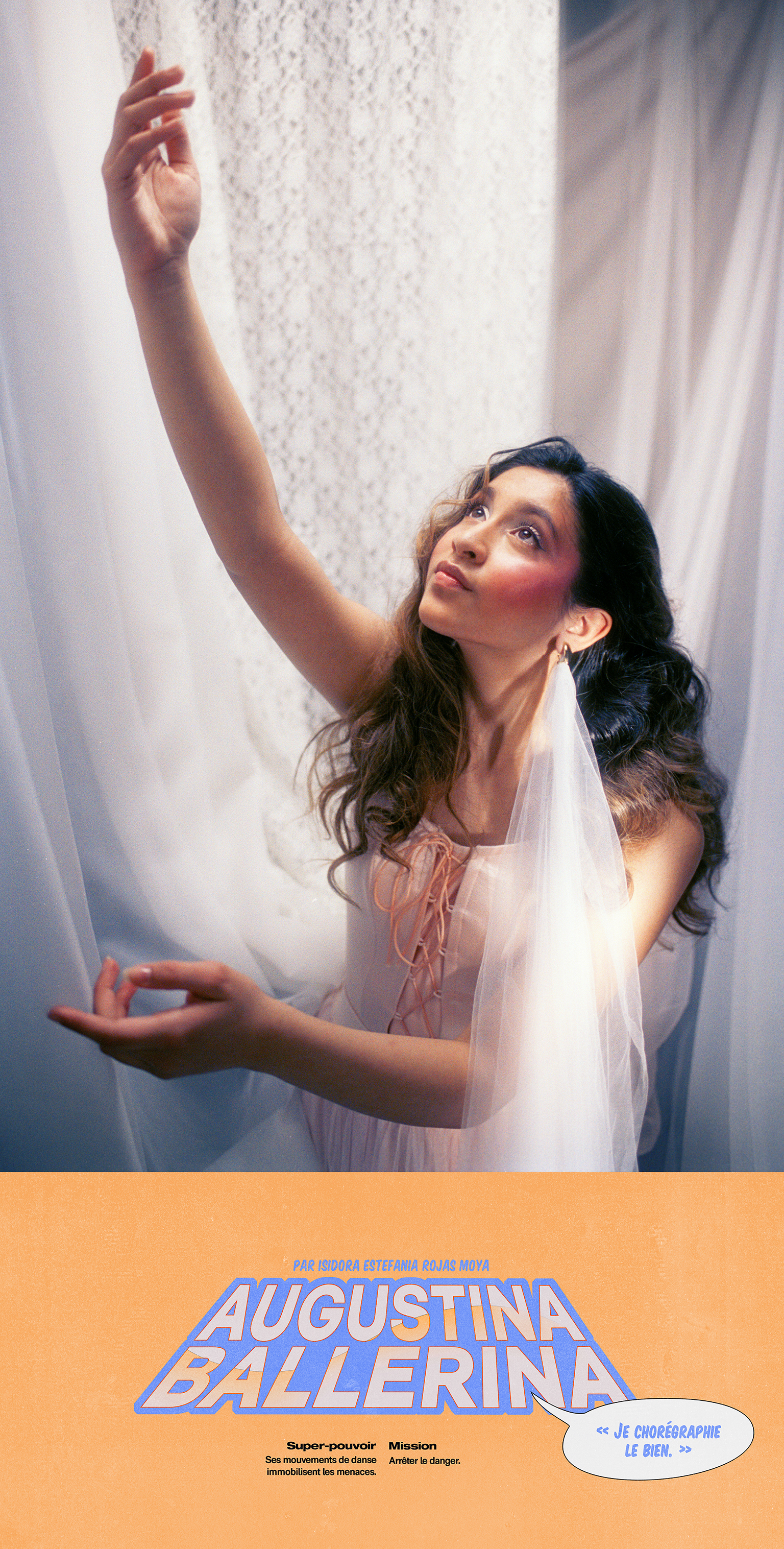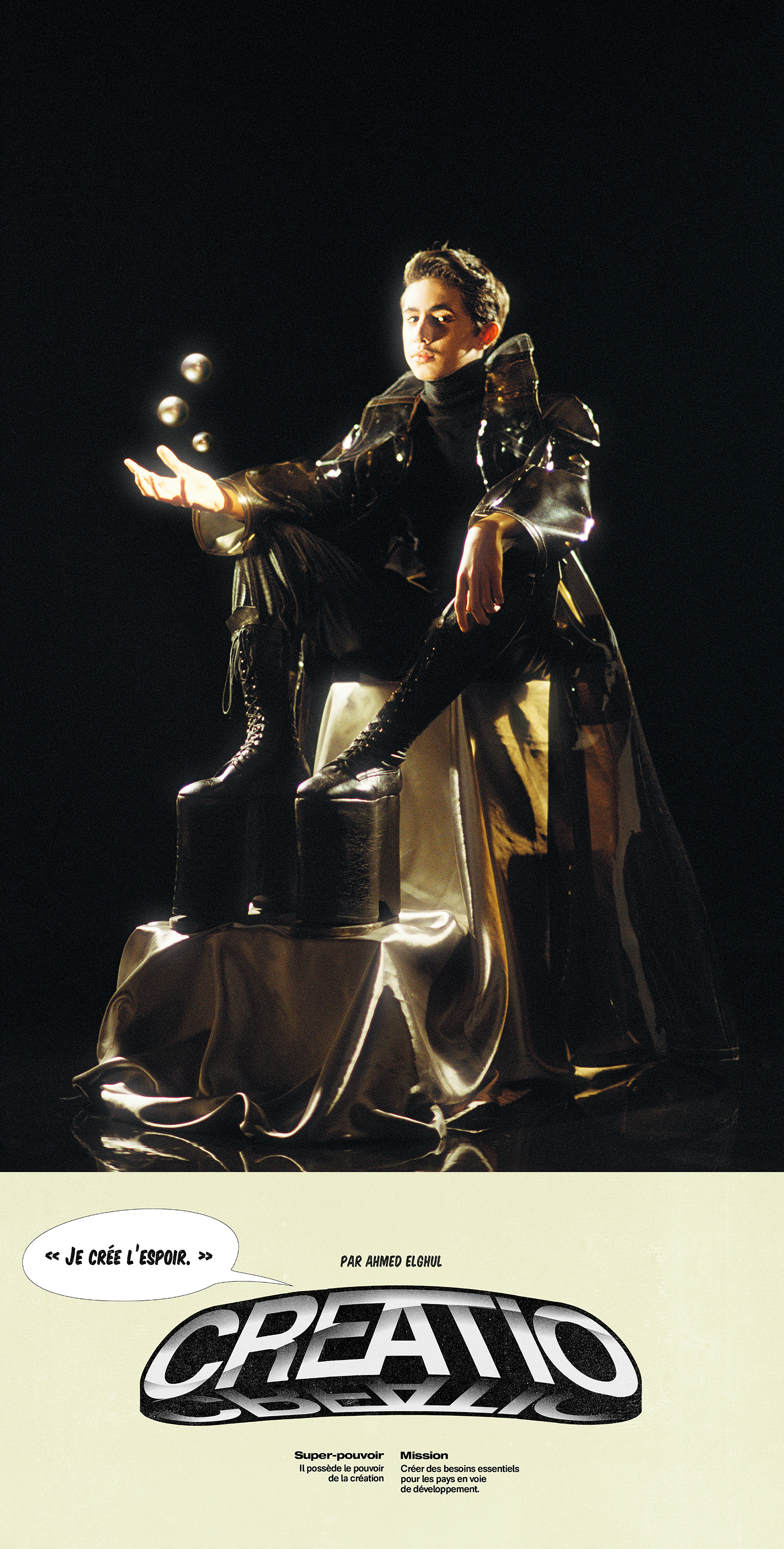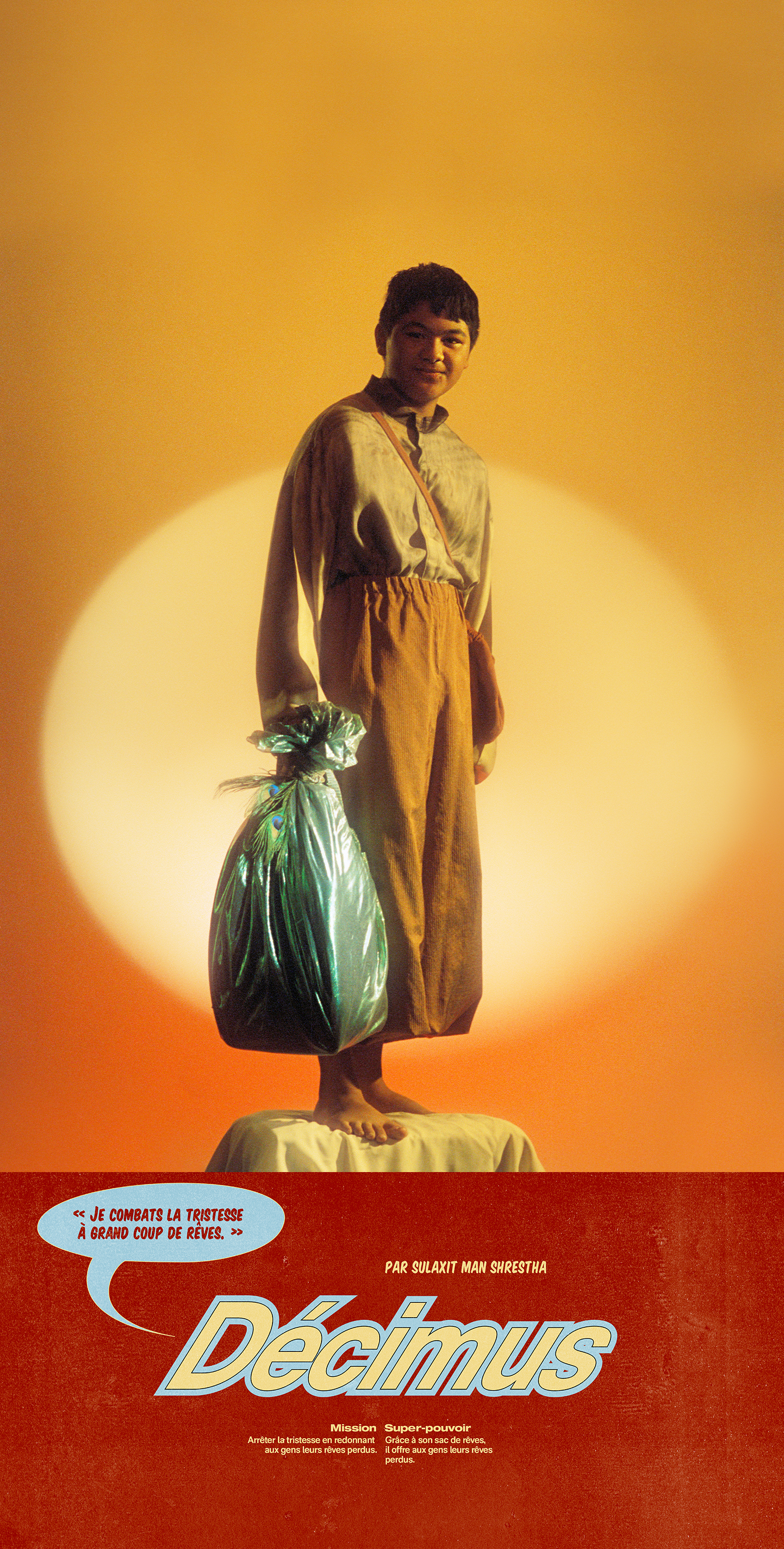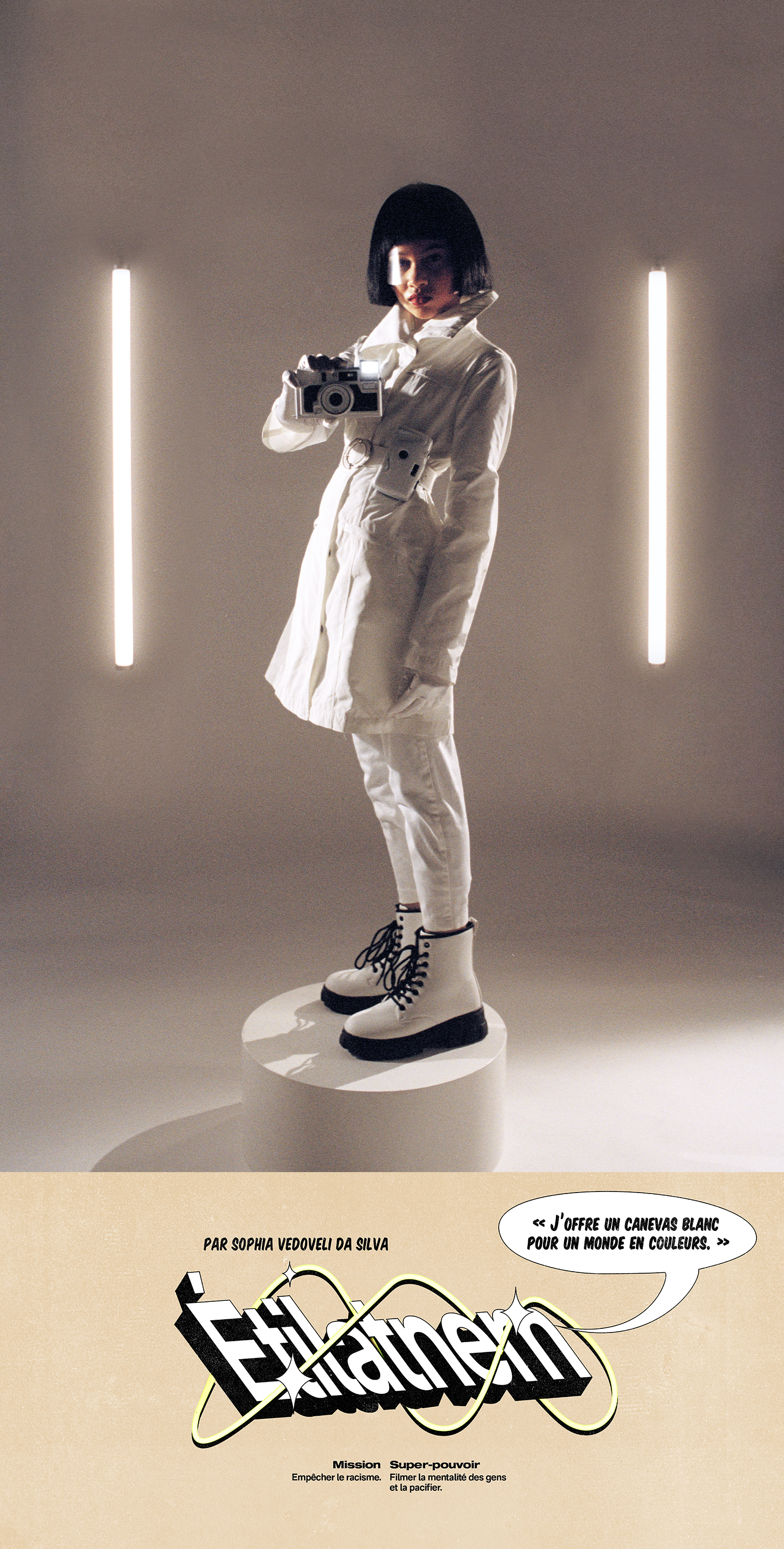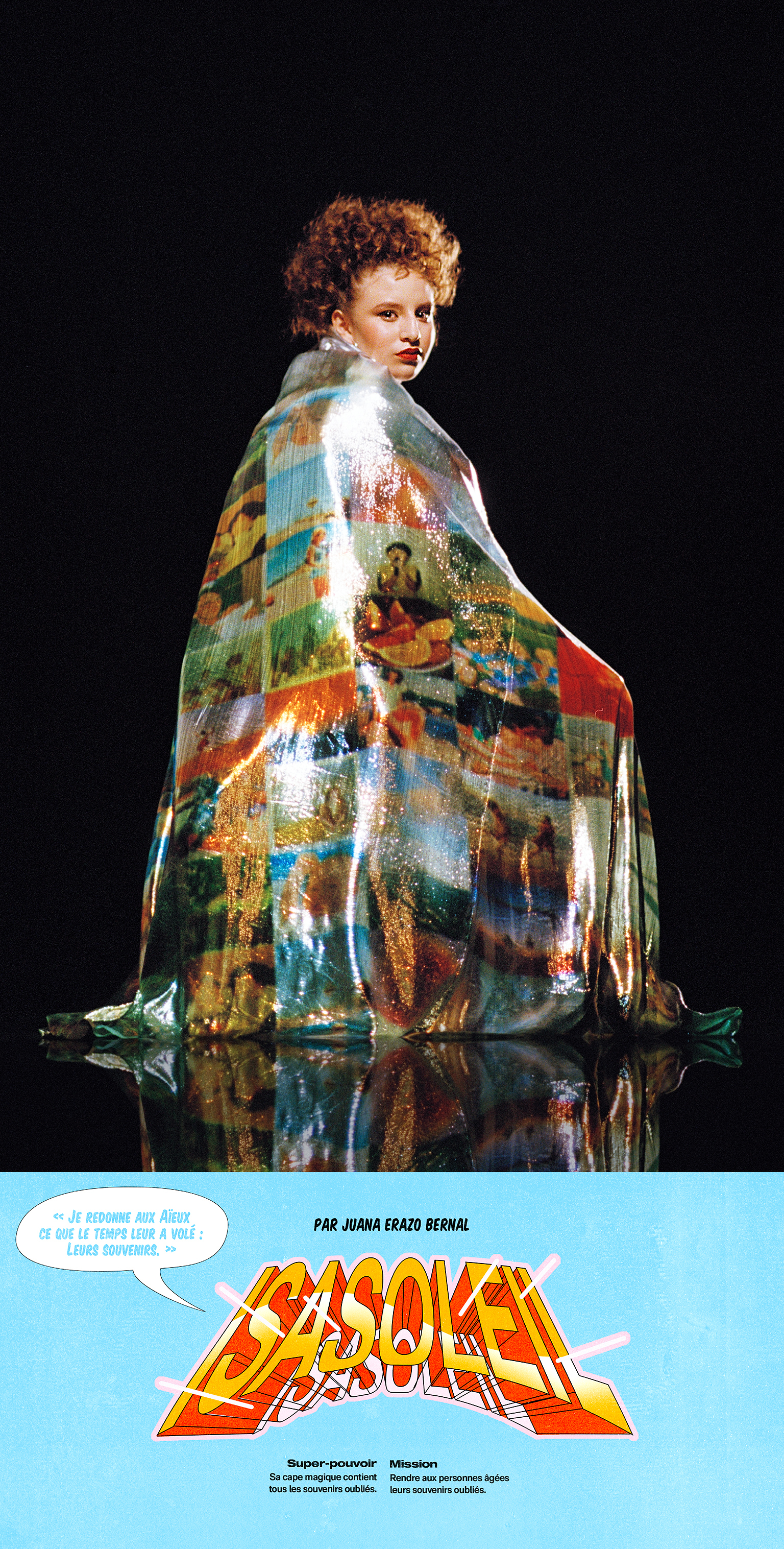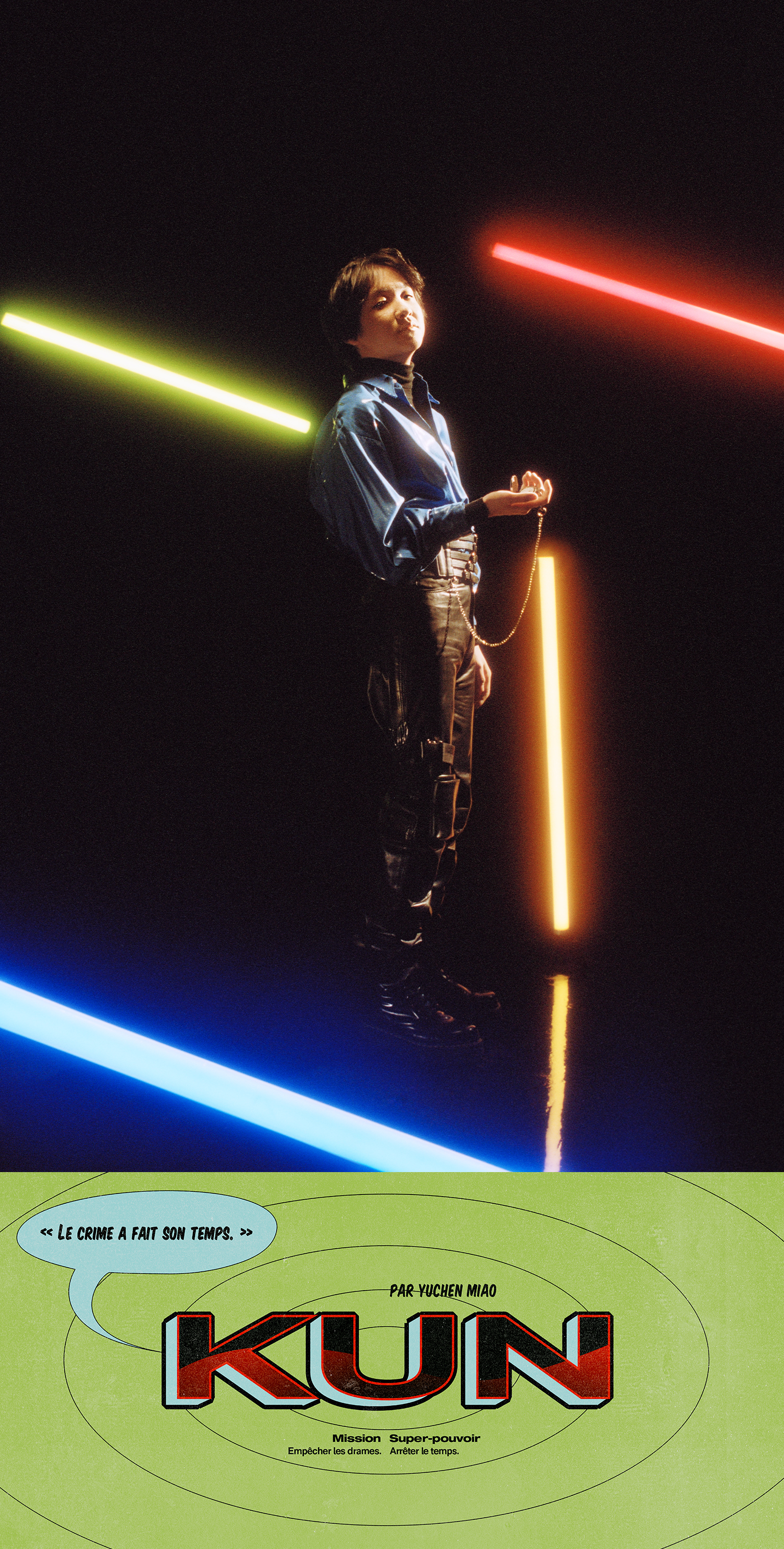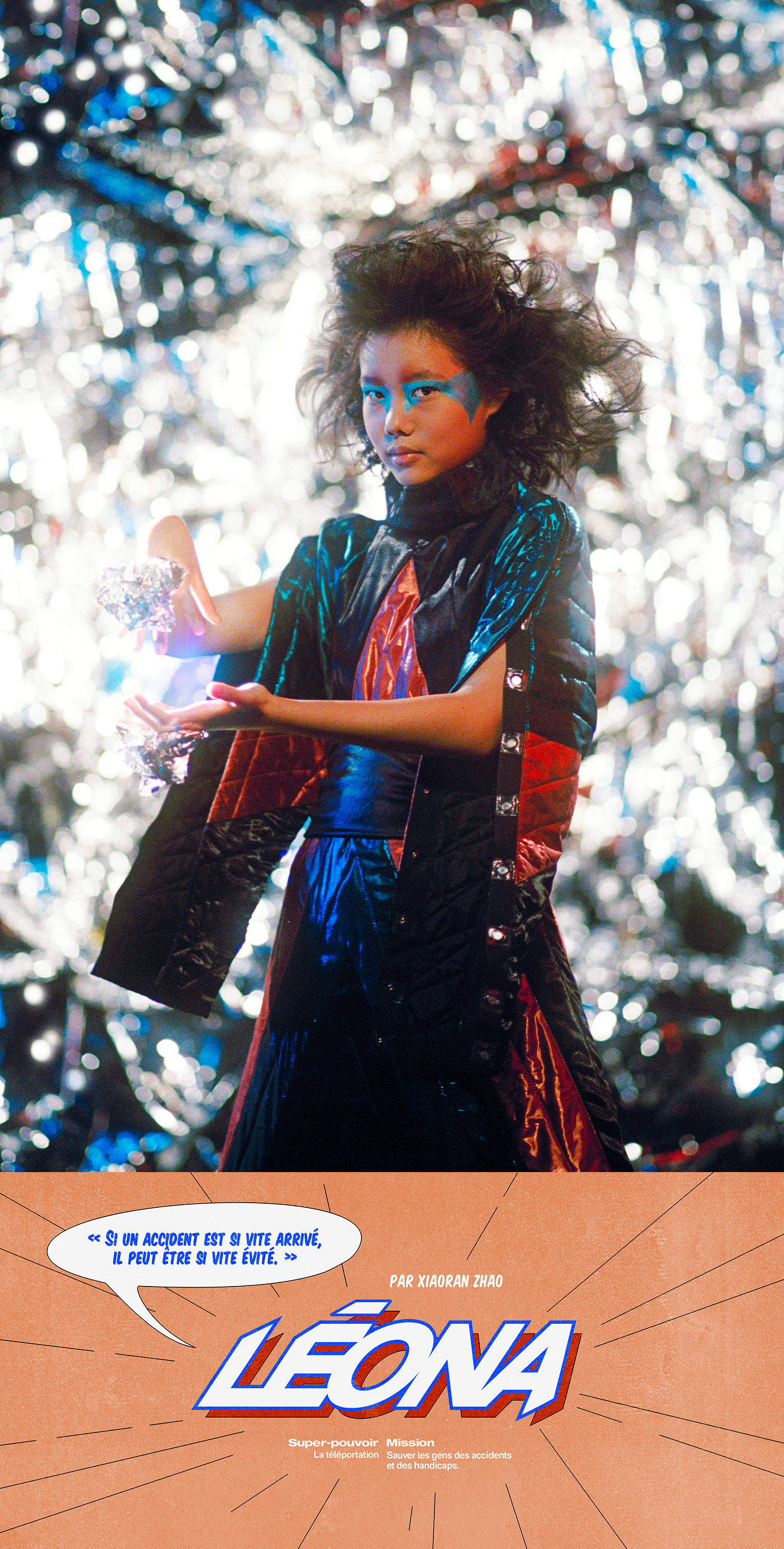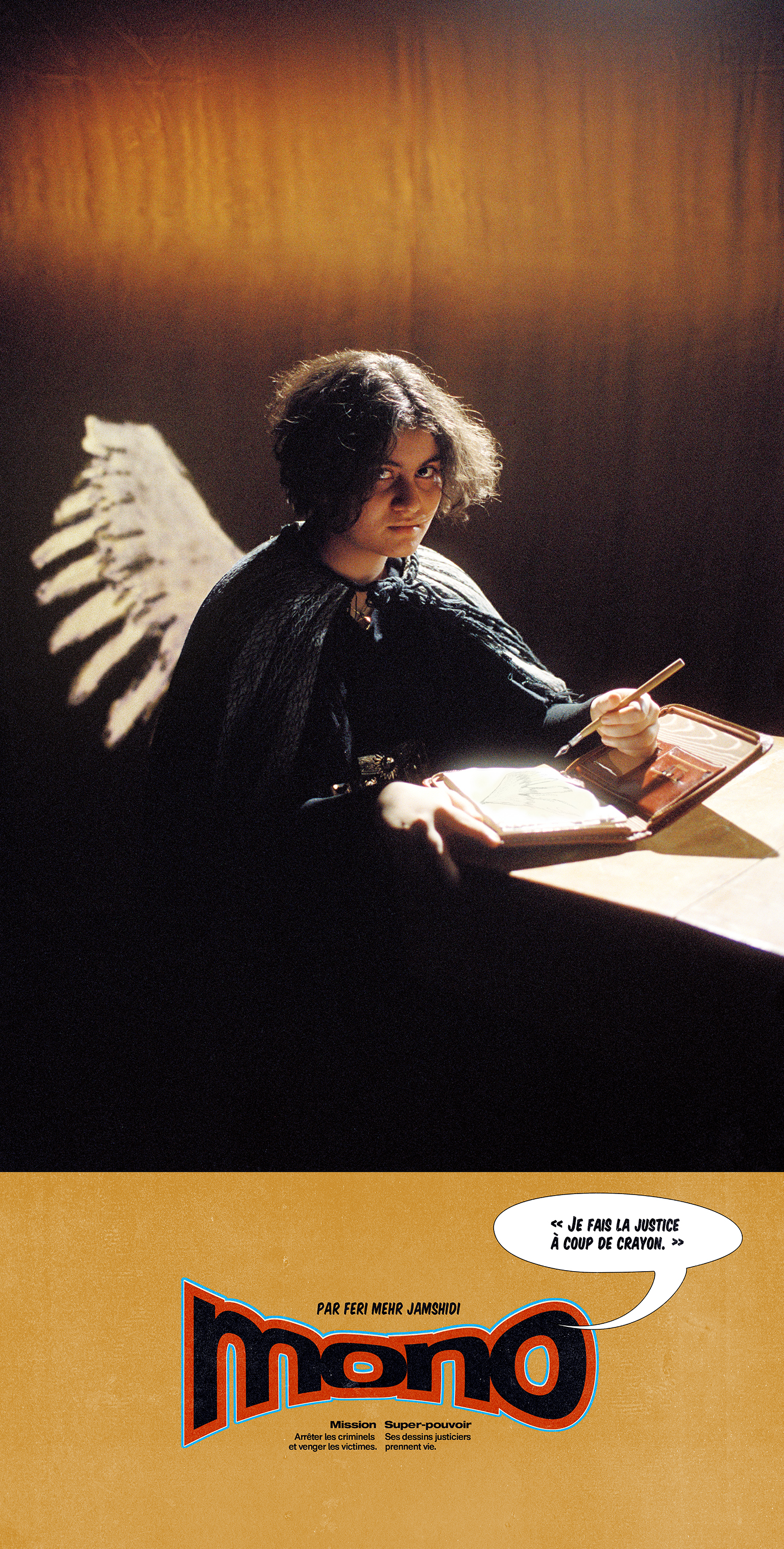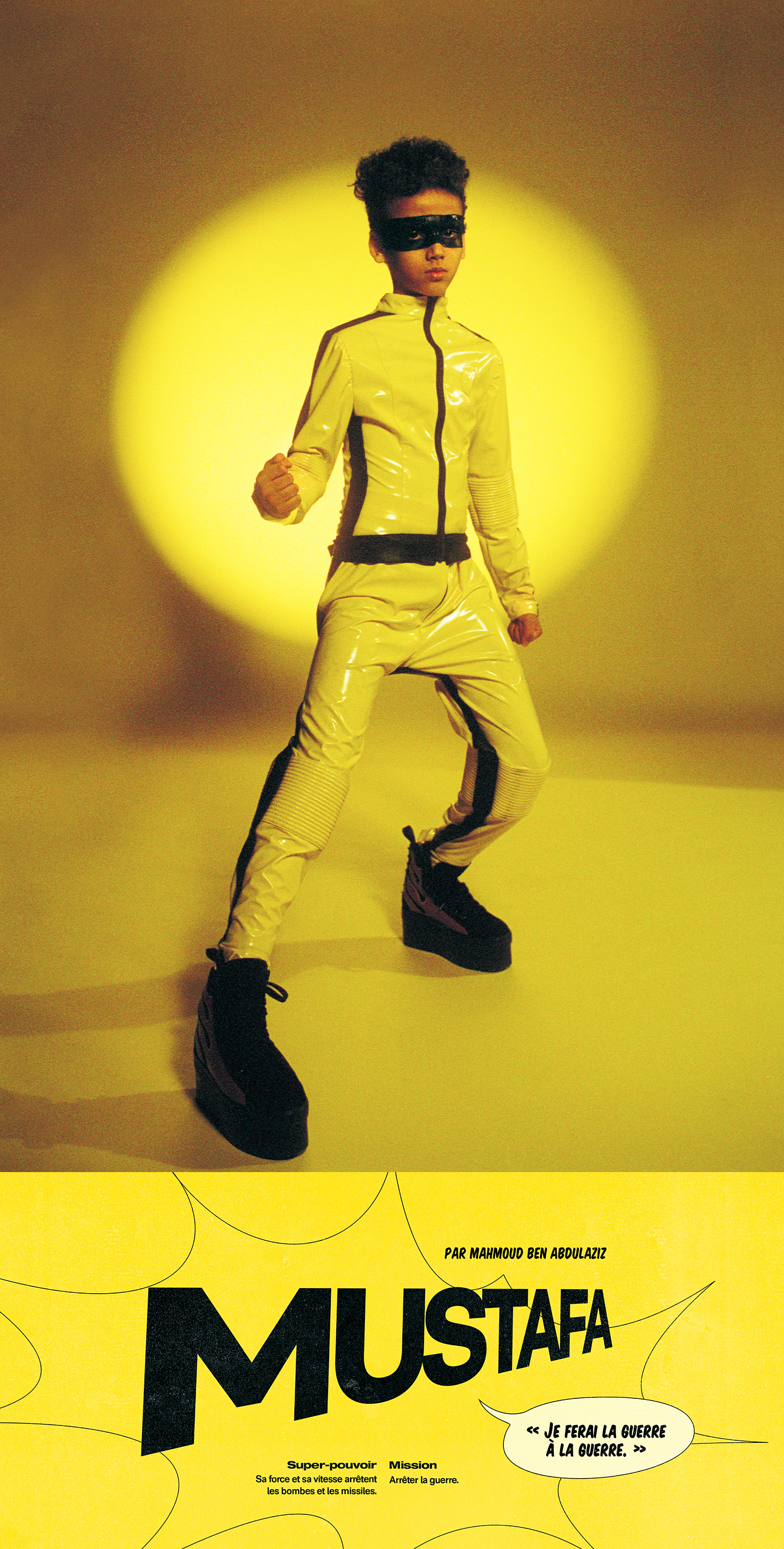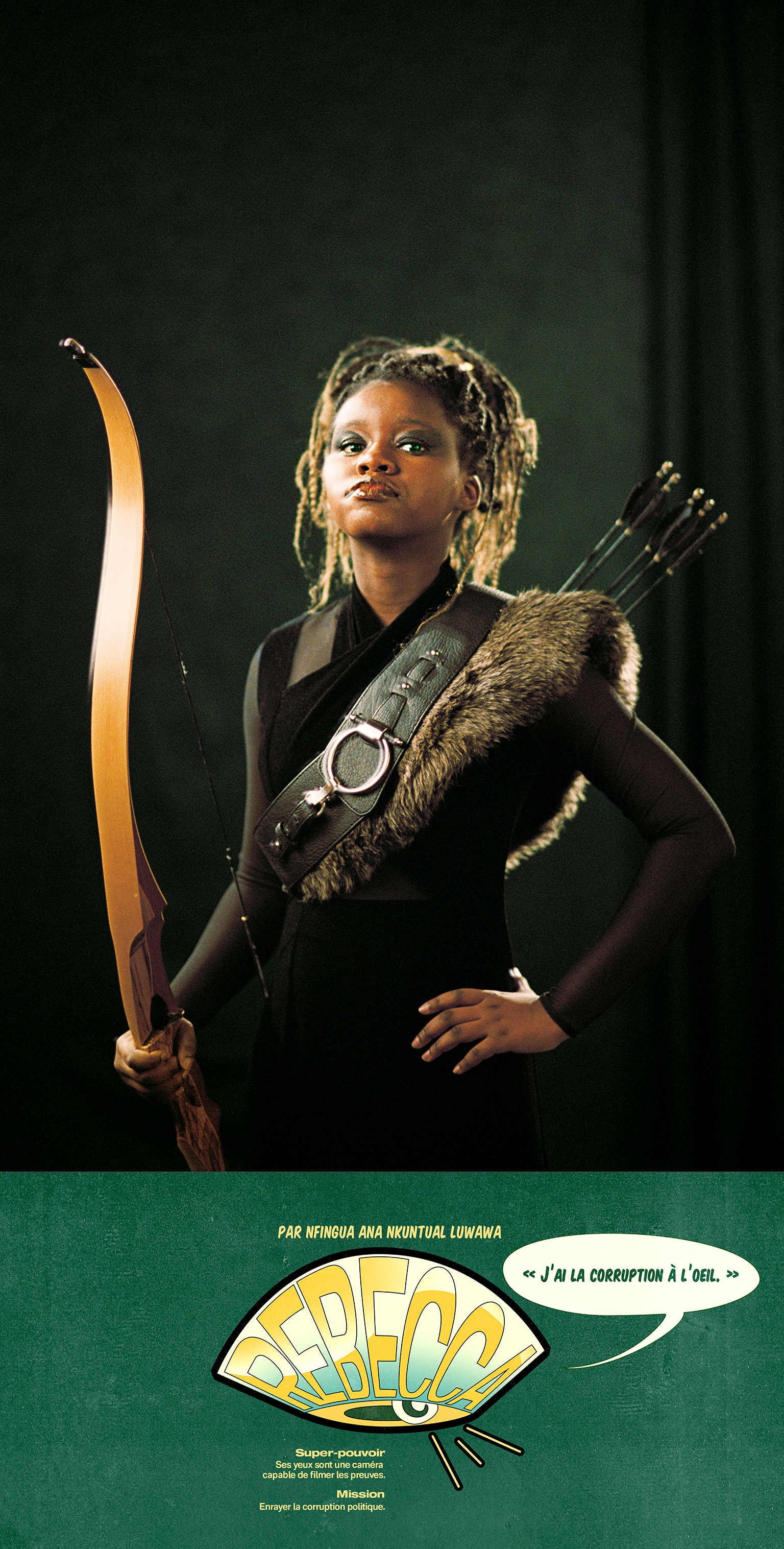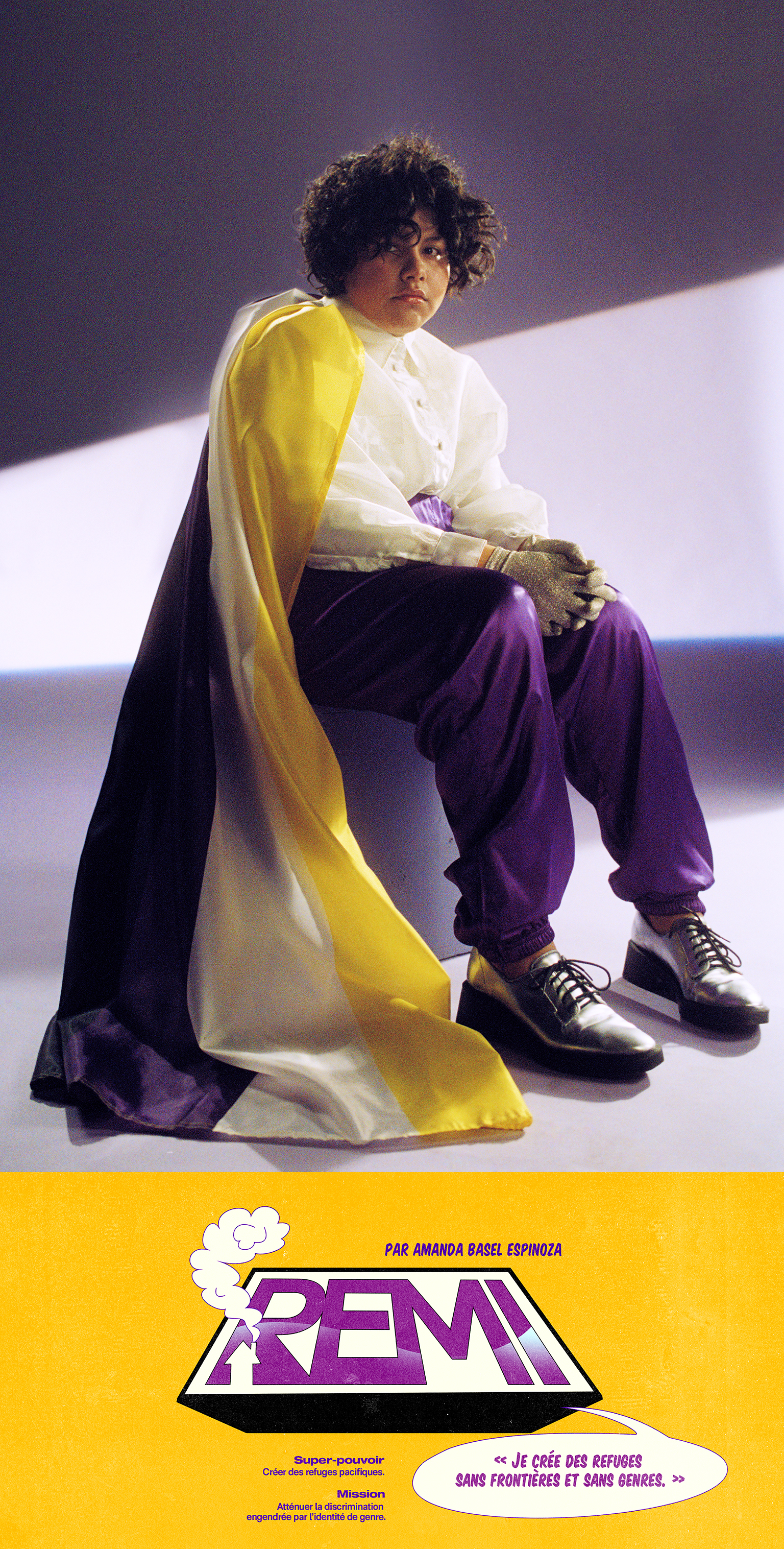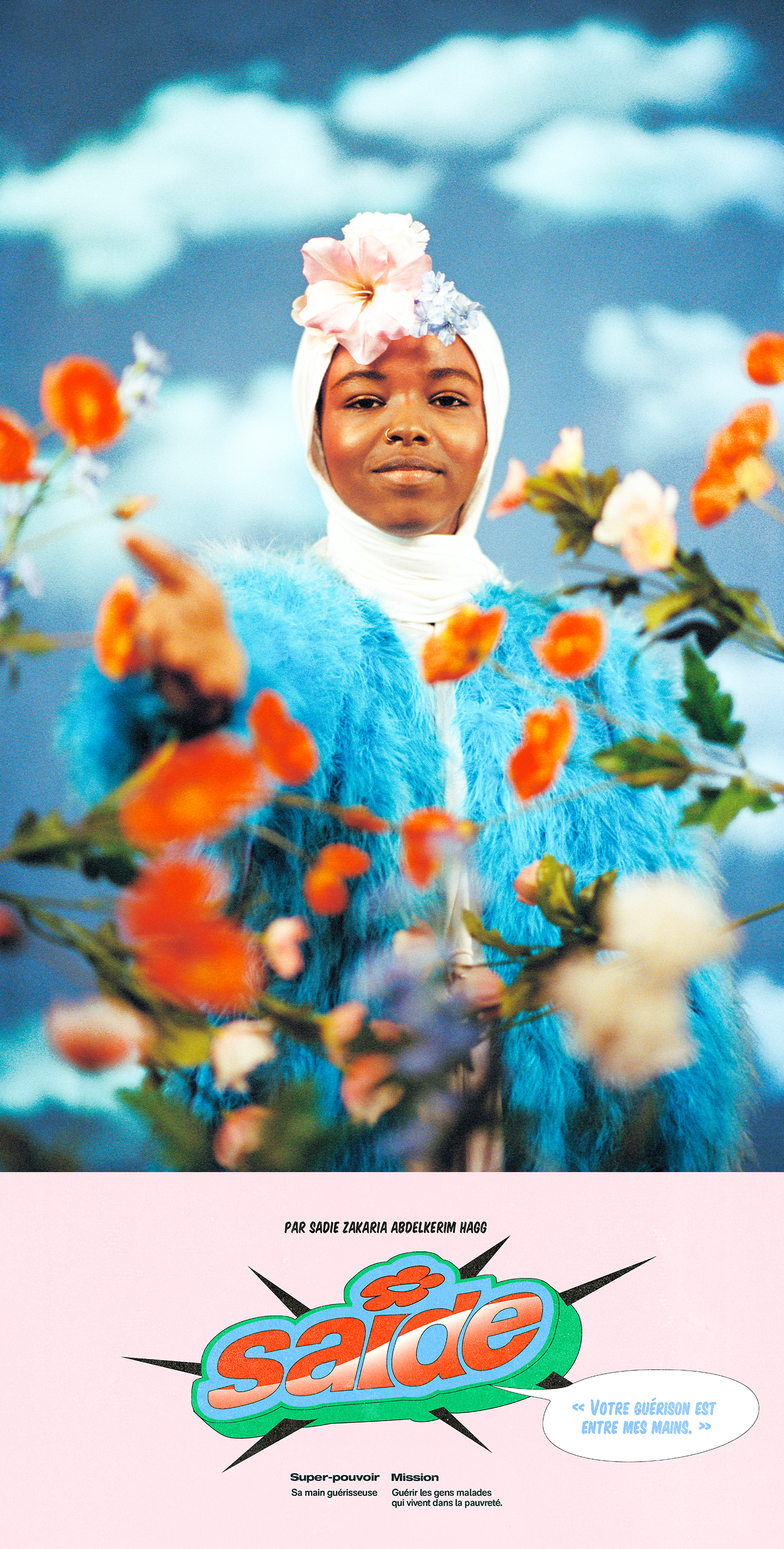 Creative Booklets
In 2020, following a visit to the exhibition RELATIONS: Diaspora and Painting, the recently immigrated students in the classes of Nathalie Vézina, Maude Desjardins, and Jean-Louis Lefebvre participated in virtual animations with PHI Foundation educators Amanda Beattie, Tanha Gomes, and Marie-Hélène Lemaire. In 2021, a new cohort of students from Maude Desjardins and Nathalie Vézina's classes repeated the experience during the exhibitions Larry Achiampong: Relic Traveller and Jamilah Sabur's The Mountain Sings Underwater, with educators Kim Johnson and Marie-Hélène Lemaire. As part of these virtual animations, the students created several beautiful works of art. You can discover them in the creative booklets below.
Mélissa Lefebvre holds a bachelor's degree in dramatic arts education from UQÀM's École Supérieure de théâtre. She has written and directed numerous plays for various groups of students, always placing them at the heart of the creative process. Her interest in collaborating with young students who have recently emigrated to Canada led her to produce a number of projects, including the theatrical work and documentary Bagages, which has won several awards in Québec and internationally.
Nathalie Vézina teaches French in a class for recently emigrated young students in Montréal. Her pedagogical approach uses art and culture as raw material. Adhering to the principle of the teacher as a cultural facilitator, she increases the number of opportunities to get involved in meaningful projects. She has participated in cultural mediation activities, notably with the PHI Foundation and the Fondation de la Place des Arts. Through authentic experiences, her students are able to get to know themselves and their host country. She collaborated on the film project Bagages and contributed to the creation of the poetry album Bagages - Mon histoire.
For 10 years, Paul Tom has been drawing on people's intimate experiences to tell their life stories with great sensitivity and care. His films give a voice to those who are not always heard, aiming to create and sustain an open dialogue with them. Born in a refugee camp in Thailand, his work explores the construction of identity, family relationships and everything that touches the fragile side of humanity. His films Seuls and Bagages have been selected by some forty festivals around the world and have won a dozen awards.
Photos