Kara Walker
Sampler /Booty Call - 2013
Cut paper on paper
165.1×106.7 cm
Collection of Phoebe Greenberg
Photo: Vivien Gaumand
James Oscar on Kara Walker
At once a visceral, oracular, liminal and obliquely pornographic illustration, Kara Walker's Sampler /Booty Call employs an ideogram-format to emphasize the notion of symbolizing the idea of a thing without indicating the sounds used to say it. As a "secret" scroll, and a historically hard to swallow revelation, Walker harnesses renderings of her usual list of deadly real and anthropomorphic characters plus a few new ones: a lone floating anonymous head; a phallus; a three-way between satiated figures; a dismembered head perhaps on a lynching floor; a black boy ruminating; an elegantly dressed negress in a frightful violent act; a non human-figure violently assaulting another; a male figure holding a bayonet yelling at a slave mistress; a figure with a tool genuflecting at a figure uncertain if in a teachable moment or a soon to be punishing assault; an intrepid mythic character hunched walking with a cane; a man with hand raised about to assault a bent over female (violent and or consensual); slave master and mistress whipping their slave; an agent of law and order assaulting a victim being held by another anonymous slim figure like a hang man; authoritarian white male ahead omniscient; a pornographic depiction of a woman either forcibly and or consensually giving pleasure to a giant monster being; a floating head stereotypical sambo black face character made into a monkey looking away from the whole scene. A vertical up and down space in a grid like orientation of icons outlines the obsequious hidden histories at once phallocentric and subtly tender lying in the same field. This field is not necessarily linking each figure into "scenes"- but rather it proposes each protagonist as ends in themselves with modes of both implicit and direct griot-like storytelling. Social death, the slave trade, and its present deranged legacies are illustrated here at once playful and gorily violent [1] revealed in a non-hierarchical contemporary scroll.
New York-based artist Kara Walker is best known for her candid investigation of race, gender, sexuality, and violence through silhouetted figures that have appeared in numerous exhibitions worldwide. Born in Stockton, California in 1969, Walker was raised in Atlanta, Georgia from the age of 13. She studied at the Atlanta College of Art (BFA, 1991) and the Rhode Island School of Design (MFA, 1994).
Figure–Ground
Kara Walker's Sampler /Booty Call is currently on view in Figure–Ground, a series bringing together several works from PHI's art collection that explore the figure and the complex and intimate correlation it establishes with its background.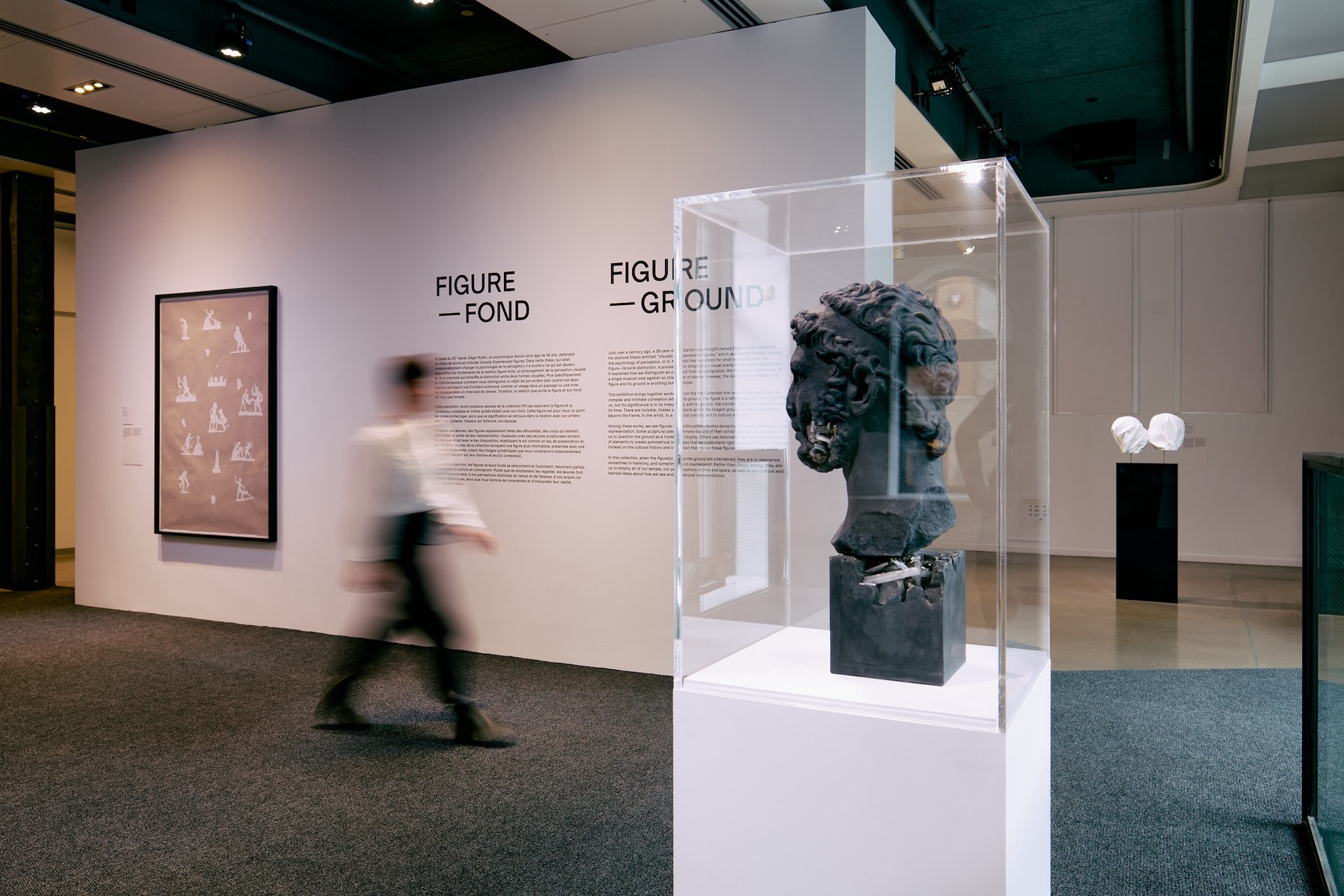 Art Collection
Contemporary Art
Free
December 15

→

June 11
An ongoing collection of contemporary artworks, accessible and free at the PHI Centre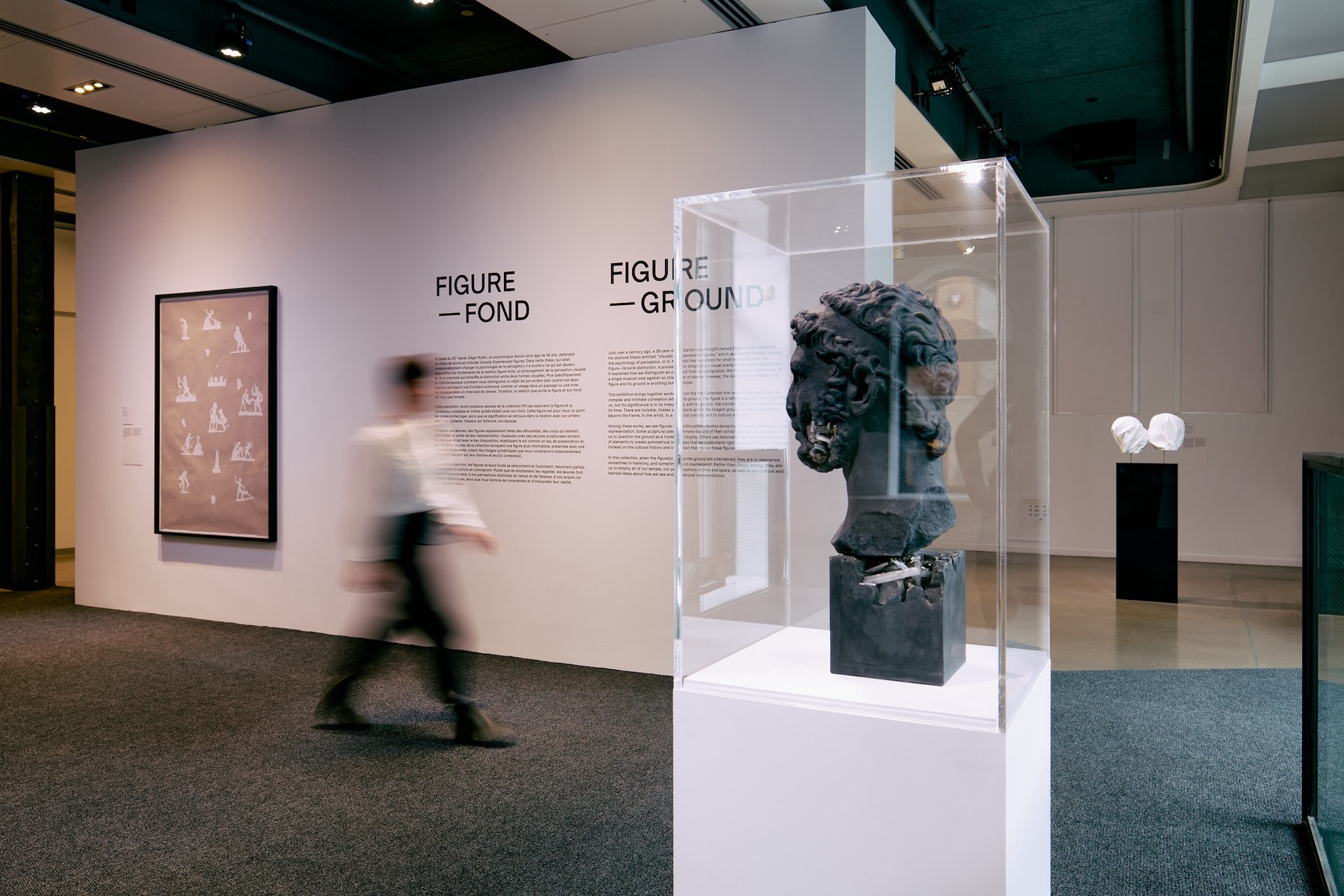 Art Collection
Contemporary Art
Free
December 15

→

June 11
An ongoing collection of contemporary artworks, accessible and free at the PHI Centre
Footnote
[1] maniacal? Other words that can be used to describe the violence: forcibly, homicidal, frantic, inflamed, vehement, maddened, ungovernable, uncontrolled, fiery, cruel, sadistic, vicious